After a failed first attempt, our VTuber Nakaichi gives Bandai Namco's SD Gundam Battle Alliance, featuring almost every single mobile suit from the 40+ year franchise another proper playthrough attempt.
Check out the full stream below the cut!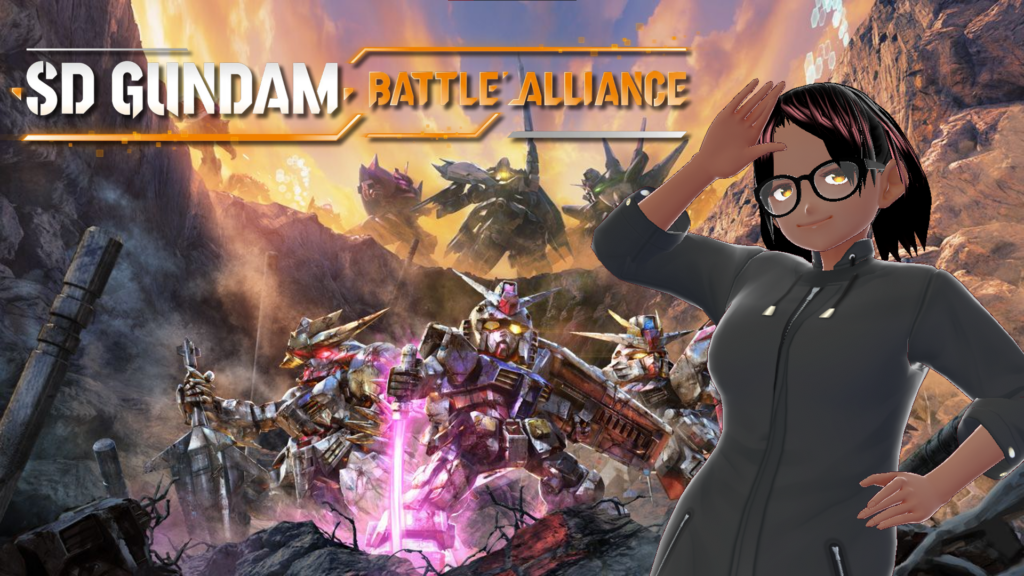 SD Gundam Battle Alliance was released in late August 2022 and features a crossover of just about every Gundam series known to every fan around the world. You are a mobile suit pilot who gets transported into another dimension and is met with a phenomenon called "breaks", where every universe from over 40 years of Gundam's legacy converges!
In the first episode, Nakaichi meets Ramba Ral (Mobile Suit Gundam), Zechs Merquise (Gundam Wing), and Mikazuki Augus (Iron-Blooded Orphans)—just… not quite in their proper universes…
This is an ongoing Let's Stream series. Finished streams from Twitch are uploaded every Wednesday at 4 PM ET on our VOD archive channel on YouTube. Upcoming livestreams in this series can be found in the Schedule section on our Twitch channel. Check out the provided playlist for all available episodes::
SD Gundam Battle Alliance Gameplay VODs & Playlist
Shoutout Recaps
Thanks to CrimsonSyn for providing SDGBA as a gift via Steam!
Part 1: Thanks to OGTNasty for raiding the stream!
Part 2: Thank you phantomstar7736 and pika_asta for following the channel!
And thank you, the viewer, for watching!
SD Gundam Battle Alliance is available on PlayStation 4, PlayStation 5, Xbox One, Xbox Series X|S, Nintendo Switch, and on PC via Steam.
Don't miss that next stream! Be sure to follow Centaku Media on Twitch and make sure notifications are turned on! ICYMI, subscribe to the VOD channel on YouTube for our gameplay archives of past streams. Join our Discord server and follow us on Instagram and TikTok for stream and content updates. Subscribe to our main YouTube channel for stream highlights and original, exclusive videos.