The unofficial, fan organized Final Fantasy convention KupoCon is running an award event called "The Crystals", where every aspect of the Final Fantasy franchise is voted upon by fans, which includes categories for events that have occurred at the actual KupoCon convention, which is held in various parts of North America and Europe.
Of course, for those who have yet to attend any of KupoCon's events, there are many opportunities to make your voice heard within the 25 categories that will be awarded to their respective nominee winners as a Final Fantasy fan! Here are a few categories up for voting in the poll:
Best Final Fantasy Title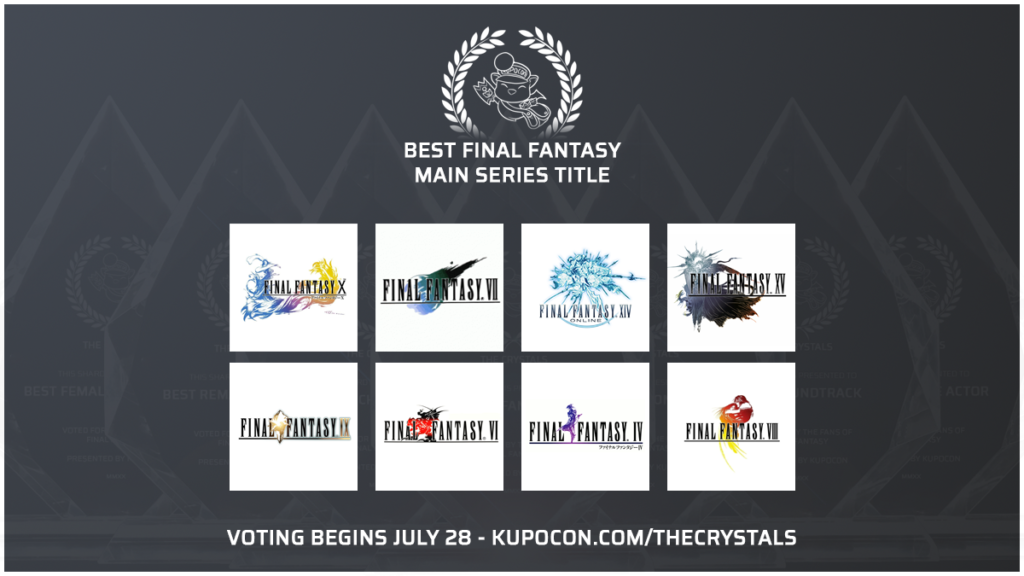 Final Fantasy X
Final Fantasy VII
Final Fantasy XIV
Final Fantasy XV
Final Fantasy IX
Final Fantasy VI
Final Fantasy IV
Final Fantasy VIII
Best Male Voice Actor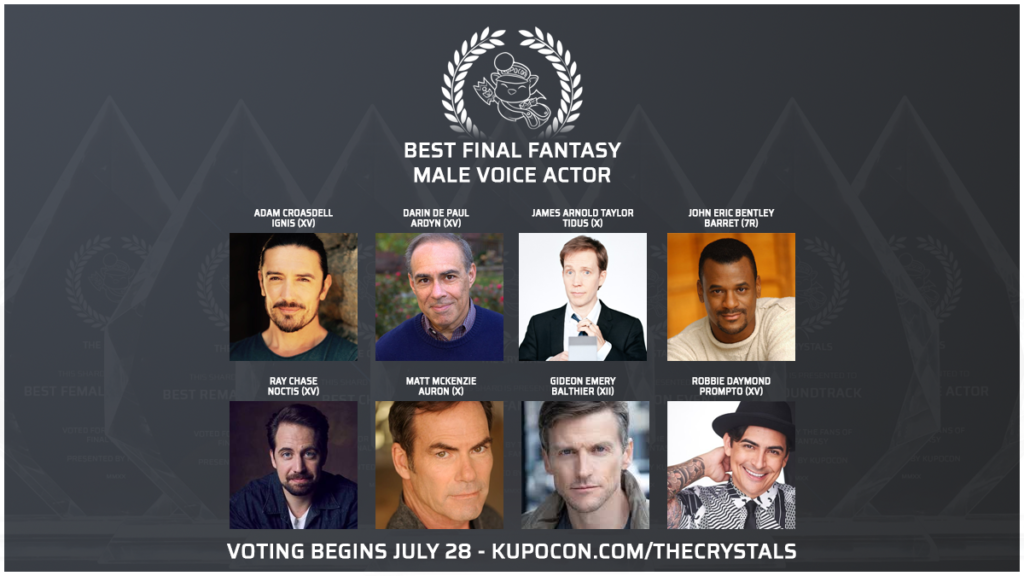 Adam Crosdell (Ignis – XV)
Darin De Paul (Ardyn – XV)
James Arnold Taylor (Tidus – X)
John Eric Bentley (Barrett – VIIR)
Ray Chase (Noctis – XV)
Matt McKenzie (Auron – X)
Gordon Emery (Balthier – XII)
Robbie Daymond (Prompto – XV)
Best Female Voice Actor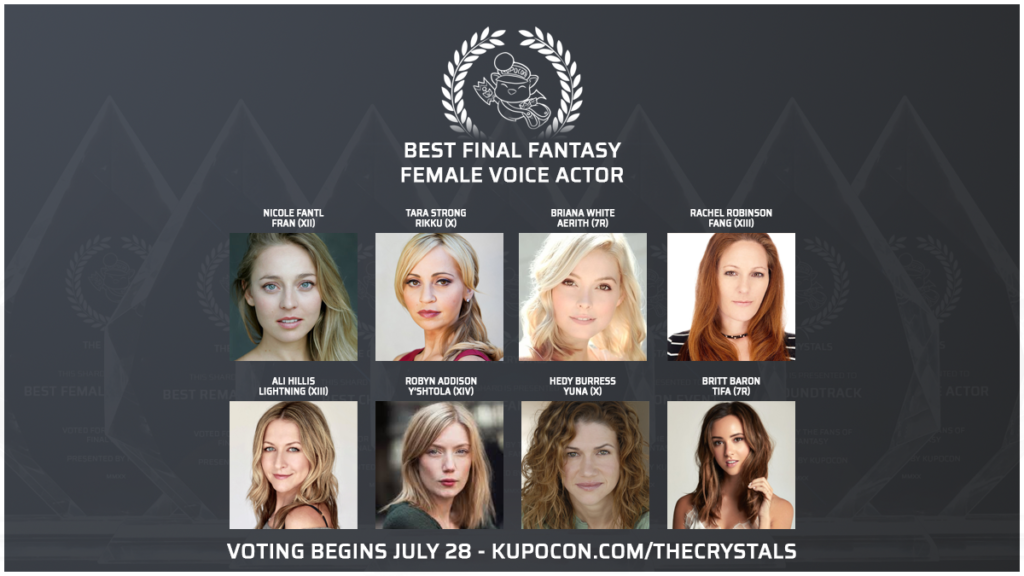 Nicole Fantl (Fran – XII)
Tara Strong (Rikku – X)
Briana White (Aerith – VIIR)
Rachel Robinson (Fang – XIII)
Ali Hillis (Lighting – XIII)
Robyn Addison (Y'shtola – XIV)
Hedy Burress (Yuna – X)
Britt Baron (Tifa – VIIR)
Voting began on July 28, 2020, and will remain open 30 days from the opening date, so get your votes in and check out the rest of the categories on the event page on the KupoCon website! The results of "The Crystals" will be announced on KupoCon's social media outlets, especially on their Facebook page after the poll closes!