Note: The following was written in November 2011, and it was originally for Jang Geun Suk's single, "Let Me Cry". In the time following the original publication of the post, he released his full album, "Just Crazy", which includes Let Me Cry. However, for republication, I am going to include "Crazy Crazy Crazy" to highlight his aforementioned first album, released in 2012.
I wanted to talk about a popular Korean Wave actor who trends above all the others in Japan (in before AKB48) and had a sold out concert at the Tokyo Dome. His name is Jang Geun Suk (also written as Jang Keun Suk), who rose to fame after starring in the 2009 Korean drama, You're Beautiful, and had a cameo appearance in the Japanese adaptation of YAB, Ikemen Desu Ne.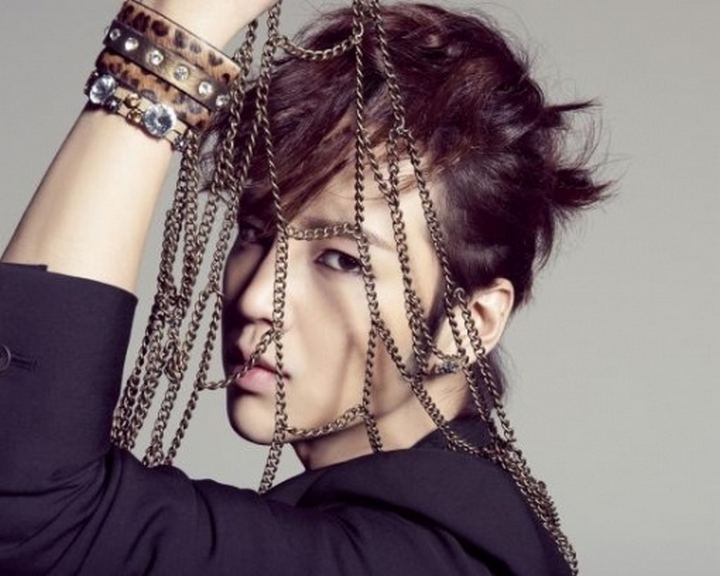 While he appears more on the screen, he has released a few songs in his home country of South Korea, fulfilling his duty as an Idol; "Gotta Getcha" under the unit Team H, "Just Drag", and the song that introduced me to Jang Geun Suk, "Black Engine". In terms of his acting career, he got his start in advertisements since he was a child. He appears in this ad at the age of 13 with a young BoA–singer of– back in 2001. He also stars in the 2009 movie, "The Case of the Itaewon Homicide", where he speaks English throughout the film. Jang Geun Suk himself studied English in New Zealand as a teenager.
Reading the cast list for You're Beautiful, I had no idea that this was the very same man of Black Engine. In the drama, he plays the lead singer Hwang Tae Kyung of the fictional band, A.N. JELL: featuring Lee Hong Ki of FT Island as Jeremy, Yong Jung Hwa of CN Blue as Kang Shin Woo, and actress Park Shin Hye as Go Mi Nam.
You're Beautiful highlighted his potential as a singer, in which he released his first Japanese single, "Let Me Cry". According to his bio, he enjoys listening to L'arc~en~Ciel. He does channel a little bit of the leader singer Hyde in the song. It wasn't until 2012 Jang Geun Suk released is first full length album, "Just Crazy", which includes Let Me Cry, and the following title track, "Crazy Crazy Crazy".
Jang Geun Suk kicked off his Japan dominance in Every Little Thing's mini-drama PVs for "Moon" and "Star", and appeared in ad campaigns before touring the country. The most notable is of Suntory's Makgeolli (rice wine) alcoholic beverage, which I find to be one of my favorite ads! He is also a fan of One Piece!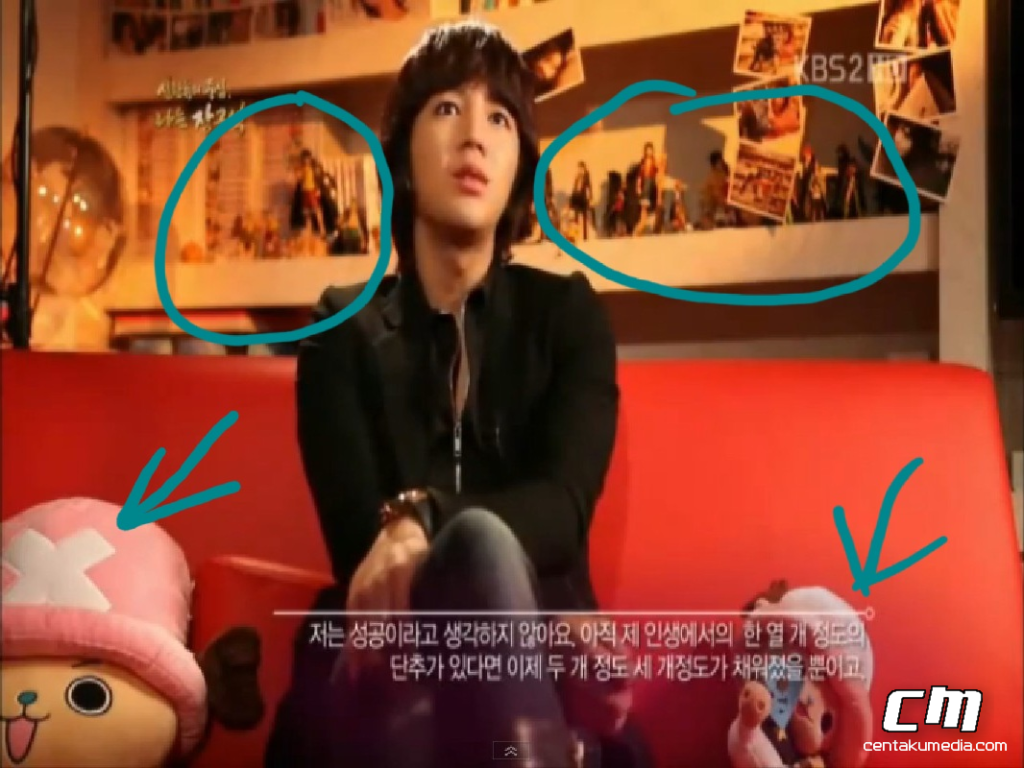 Well, considering he does a good job portraying "Tsundere" characters (case in point: Hwang Tae Kyung in You're Beautiful), this puts a smile on my face. Though I don't know too much about One Piece to find an example character that would fit him. If he is a Bleach fan as much as he is of One Piece, then I hope to see him make references to Byakuya Kuchiki.
P.S.: Just in time of publishing this, Jang Geun Suk was born on August 4th, 1987–in which his lunar birthday is this week! Although a few countries, including Korea, celebrate holidays based on the lunar calendar, Jang Geun Suk's actual birthday is on September 26th, 1987–according to our modern Gregorian, or "solar", calendar–in which he celebrates his birthday from the 4th day of the 8th month, until his birthday on the solar calendar! For more information, check out the Jang Keun Suk Forever fan blog.