YG Future Strategy Office is a Netflix Original Series from 2018 that starred former BIGBANG member, Seungri. It's not a traditional Korean Drama in terms of standards, but a mock reality show. Showing behind the scenes of the maknae's attempts to improve YG Entertainment's global domination.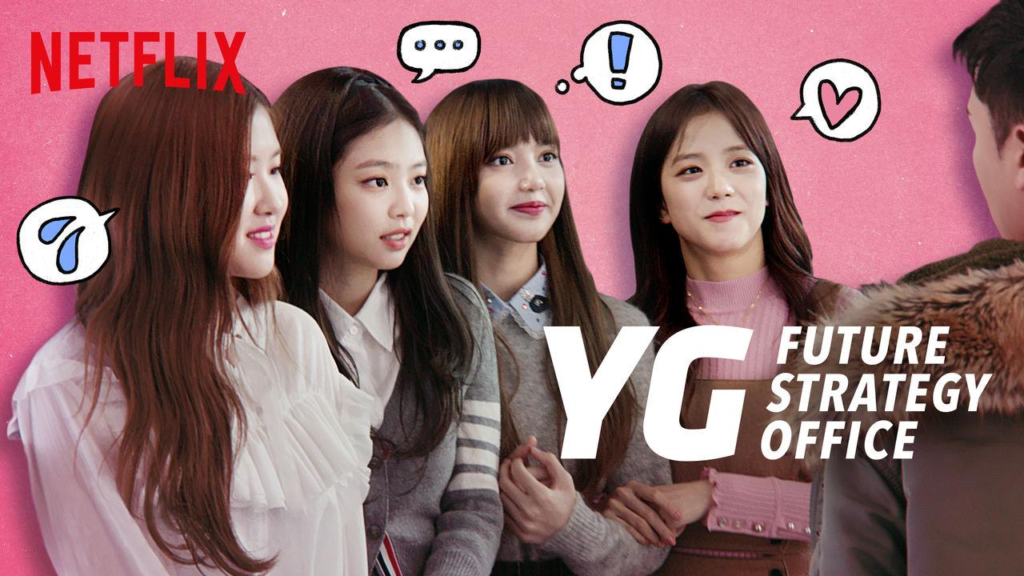 Note: This is the first time including a Korean Drama as part of the Channel Surfing series, and one that I've debated on for a while whether to publish as a feature in this series or as a K-Drama review… that features a person of questionable integrity. The star of this show has been the subject of controversy at the beginning of 2019, and while I do not condone this person's actions, I have decided to publish it due to the nature of the following series that may or may have not reflected on the featuring star.
YG Future Strategy Office – Summary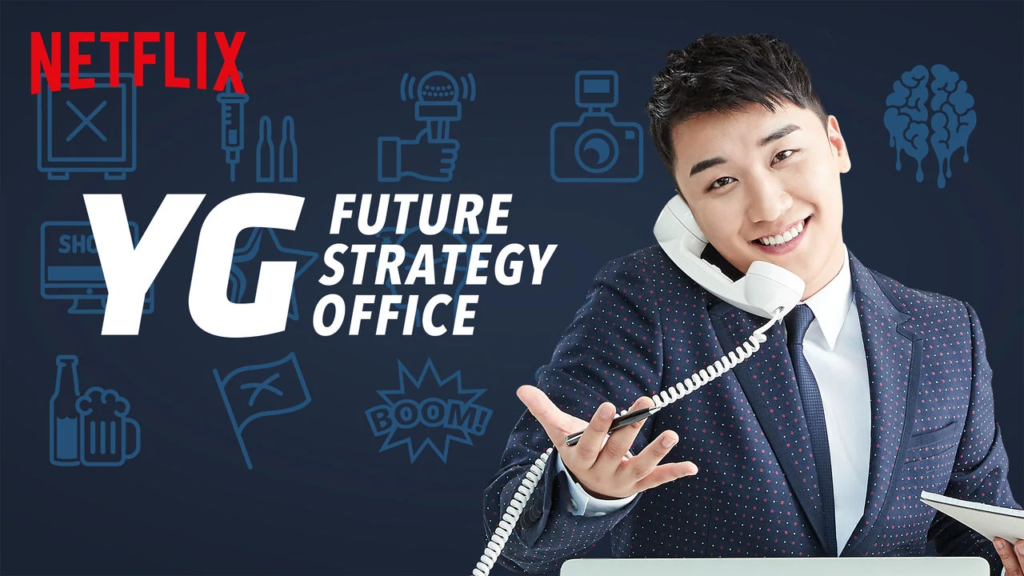 The first episode begins with Seungri being put to the task of leading the Future Strategy Office, or FSO. The goal of the FSO is basically promoting YG Entertainment from within, at home, as well as abroad. It's easier said than done. Seungri recruits several members of the FSO, which includes YG celebrities like comedian Yoo Byung Jae, Sechskies member Jae Jin, and Jinu of Jinusean. Other members of the YG Family including BLACKPINK make cameo appearances during the first season–and it's a regrettable experience for everyone that appears, as seen by their subtle reactions when they run into Seungri; which for the show appears to be part of the act, but you gotta wonder if it was serious after the fact?
The first assignment is to hold a YG Family event, which pretty much includes members of the FSO, and it's filled with bad ideas, such as putting up a picture of (now-former) YG Founder and CEO, Yang Hyun Suk, on a gourd to be smacked open with a stick. Many celebrities are expected to attend the event, so Seungri calls up a few "contacts" between Japan, China, and the US, only to be hung up on, or getting the number wrong.
Thinking nothing will go wrong, Seungri touts the event to be a success: where only former WINNER member Nam Tae Hyun shows up at the pitiful party, flipping off the camera, and Seungri gets praised by the CEO–only to get scolded for the picture idea after witnessing the event unfold thanks to a hidden camera.
Seungri is later tasked with several projects during the span on the first season, from making YG Entertainment a "Clean" environment (ironically read: no scandals or illegal substance use), promoting the members of iKON through unconventional means (a crappy 90s style video, which kisses up to the YG CEO), and tour of YG Entertainment for Japanese tourists–in an effort to get the FSO out of debt. As you can imagine, either these go very well, or very wrong.
For those who are out of the loop, Seungri was the center of prostitution charges involving the night club, Burning Sun, which also included now-former K-Pop stars Jung Joon Young and FTISLAND's Choi Jong Hoon. I normally do not write about news of this nature, but as this mini-review was written before this all happened, I have decided to publish it, and more so on whether this show was a case of foreshadowing, which was hilarious at the time before the turn of events.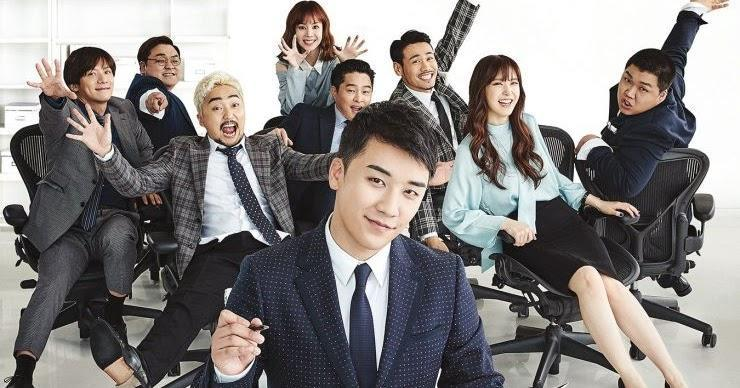 YG Future Strategy Office is 8 episodes long, and can be easily binged in a day–that is, if you want to put up with seeing Seungri on the screen for so long. As of writing, YG Future Strategy Office is still available on Netflix in the US. With that said, watch this at your own risk.