I recently finished watching an anime series called Classroom of the Elite. It was an anime series recommended last year on Twitter through the Free Anime Alliance. When I saw the visual art for this show, I thought it was going to be something like Danganronpa or Assassination Classroom. But upon finally watching it, I wasn't expecting what I thought it was.
Classroom of Elite is a story featuring four groups of students enrolled for three years at this university. Normally when one is enrolled in a university (depending on their country of residence), they survive their time there by taking up odd jobs such as working in the fast food and retail industries.
However, at this school, a student's living income is earned through points distributed by the school. Each student receives 100,000 points, where one point equals one yen. And of course, what's the first thing you do when you get this many points? Go crazy! However the students of Class D are in for a rude awakening after the first month of studies.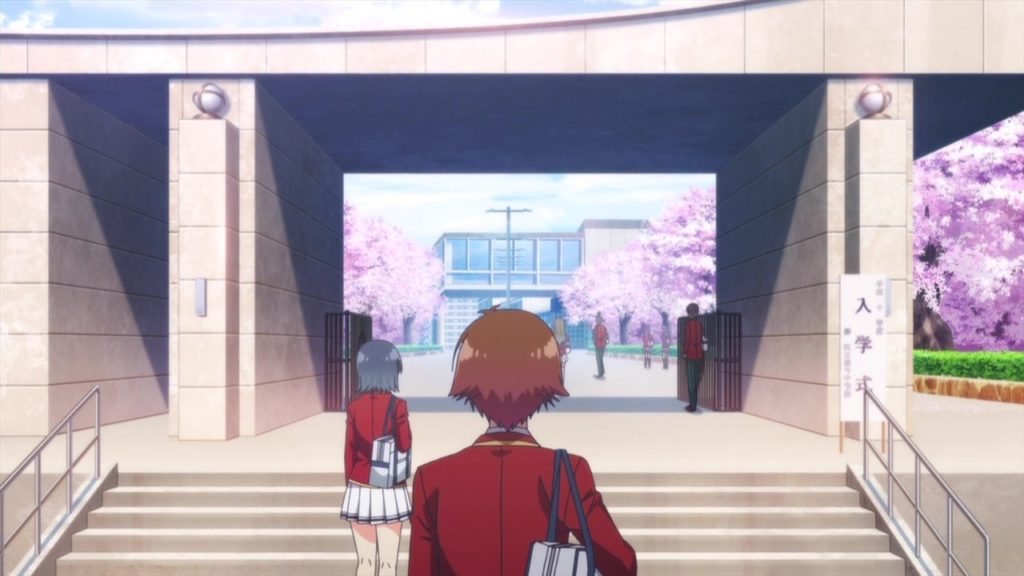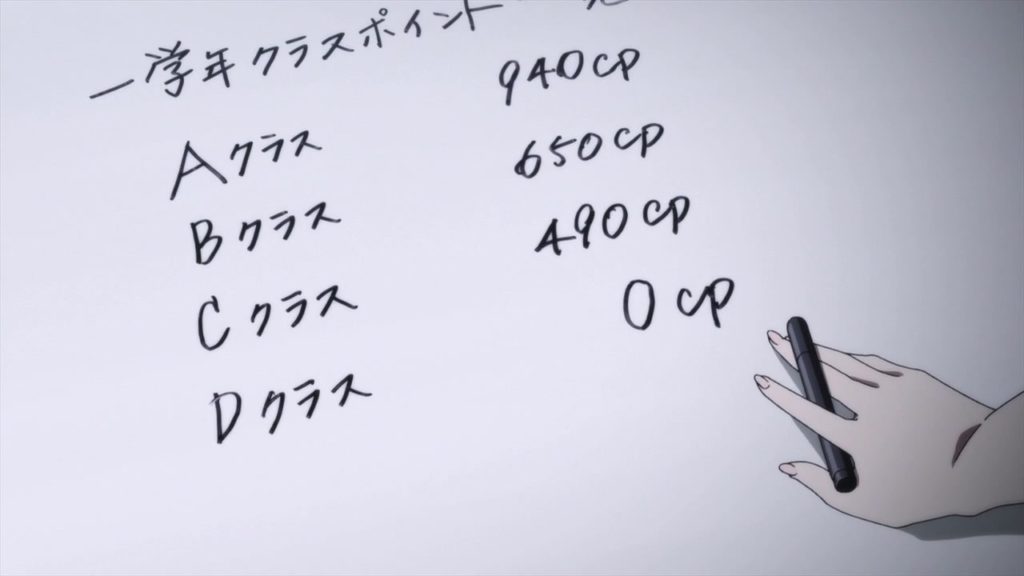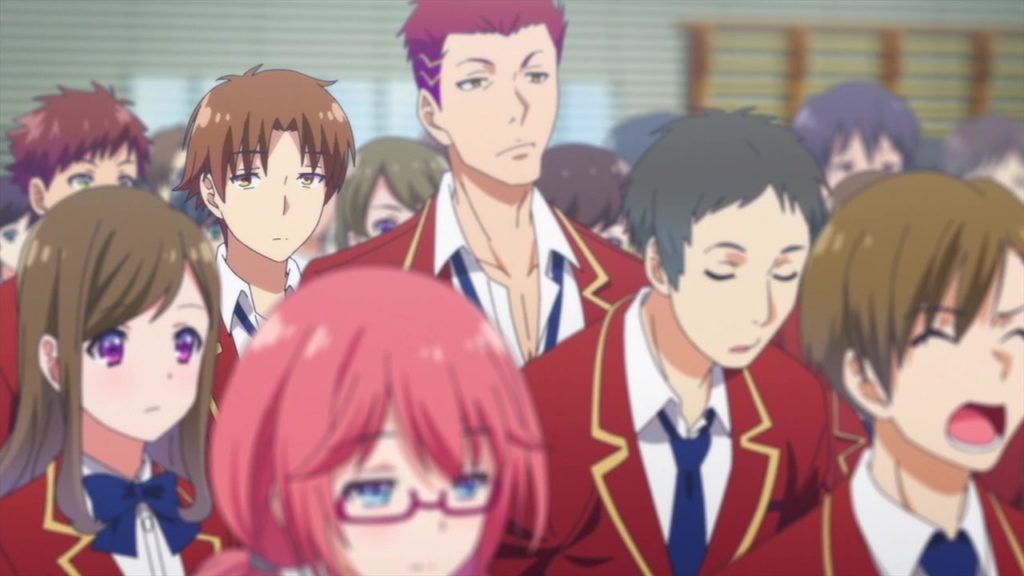 Points are distributed for the students at the beginning of each month. However, Class D did not receive their 100,000 points for their second month. The teacher assigned over Class D reveals to them that by them slacking off freely–and without punishment–which is noted by our main character Kiyotaka Ayanokoji, they are penalized in points for not putting an effort into their studies. All of this is explained in the first episode, where Classes of C, B, and A–with Class A being the highest ranked in the school, it turns into a social survival game.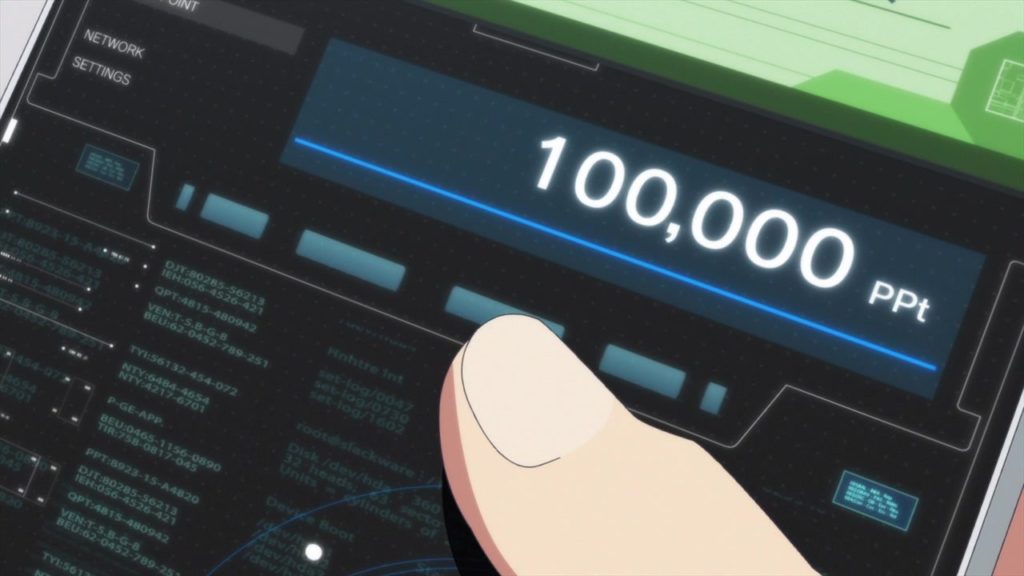 Kiyotaka's classmate, Suzune Horikita, is determined to reach Class A in hopes of getting the attention of her brother, where she is looked down upon even outside of school. Kiyotaka, who appears to be stuck on bored mode throughout the series, attempts to befriend Suzune in his own way–only for him to get shot down by her with her attitude of "I don't need friends, I act alone." Another classmate in Class D, Kikyo Kushida, is quite the opposite of Suzune, where she is determined to make friends.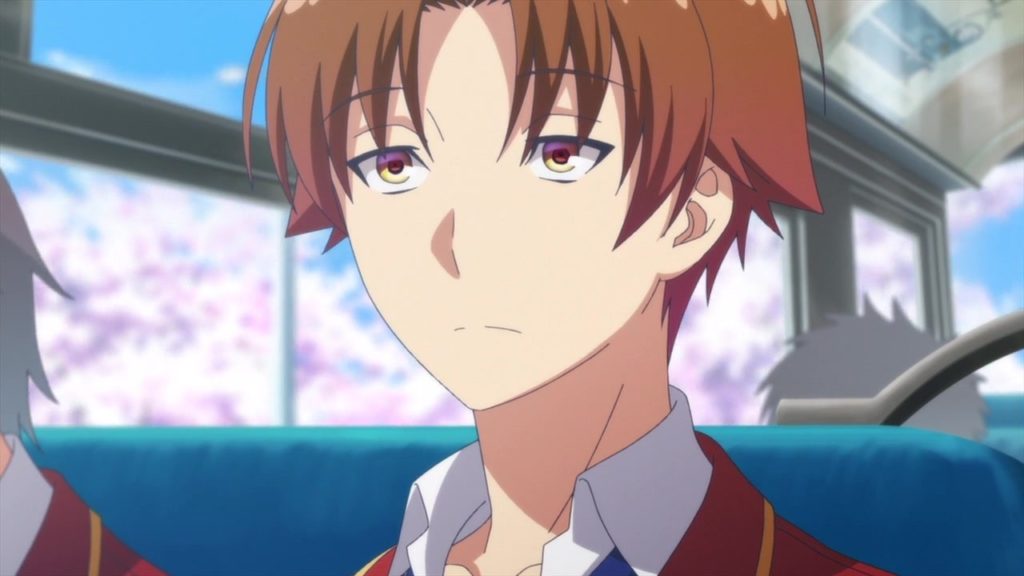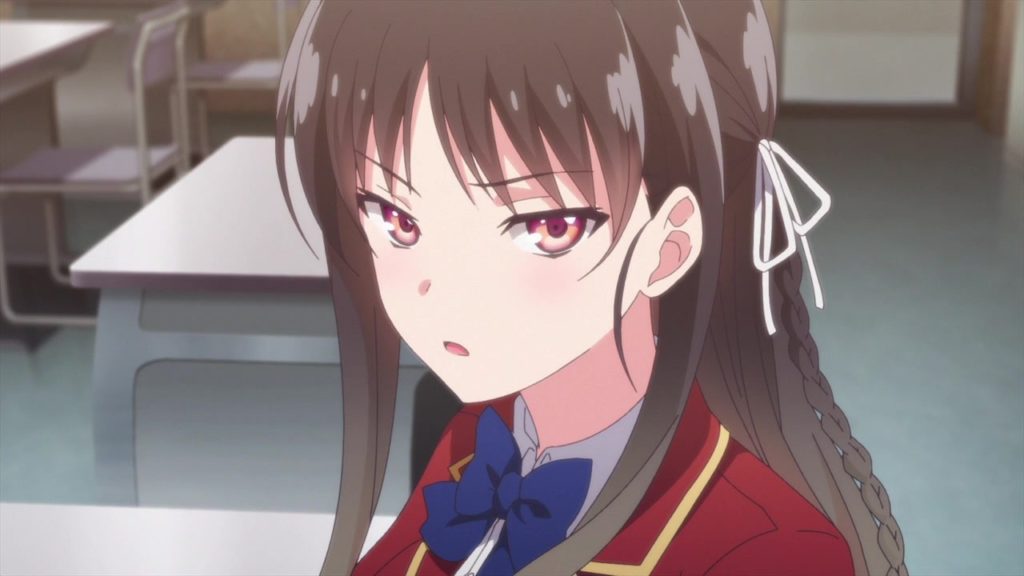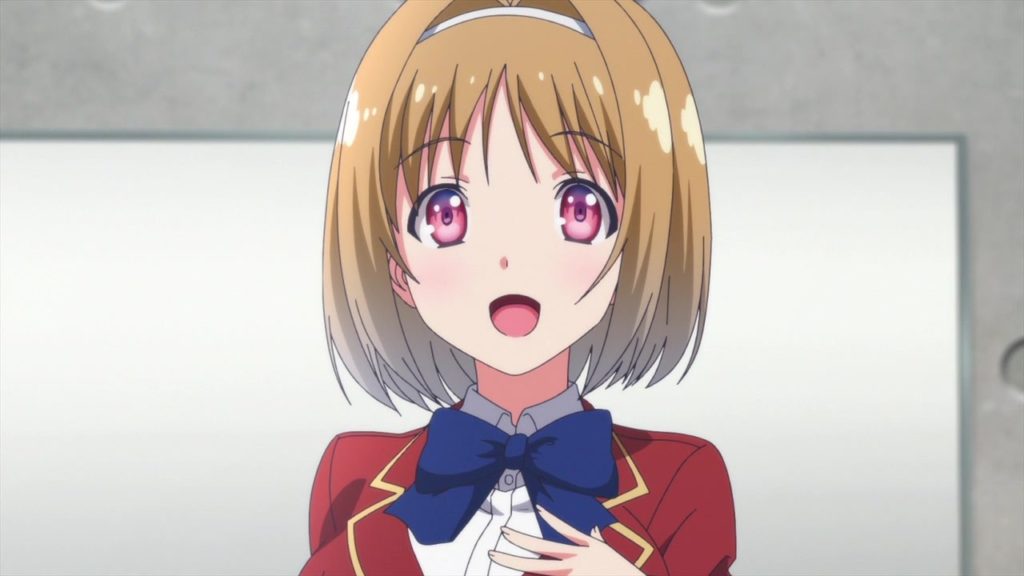 Classroom of the Elite is based on a light novel of the same name. The anime premiered four years prior, and it turned out to perform very well. However, there are discrepancies between the light novel and the anime, where it's said that a second season of the show would not be possible. I imagine the situation is similar to how Fullmetal Alchemist and Soul Eater were once presented, where both series in question got a proper reboot several years later to retell the story based closely on the manga. Interest has been gauged for another season in recent years, but with the past year being a series of delays for reasons due to the coronavirus pandemic, it's just a matter of time on whether it is announced for another season.
The Classroom of the Elite anime is 12 episodes long, and just perfect as a break between different anime series on your watch list. I would like to say more about this show, but I will leave at that because I really enjoyed it, all the way until the end. It will catch you by surprise. Check it out on Crunchyroll and VRV right now!
Classroom of the Elite – Episode 1
Check out Episode 1 of Classroom of the Elite for free on Crunchyroll