Channel Surfing: Pokémon: Twilight Wings Miniseries
Today's Channel Surfing entry is of a new webseries called Pokémon: Twilight Wings. It is based on the eighth and current generation of the franchise's Sword and Shield series, set in the Galar region. When I first found out about it, I thought it was the plot of the recently announced expansions for Gen 8, and I hesitated as I saw that it involved Leon and Chairman Rose: the reason being is that at the time I didn't participate in the championships yet, and didn't want to be spoiled of the "results", hahaha! Then I saw "anime series", and had to drop everything I was doing at the moment to check it out.
If you've been following this blog, I have been doing individual episode commentary of Pokémon: Twilight Wings. To get an idea what this series is about, here is a run down of the first 3 episodes that have aired so far:
We follow a hospitalized boy named John and his friend who is hyped up about the match involving the famed champion, Leon. After witnessing Leon's swift takedown of his opponent, he reaches out to the screen in hopes of one day becoming a champion just like Leon, despite his medical condition holding him back. At the end of the match, we see Chairman Rose congratulating Leon for winning another exciting match, and heads off with his assistant to his next destination–the hospital where Leon's biggest fan is located.
Upon hearing of Rose's upcoming visit to the hospital, John scrambles to write a letter to give to Rose personally. As John catches up to Rose, he drops the letter with the Corviknight diving in to catch the boy as he falls from exhaustion. Rose picks it up to give to Leon and tells the boy that he has potential as a trainer, taking in consideration that Corviknight are normally not very friendly towards humans, regardless of status as a trainer… or a taxi handler.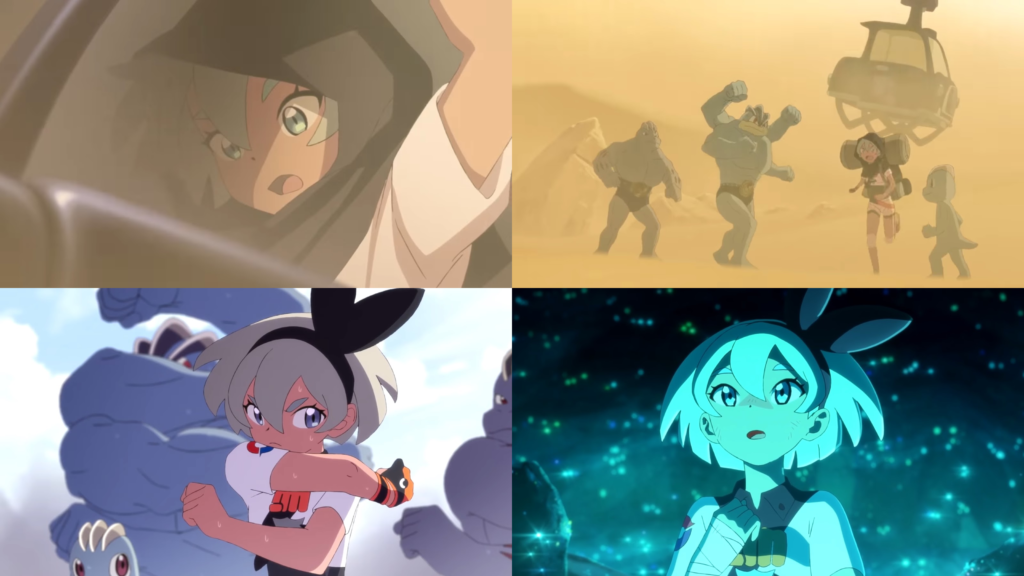 For those who are exclusive to Shield, you will get to see the life of the Stow-on-Side Gym Leader, Bea, who appears in Sword. Bea is recovering emotionally from a losing match as she takes off to a remote area to train with her team of Machop, Machoke, and Machamp.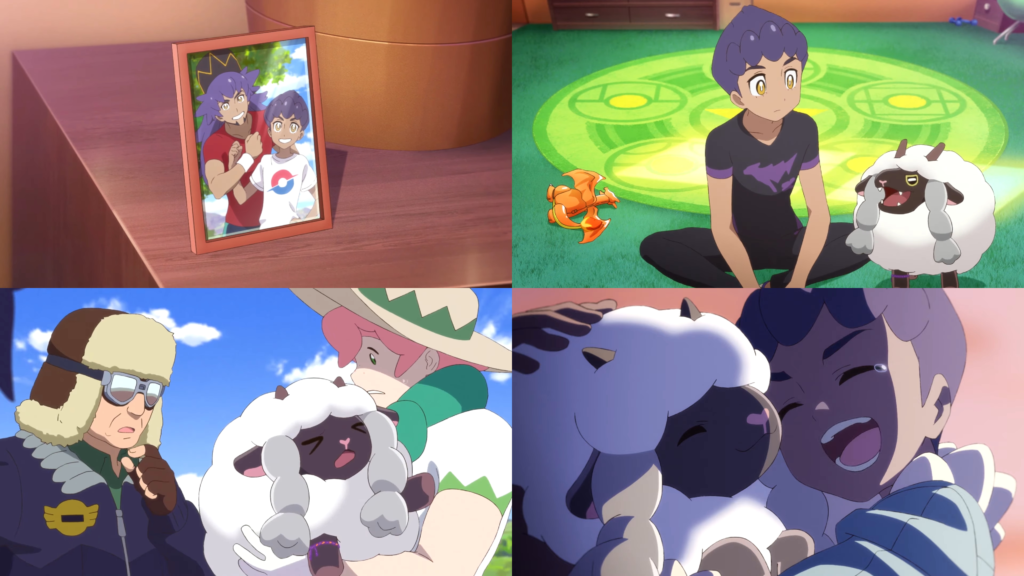 An episode with everyone's favorite rival, Hop, who bonds with his Wooloo after a misunderstanding that may make critics of Leon's brother have second opinions.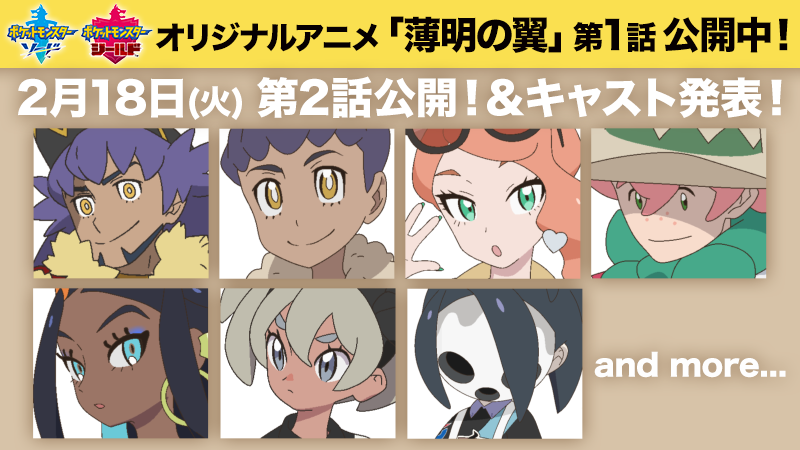 As you can tell, each episode follows the lives of the characters from Pokémon: Sword and Shield in less than 10 minutes. A similar approach to the Pokemon Generations miniseries, but longer in length. The series began this past January, and from that a total of seven episodes are planned. However, with the roster of characters as pictured in the image above, we hope there is more to come in the future (we need more Raihan!)
Check out first episode below, via the official Pokémon channel on YouTube. New episodes are released around the 15th of every month.