Pokémon: Twilight Wings – Episode 3: Buddy
The third episode of Pokémon: Twilight Wings introduced us to everyone's favorite rival, Hop, along with his favorite buddy, Wooloo–or so it seemed.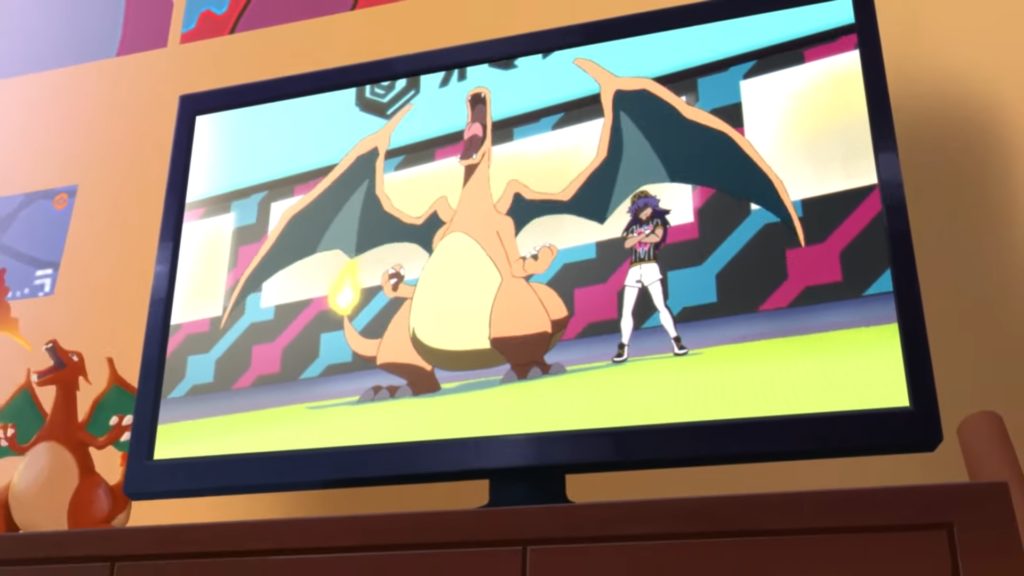 Hop is watching the latest match on the TV cheering on his brother Leon and his Charizard, where Hop's companion Wooloo appears to be somewhat miffed that Hop is paying more attention to Leon's Charizard than them. At first it appears that Wooloo is mocking the Charizard for giggles, per its personality, but it's what Hop says that crosses the line, basically dismissing Wooloo for not being as powerful as Leon's buddy. Typical Hop…
Wooloo gets upset and runs away from home towards Turfield, encountering strangers along the way (and getting chased by a Yamper) where they are temporarily being treated as a celebrity for being cute (they aren't wrong!). Wooloo gets overwhelmed and runs away from the crowd, where it eventually runs see a rock–picturing it as Charizard–and runs into it… only to run off a cliff on a field with other Wooloo.
We finally get to see the Turfield Gym Leader, Milo, for the first time outside of the game, where he tends to the knocked out Wooloo, and finds out that they have an ID attached–along with a striped bracelet that Hop made for them. Milo summons a Corviknight Taxi to return it to its owner. This is where Hop realizes Wooloo is missing, and at the same time Wooloo misses Hop, recalling seeing the Pokémon along the way embracing the company of their trainers, despite Hop's words.
The last few minutes of the episode, Wooloo hears Hop calling out to them, and jumps out right into Hop's arms (landing perfectly this time). Hop apologizes to Wooloo and they accept with a tease of Charizard's roar.
It seems that fans of Sword/Shield owe Hop an apology for having to rag on him so much after this. Another great episode, and definitely an episode that will put a strange liquid substance in your eyes!