Pokémon: Twilight Wings – Episode 5: Assistant
This was the episode that was delayed by a couple of weeks from the usual mid-month releases, due to the on-going COVID-19 pandemic. We are in the window of the sixth episode–which looks like at this point a permanent first of the month deal, but first–let's talk about what Episode 5 tells us of Charmian Rose's assistant, Oleana.
The episode begins with a very chatty (and geeky in appearance) Oleana, explaining a lot of sciency stuff among her peers in a laboratory. Eventually she is left alone, where a certain Chairman walks in and introduces himself…
Not only do we get to see the geeky side of Oleana, we get to see her usual serious side, as the assistant to the Chairman: attending to business, and emitting the same energy as that of Lady Une in Gundam Wing.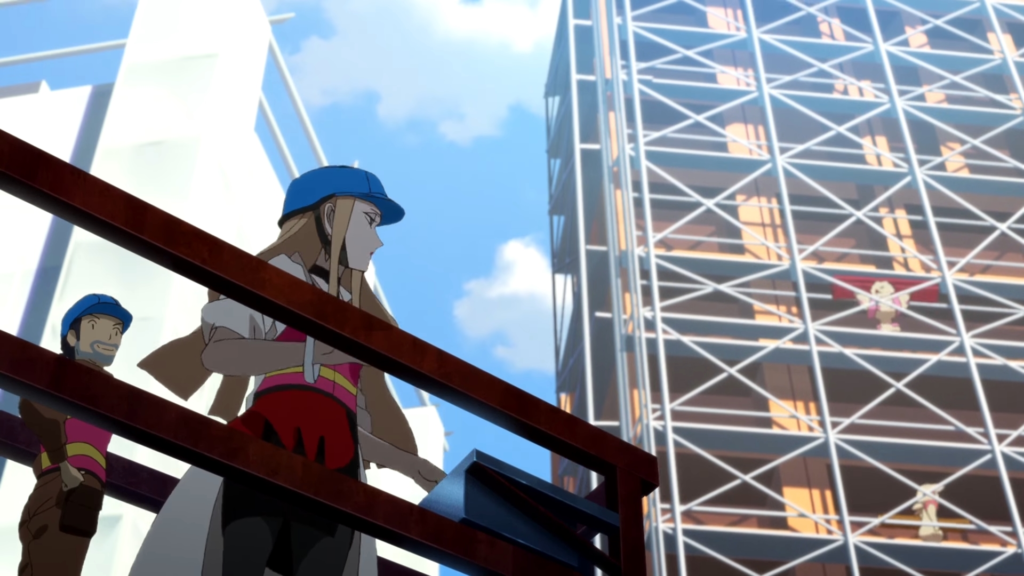 In the evening, Oleana is on her own, taking in the night life and subtly enjoying the presence of a Mr. Rime–where she is approached by Rose via Corviknight cab, offering her a ride back to HQ. It is here where it appears that low-key feelings for each other are being exchanged–a moment for those that are on the Oleana x Rose ship.
And it is here that we understand that Oleana is not a jerk–she is allowed to have her nerdy moments when the Corviknight cabbie shares his excitement of the events happening at Wyndon Stadium, correcting him for calling the Pokemon in Gigatamax form "Dynamax"–in which feels like a call out for actual people saying "Dynamax Pokemon" instead. I mean, "Gigatamax" is a bit of a mouthful, anyway…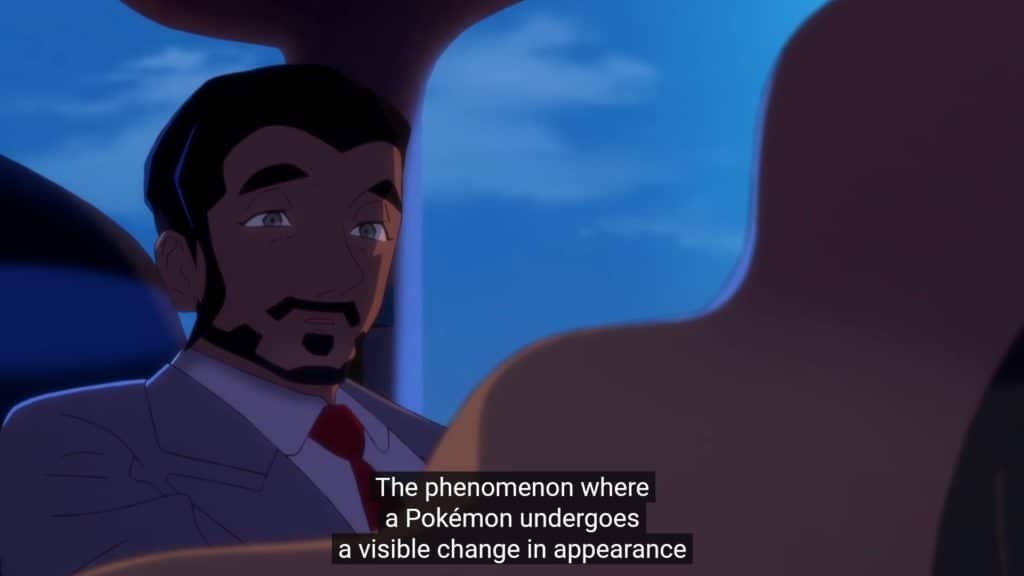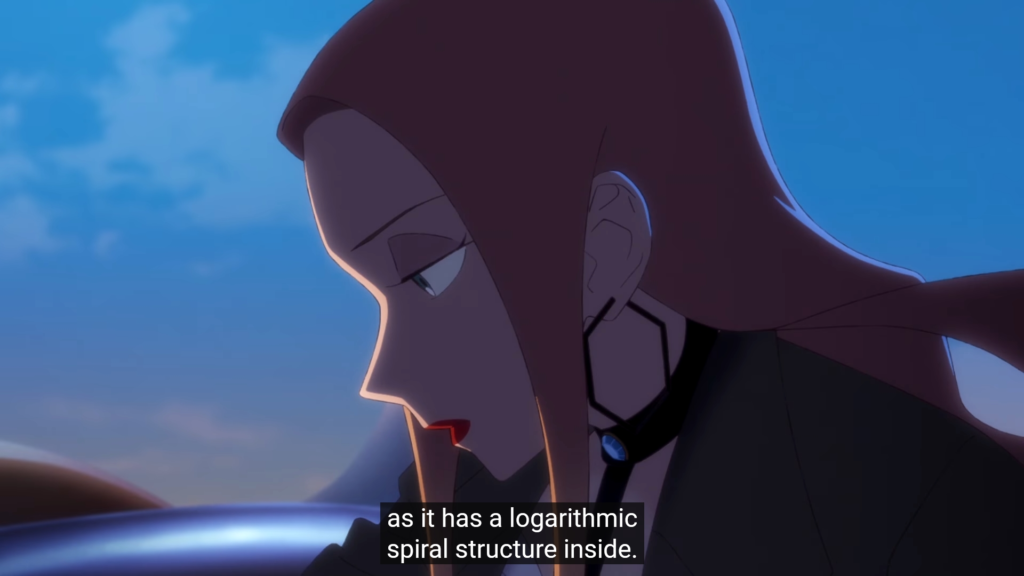 For those reading who haven't played the game yet, this is a good introduction of her character where we get to see hints of what lightheartedness she has near post-game, and it also makes more sense once you put the two events together.
Watch the fifth episode below for free on the official Pokémon channel on YouTube! To catch up on what Pokémon: Twilight Wings is about, check out my Channel Surfing entry on the series!