Netflix reveals the first promotional images of their upcoming Live-Action Cowboy Bebop series, streamers and viewers of the Twitch platform are avoiding the site for one day for an important reason, and the Tokyo government requests North Korean dictator Kim Jong-Un to appear in Japanese court.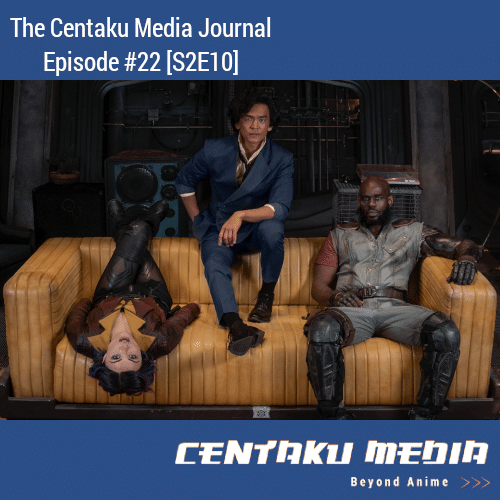 Listen to the Centaku Media Podcast
---
Centaku Media Journal: Episode #22 News & Show Notes
Anime News
Gaming News
Entertainment & Interest News
---
Mentioned in this Episode
Trailers:
Gundam Breaker: Battlogue Trailer
Recommended Tweets:
Netflix Geeked: Live-Action Cowboy Bebop Reveal Shots
Centaku Media: Gaming Limits
Recommended Reading:
Review the Centaku Media Podcast!
Centaku Media Podcast is now listed on Podchaser! If you enjoy the show, be sure to leave us a review! If you haven't heard the show yet, you can through the Podchaser page!
Have questions?
Ask your question via the Contact form on the Centaku Media website, with the category "Podcast: Episode Questions" and it will be answered directly, as well in a form of a post and/or future episode!
Follow @CentakuMedia on Social Media: