I have been personally playing Final Fantasy XIV since 2015, although there have been a few occasions where I went a year or two without a sub until 2020 where I finally caught up with all of Shadowbringers. These years later and there are a few other things I'm still learning, even with two Level 80 jobs.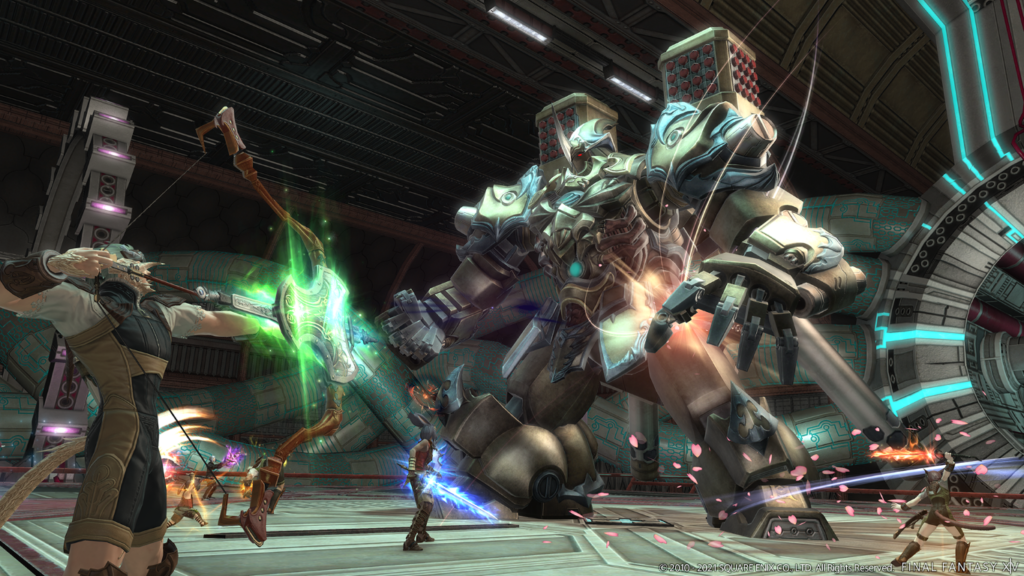 Having been caught up, I learned a way to make my time playing FFXIV more efficient, especially when it comes to leveling the many classes the game has to offer. Whether you are new to the game or a veteran, here are three shortcuts that PC players of Final Fantasy XIV might not know about:
Finding NPCs in a Sea of PCs
It's either patch day, or the release of a new FFXIV expansion… And you're having a hard time locating the NPCs in the sea of other players! Thanks to this post on Reddit, I was able to find that pressing and holding down "X" on the keyboard temporarily hides the name tags of the PCs in the surrounding area. No need to turn it off in the settings every time you need to talk to an NPC during a new event.
Leave Duty via Duty Menu
You ever wonder how players leave a duty so quickly after completing it, instead of walking to the portal to exit? Simply pressing "U" brings up the duty menu with the option to leave the instance, as well as voting options for the current party. Great for saving time when you're completing daily roulettes.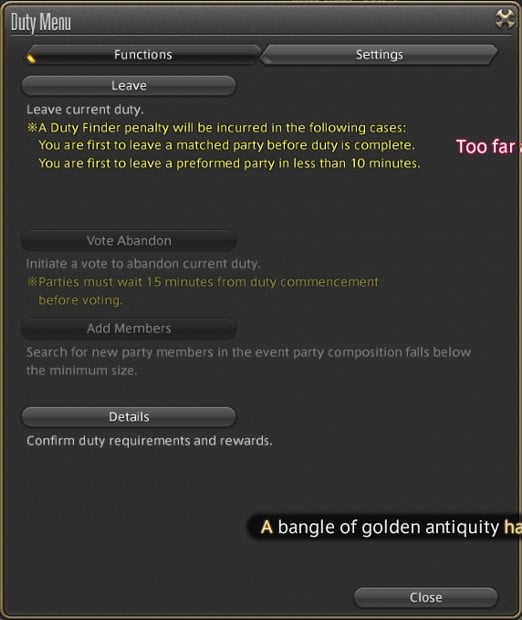 Find Grand Company Provision List via Timers
This is something I found out very recently, and totally wish I knew about sooner. If you're leveling up Disciple of the Hand and Land provisions with your Grand Company, you can normally get the list from the NPC. What if I told you can get the list from the Timers menu, without having to travel to your Grand Company every time and wasting gil? This can be done by pressing "Ctrl+U" on the keyboard, and clicking the note icon on the right of "Next Mission Allowance".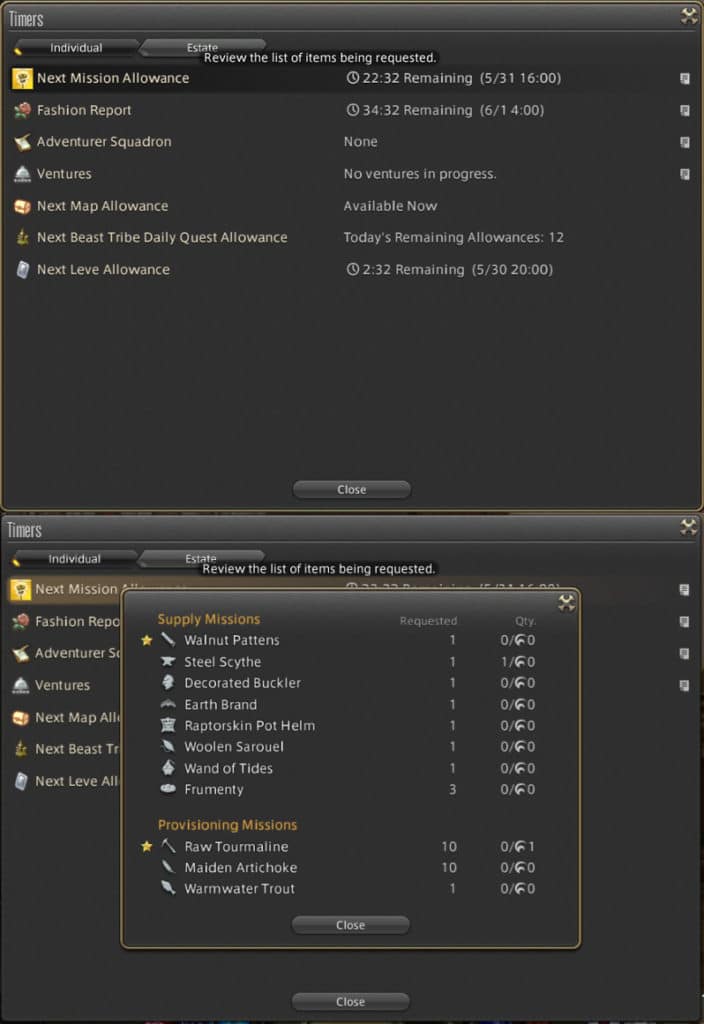 You can stay in your house all day and craft up a storm and save enough time to do roulettes and complete the next MSQ come patch day! I hope this list has been useful to anyone that need quick tips during their playthrough of Final Fantasy XIV.
If anyone else has tips that not many people know about, feel free to leave a comment to share with other players!