This post was originally written on March 15th, 2009. Love Hina was also a part of an attempt of a series called "Anime at Large", which would eventually be renamed to "The Forgotten", which highlights anime series that I've watched in the past, but were lost to license issues, or just general obscurity, in which another way to watch it was sought after. Now that I've settled down after the relaunching phase of this blog, it would be perfect to include a classic post as part of the Channel Surfing series!
Note: this post may contain affiliate links. To find out more information, please read the disclosure policy: https://centakumedia.com/rules/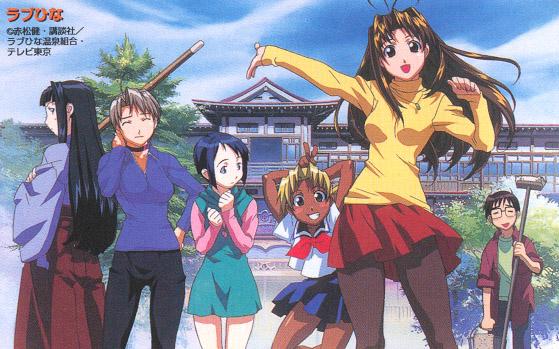 Personally, Love Hina is an underrated anime series when it comes to various suggestions of a Romantic Comedy/Harem anime series. Nowadays, it gets passed up for other series like the numerous Tenchi Muyo spinoffs, or the most recent series with Moe themes… Love Hina was highly recommended on a few anime forums I visited back in 2003, and it was even suggested to me. I was even invited to a Love Hina fanclub.
Love Hina was created by manga-ka Ken Akamatsu in 1998. Like many manga series, it was given an anime treatment in 2000. The anime series is 24 episodes long (including a 25th "unaired" bonus episode), with a Christmas and Spring TV special, and a 3-Part OVA series, Love Hina Again. I personally own all of three specials… Sadly, I do not have the series itself.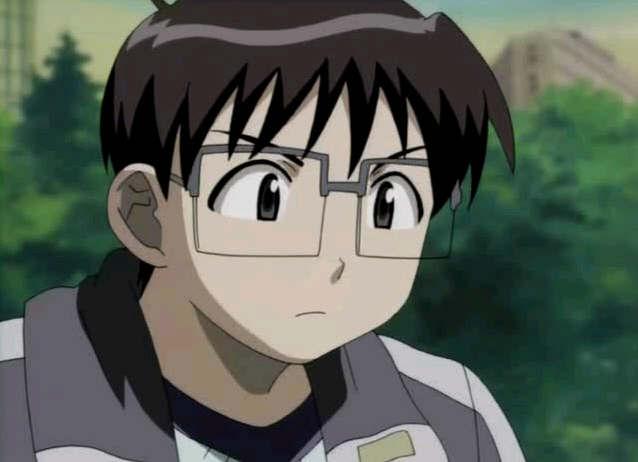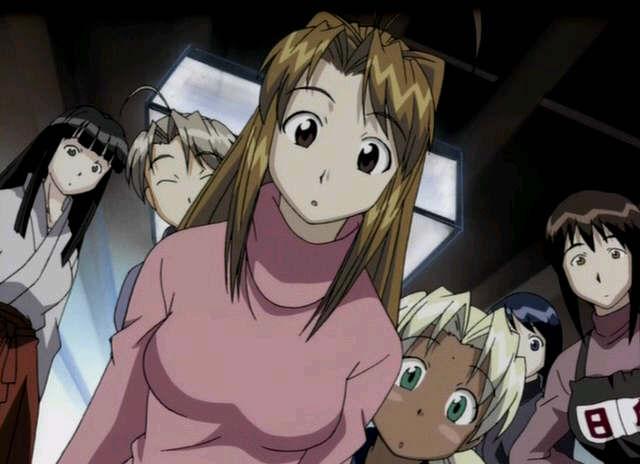 If you're familiar with Tenchi Muyo, it has your basic male protagonist, Keitaro Urashima, who finds himself in a house full of girls, where things are bound to go wrong. However, Keitaro is in a dilemma: as a child, he made a promise to a girl that they would enter Tokyo University together. As an adult, he does not remember the girl's name, so he attempts to enter college to find her.
After a couple of failed attempts in the entry exams, his parents stop supporting him, where he eventually ends up at an apartment complex called Hinata House… an all-girls dormitory, ran by his grandmother. He takes residence at the hotel, where he meets the girls: Naru, Mutsumi, Shinobu, Mokoto, Kaolla, and Mitsune. Keitaro asks Naru, who is the top scorer in the examples, to help him ace the test. And also find out the whereabouts of the girl he made the promise to years ago.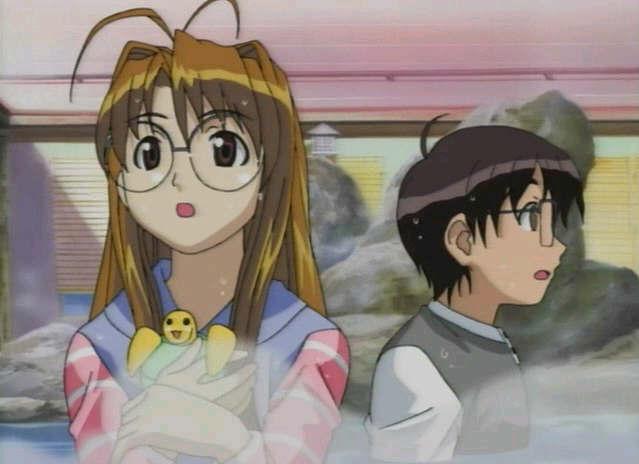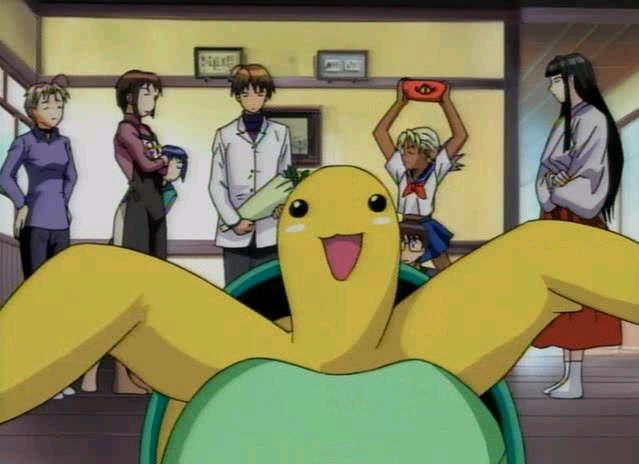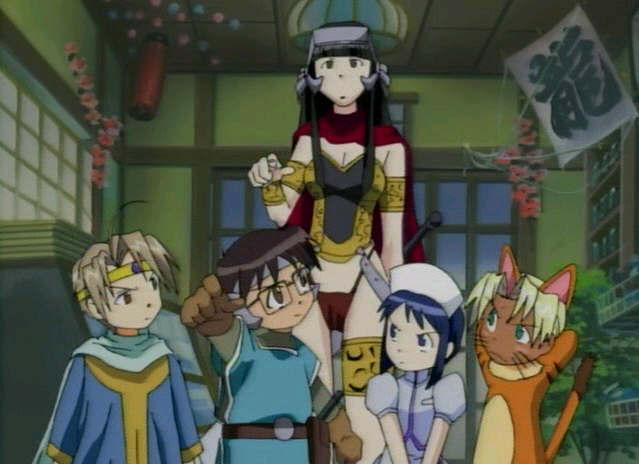 When I started watching Love Hina, it was the fansubs that got me into it. At the time, buying the individual DVDs was impossible (read: expensive). And there's another thing I'm guilty about: I never finished the series. I stopped watching it around Episode 13 thanks to the joy of Great Teacher Onizuka (another series I have yet to finish). Love Hina is probably the only anime series that I've watched "out of order" (there was Dragon Ball Z too, but I eventually watched them all from the beginning).
Before 2009, the series was nowhere to be found: The Complete Collection set Bandai Entertainment released, including the Christmas and Spring specials and "Again", was Out of Print. Even the individual DVDs. I wasn't interested in neither mediums as I was interested in only the boxsets (which was the one with the specials that I already have).
(Author's Note: I managed to find a used copy of the complete series re-released under FUNimation several years back at McKay's, a used media store chain of stores in Tennessee for an awesome price!)