Sony recently revealed the full game list for the upcoming release of the Playstation Classic system. Slated for released on December 3rd, 2018, the miniature version of the PS1 will include 20 hit games, though some of them might not be considered a hit, or rather missed opportunities.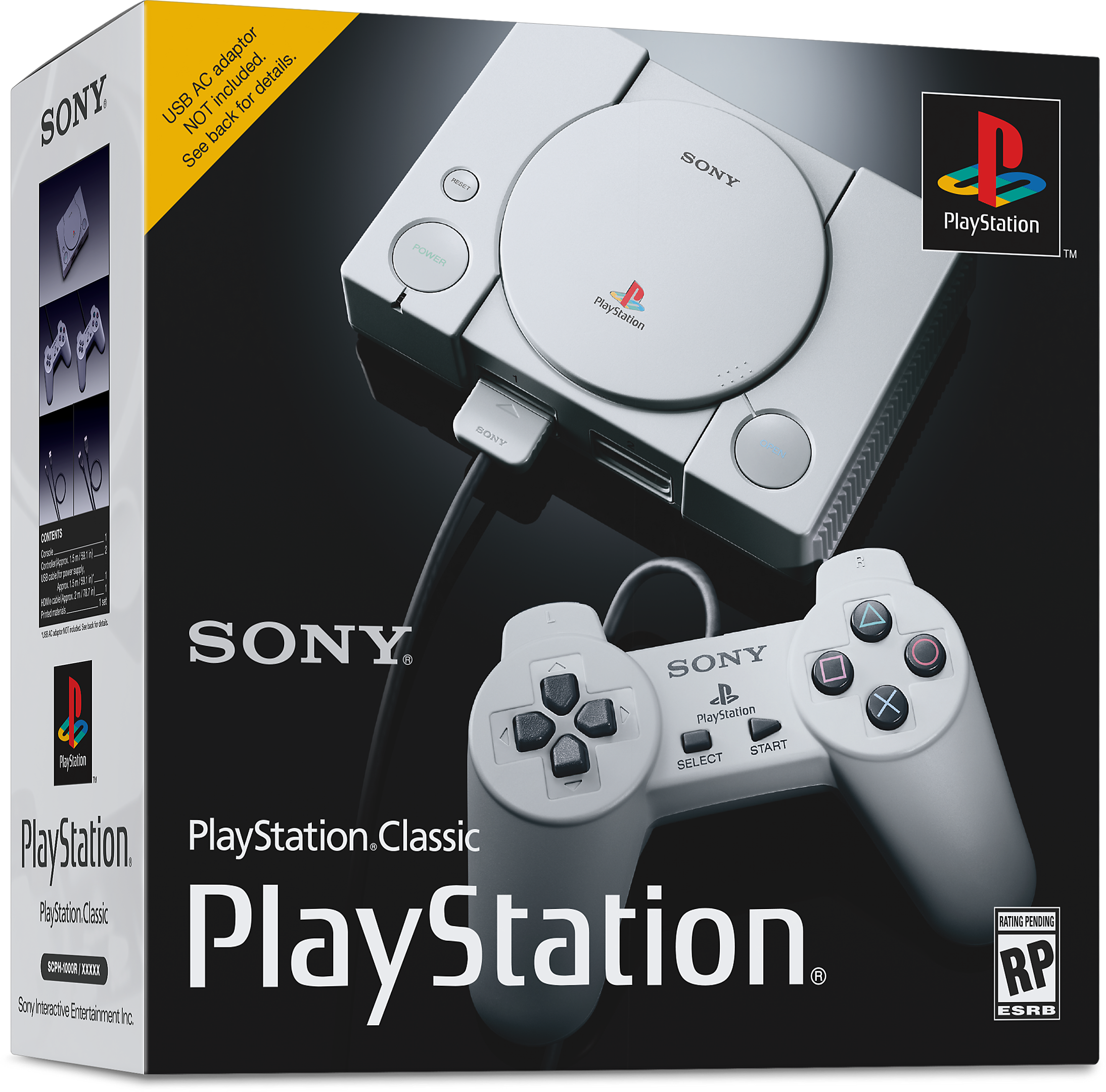 Here are the complete list of games to be included with the Playstation Classic:
Battle Arena Toshinden
Cool Boarders 2
Destruction Derby
Final Fantasy VII
Grand Theft Auto
Intelligent Qube
Jumping Flash!
Metal Gear Solid
Mr. Driller
Oddworld: Abe's Oddysee
Rayman
Resident Evil (Director's Cut)
Revelations: Persona
Ridge Racer Type 4
Super Puzzle Fighter II Turbo
Syphon Filter
Tekken 3
Tom Clancy's Rainbow Six
Twisted Metal
Wild Arms
It's no surprise that Metal Gear Solid made the cut, as well as Final Fantasy VII and Resident Evil. However, there are a few that are MIA, such as PaRappa the Rapper, Tomb Raider, and the Crash Bandicoot and Spyro games. Perhaps it's a licensing thing, in addition to said titles already having the re-release treatment.
For those in Japan, the list differs. The Playstation Classic in Japan is getting Square-Enix's underrated RPG title, Parasite Eve, as well as SaGa Frontier. Here is the full list of games the Japanese release is getting, in addition to some of the announced NA and EU inclusion:
Arc the Lad
Arc the Lad 2
Armored Core
Biohazard Director's Cut (aka "Resident Evil: Director's Cut")
Final Fantasy VII (International version)
G Darius
Gradius Gaiden
Intelligent Qube
Jumping Flash
Megami Ibunroku Persona: Be Your True Mind (aka "Revelations: Persona")
Metal Gear Solid
Mr. Driller
Parasite Eve
Ridge Racer Type 4
SaGa Frontier
Super Puzzle Fighter IIX
Tekken 3
Toshinden (aka "Battle Arena Toshinden")
Wild Arms
XI [sái] (aka "Devil Dice")
What do you think of the game roster? Will you be picking up a Playstation Classic for Christmas?
[Source: Ars Technica, Playstation Lifestyle]