As I slowly get back into the swing of things, broadening my anime horizons, there is one anime series that I really need to watch more of once I catch up on a few other shows. JoJo's Bizarre Adventure is one series that people would be shocked to find that I haven't immersed myself in by now. One scene has given me more reason to include it on my immediate watch list.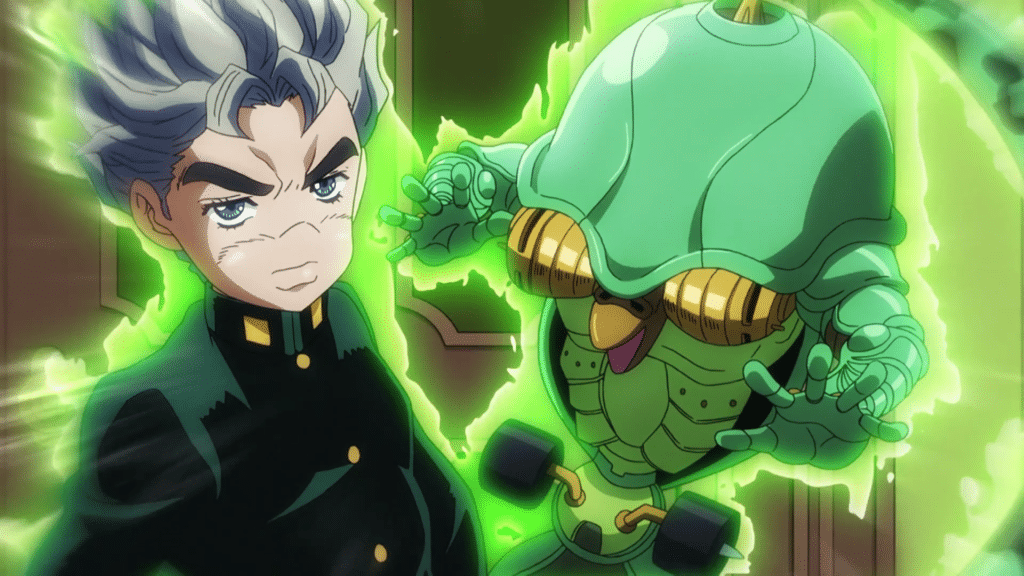 One day, my friend whom I will call by DJ Panda, and myself, had an impromptu anime viewing session, which included Jojo's Bizarre Adventure. Although she's way ahead of me in the few "parts" of the anime that are available. The manga, which was created by Araki Hirohiko and has been running in Weekly Shounen Jump since 1987, has a total of eight parts–and counting. For the anime, there are currently five parts, with one of them we watched being Part 4, known as "Diamond is Unbreakable", with episode 29 which included this scene involving Koichi and his stand, "Echos".
You could said this scene alone, and coming from someone who is watching it out of order, is the example of just how bizarre this show is.