It's been a while since we've looked at the seasonal anime offerings. The mood lately is to just watch everything that's out there, whether it's from last season to several years ago. But now that craziness of Summer is behind us, let's chill and check out several of the anticipated TV anime shows from the the 2021 Fall Anime Lineup!
JoJo's Bizarre Adventure: Stone Ocean
Services: Netflix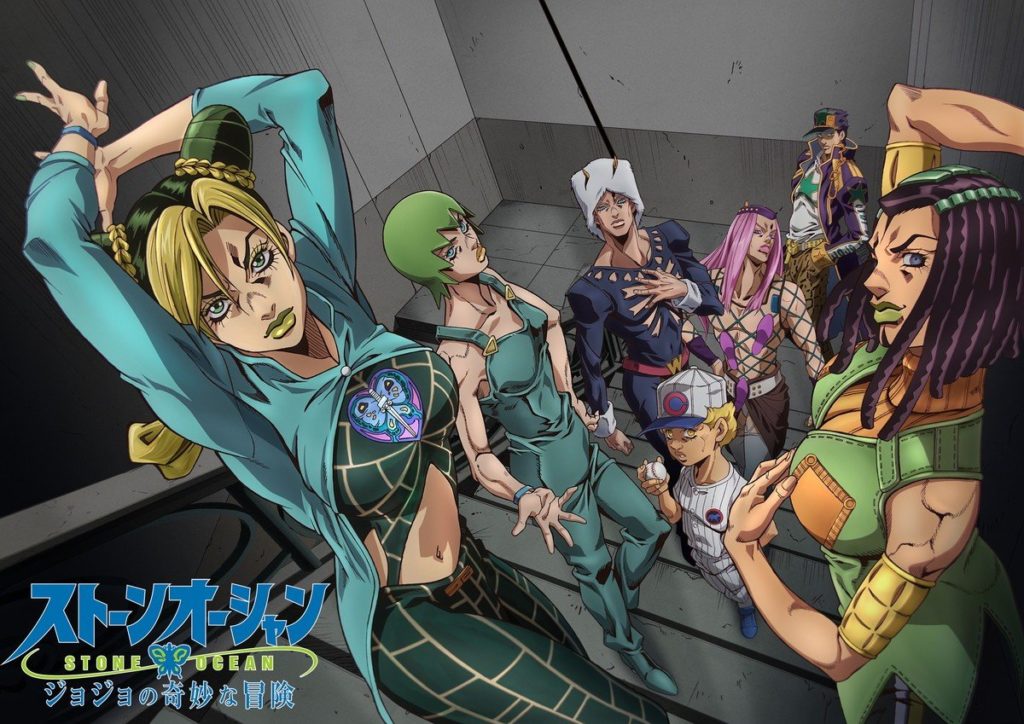 In Florida, 2011, Jolyne Kuujou sits in a jail cell like her father Joutarou once did; yet this situation is not of her own choice. Framed for a crime she didn't commit, and manipulated into serving a longer sentence, Jolyne is ready to resign to a dire fate as a prisoner of Green Dolphin Street Jail.
The sixth installment of the long running franchise is on the way, and Netflix is coming in clutch! It's schedule to drop in December 2021, a month before airing in Japan. (Also discussed in Episode 21 of the Centaku Media Journal.)
Komi Can't Communicate
Services: TBD
Timid Tadano is a total wallflower, and that's just the way he likes it. But all that changes when he finds himself alone in a classroom on the first day of high school with the legendary Komi. He quickly realizes she isn't aloof—she's just super awkward. Now he's made it his mission to help her on her quest to make 100 friends!
Platinum End
Services: Crunchyroll
As his classmates celebrate their middle school graduation, troubled Mirai is mired in darkness. But his battle is just beginning when he receives some salvation from above in the form of an angel. Now Mirai is pitted against 12 other chosen humans in a battle in which the winner becomes the next god of the world.
If you're thinking this looks and sounds a lot like Death Note, it IS actually from the creative minds behind the beloved Death Note series, Tsugumi Ooba (story) and Takeshi Obata (character designer). The manga originally ran from November 2015 and concluded as recently as January 2021.
Blue Period
Services: TBD
The studious Yatora leaves a dry life of study and good manners behind for a new passion: painting. But untethering yourself from all your past expectations is dangerous as well as thrilling…
Visual Prison
Services: Crunchyroll | Hulu | VRV
[…] Vampires perform visual kei music and gather together in Harajuku in an event known as "Visual Prison" under a red moon once a year, performing visual kei songs to entrance an audience and offer the best song to the red moon above.
What do you think of the Fall 2021 lineup? Check out AniChart for a list of upcoming and past seasonal shows. Be sure to support your favorite shows on a streaming platform such as Funimation, HIDIVE, Crunchyroll, and VRV to keep the industry alive!