This episode marks the end of Season 2 of the Centaku Media Journal! We discuss the upcoming film adaptation of the manga-tized version of Mobile Suit Gundam's "lost episode", Persona 5 and the results of the fifth anniversary character poll, and the excitement surrounding the annual Tokyo Game Show!
Thank you for your patience and continued support! The Journal will return in January 2022! Be sure to follow us on social media to keep up with new posts from our blog and special edition podcast episodes until our return. See you next year!
Listen to the Centaku Media Podcast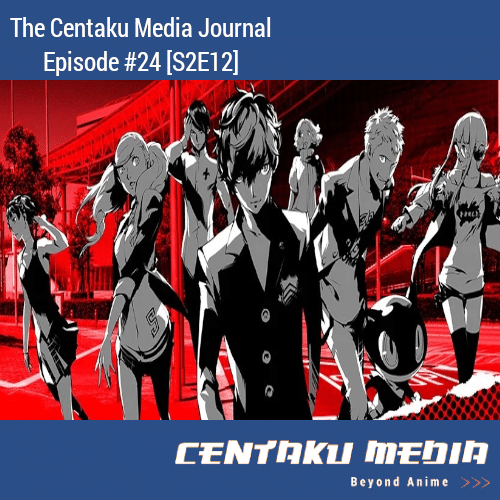 ---
Centaku Media Journal: Episode #24 News & Show Notes
Anime News
Gaming News
5-Minute Review: Persona 5: Begins at the 40:40 mark
Entertainment & Interest News
---
Production Notes: The audio is a little off in second half of gaming news as I apparently had my mic a little too far away. Sorry about that!
Mentioned in this Episode
Links:
Recommended Viewing:
Hero Hei: Persona 5 is Problematic
Follow @CentakuMedia on Social Media: