In this episode: A Kickstarter campaign for an old school Crunchyroll-inspired anime streaming server is suspended after criticism from members of the anime industries at home and abroad accuses the concept "a scam", latest details for Final Fantasy XIV's upcoming "Endwalker" expansion pack, and a member of an idol group resigns after concerns of gross fans.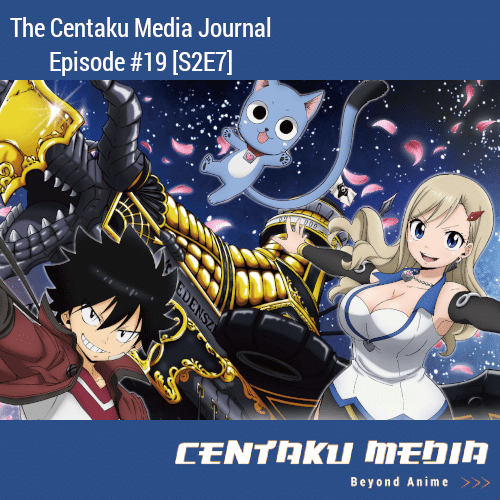 Listen to the Centaku Media Podcast
Anime and More News & Show Notes
Anime News
Gaming News
Entertainment & Interest News
In Memoriam
Mentioned in this Episode:
Videos
Final Fantasy XIV: Endwalker Benchmark Trailer
Edens Zero 2nd Opening: Forever (performed by L'arc~en~Ciel)
Recommended Reading
Review, Discuss, Donate!
Review the Centaku Media Podcast!
Centaku Media Podcast is now listed on Podchaser! If you enjoy the show, be sure to leave us a review! If you haven't heard the show yet, you can through the Podchaser page! https://www.podchaser.com/podcasts/centaku-media-anime-otaku-inte-1965353
Have questions?
Ask your question via the Contact form on the Centaku Media website, with the category "Podcast: Episode Questions" and it will be answered directly, as well in a form of a post and/or future episode!
Join the Discord!
Join the official Discord server for Centaku Media via the Disboard.org invite! Share this link with others interested in joining the conversation! https://disboard.org/server/376471999473778688
Donate!
If you enjoyed my efforts of providing unique content through the outlets where Centaku Media is available, consider buying me a Ko-fi: https://ko-fi.com/CentakuMedia
Follow @CentakuMedia on Social Media: