If you are into J-Pop, including K-Pop, then you may be wondering why you don't see enough content outside of Japan of your favorite artists without having to go to great lengths to obtain the latest release. It might be due to a generational issue of complicated, and possibly financial, reasons. I was originally going to just Tweet about this, but this needs more than 280 characters. So I am going to just write about this in a form of a blog post. It's about the reasons why K-Pop is as global as it is, with even a handful of male J-Pop bands embracing the style of K-Pop. And it all falls back to an interest in music from another country that is right across from South Korea.
Please, keep in mind that this is not a post to show which country is superior to the other, but rather to show a huge marketing opportunity that remains to be realized when BTS is taking over the world.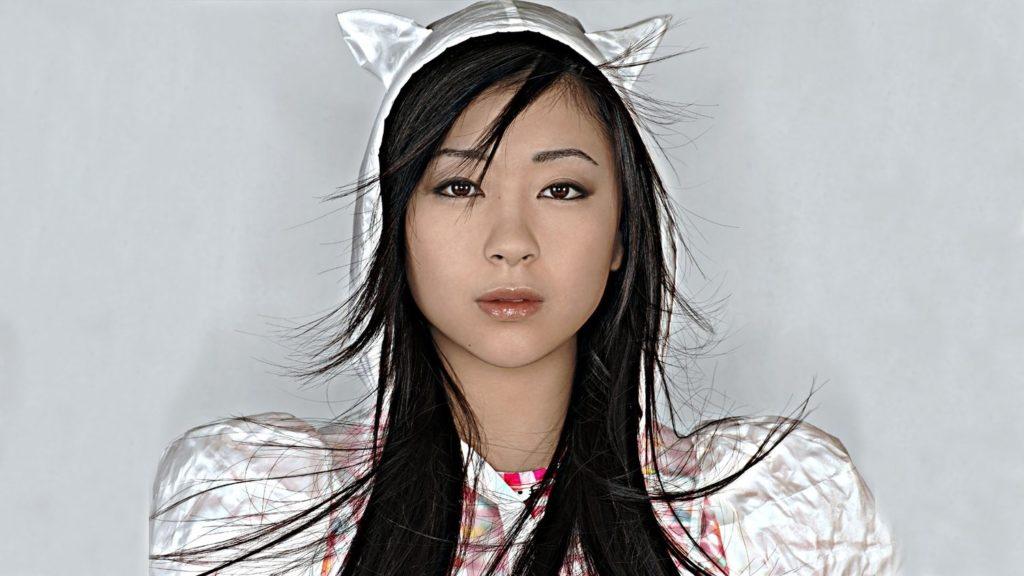 The writing of this post began when I got fed up with having to find J-Pop music videos on YouTube, is only limited to live performances when, once upon a time, a full MV was available, and originally appeared on YouTube. However, it was an unauthorized upload, and all traces of the MV no longer exist on the site. But even official YouTube channels of the label of the artist, or even a singer or band's very own YouTube channel either do not have the MV, the live performance, a short version, or not at all, especially if it's an older MV.
So I did a simple Google search of "where can I watch J-Pop music videos", and found a website called GYAO, hosted by Yahoo Japan.
I'm thinking that I found something unheard of to the masses and I'm grinning to myself, ear to ear. While this was one of those moments when I'm about to head to work, I keep the website in mind for when I get back home. So when that happens, I go to the GYAO website and just looked for something that catches my eye, so I don't get my hopes up. I find the Pick Up Artist section on the site and choose HY's latest PV for "no rain no rainbow".
But, there is a problem: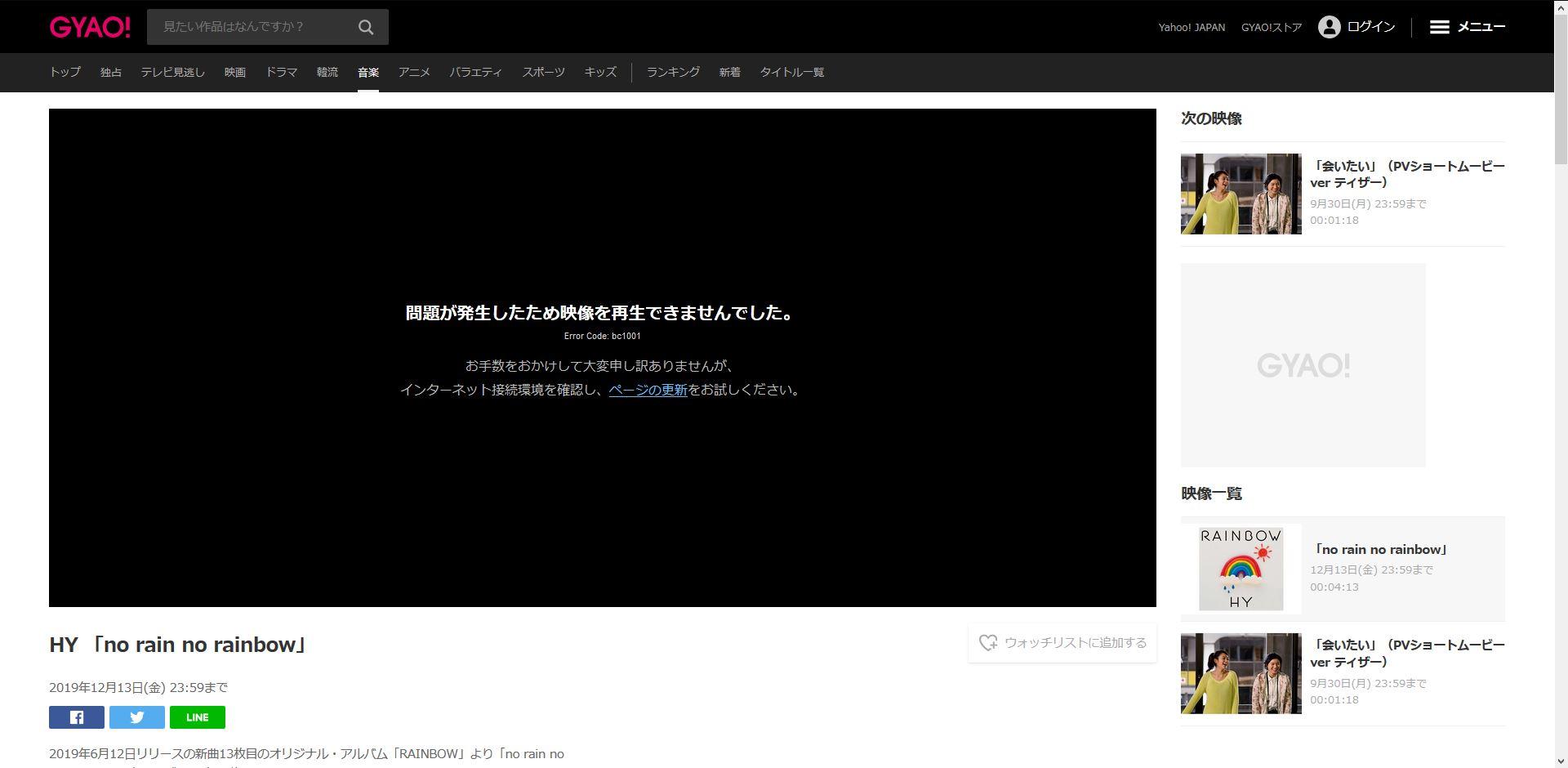 With my limited Japanese, I copy and paste the text to Google Translate to see what the heck it exactly says. However, I imagine it says something along the lines of "you cannot view this in your country."
The last part of it says "Please check your internet connection." What's funny is that I had ISP issues the day before I found out about this site, so I thought it was from pre-existing issues I had that week that interrupted my livestream. Nope. I was able to browse and stream a video from YouTube soon after, so I accepted defeat.

That means I have to use a Japanese IP address to even watch a J-Pop outside video on GYAO. Of course, it can be done by using a VPN. Maybe. But we shouldn't have to do that.
Meanwhile, on the popular South Korean music portal, Melon, I check out the Music Video page for TVXQ, just to see how accessible their MVs are. With or without logging in, you can watch the first minute of the MV for Champagne on your own, unfiltered IP address. This is compared to not being able to watch a K-Pop MV on GYAO. At All.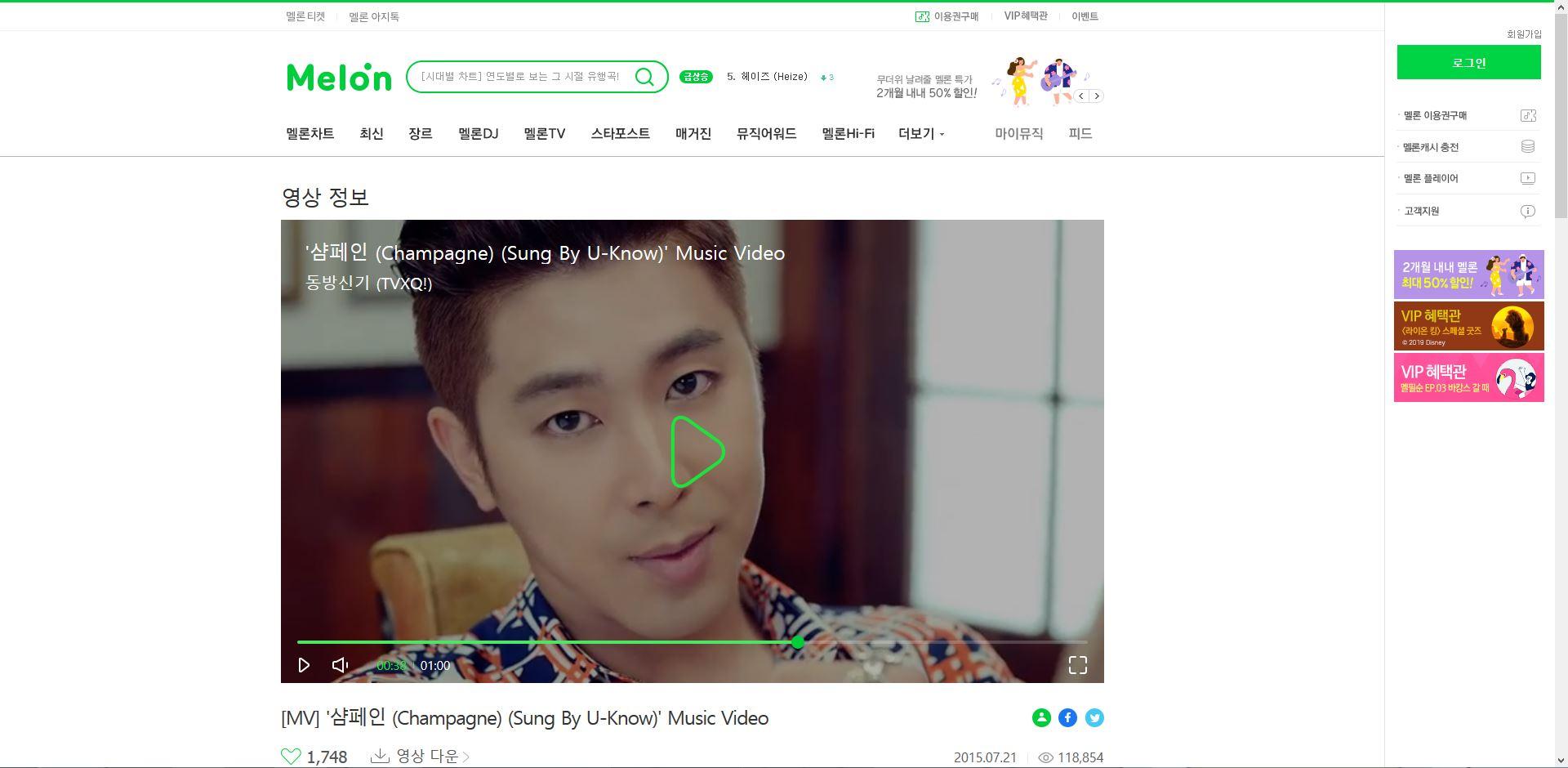 Most of this is understandable from a legal point of view, but when you think of how freely you can access music from South Korea compared to Japan, and even outside of Asia, it's pretty disappointing. Some of the reasons why Japanese music is not widely available for listening digitally, even on Japan-only streaming and download sites, is because some executives from the leading Japanese record labels don't see the point of distributing digitally. And for some labels, it also includes a measure to "protect" their artists when it comes to J-Pop idol groups. Case in point: Johnny's & Associates.
It was not until 2012 that Sony Music Japan refused to include its catalog on iTunes Japan, although it is not directly through Sony as announced at the time. But it seems that, even in 2019, there are many companies that have yet to embrace the move to digital, despite the desire from consumers to own a physical copy of the album in the form of a CD, as pointed out in an article from INC from 2015.
It seems that the best way to explain this situation is that the Japanese recording industry operates differently from the US recording industry, where the Japanese record labels are under "layers" of licensors, while in the US it's by one label, and it's up to the individual artist if they want their catalog available digitally at all. And it seems that the Korean music industry embraces the American way of operations.
When you think about it, the price of a new album from Japan costs about $35 USD, whereas a new album purchased in the US is around $13, and it fluctuates between $15 to $25 for a Korean album, depending on the artist–and in most cases, packaging. For example: take BTS' "Persona" album, which can be purchased for about $23 in the store–which is worth the price considering the contents of the album itself that's not a limited or collectors edition format.
As crazy as it sounds, paying more than $30 for a 12-track CD in just a jewel case from Japan is normal, and has been for a long time. And the Korean economy is so much better than in Japan and the US. Economic differences might not pay a part of it, but you cannot help but this is the case as to why Japanese labels limit what's available physically.
Well, in the meantime, the only way I'll get what I want is through iTunes Japan* and buying the physical CD from CDJapan. Maybe someday, Japanese record labels will realize that their music is greatly appreciated just as much as Korean music is, and make it available–perhaps through financial comprises that is hopefully not too much–to the masses.
*Author's Note: I wrote this back in late Spring 2019 and I finally get to publish it before the end of the year. In the time since I notice that iTunes Japan raised their prices for individual downloads of popular songs from 250 to 255 yen. This is slightly annoying considering those who use iTunes Japan Gift Cards try to buy an even amount of songs to not leave change, but I guess it is what it is…