In this episode, Sanjo-chan talks about the story of Dragon Ball Super so far, which includes the current Galactic Patrol Prisoner arc in the monthly manga series, including June's Chapter 61. If you're waiting for more Super after watching the conclusion of the Tournament of Power arc of the anime, or reluctant of the modern installment of the Dragon Ball franchise as a whole, then you will want to give this a listen!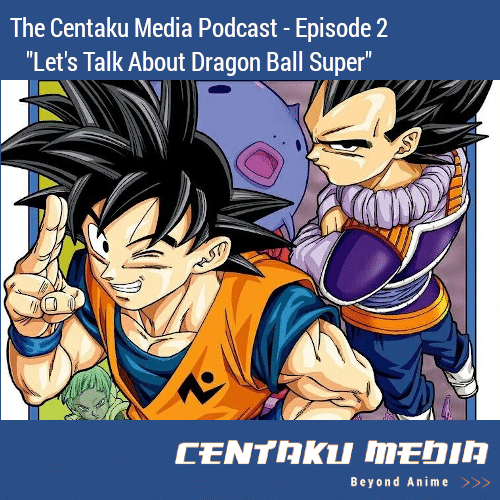 Show Notes
Error Corrections
In the Copy-Vegeta arc, it is "Superhuman Water" that is consumed, not fruit, that grants the user the special ability.
The Dragon Ball Super anime ends at Episode 131, not 121 as mentioned in the episode.
References
Where to Watch & Read Dragon Ball Super
Centaku Media on Social Media
Twitter: http://twitter.com/CentakuMedia
Instagram: http://instagram.com/CentakuMedia
Facebook: http://facebook.com/CentakuMedia
Twitch: http://twitch.tv/centakuchan
YouTube: http://youtube.com/centakuchan