Welcome to Centaku News Briefs! Your weekly issue of the latest news happening in the anime, gaming, cosplay, and other communities of Otaku interests! To kick of the first issue, we're covering the new Boku no Academia movie, the upcoming Dragon Ball Super movie, and a collaboration with Utada Hikaru and Skrillex!
My Hero Academia: Two Heroes Tops NA Box Office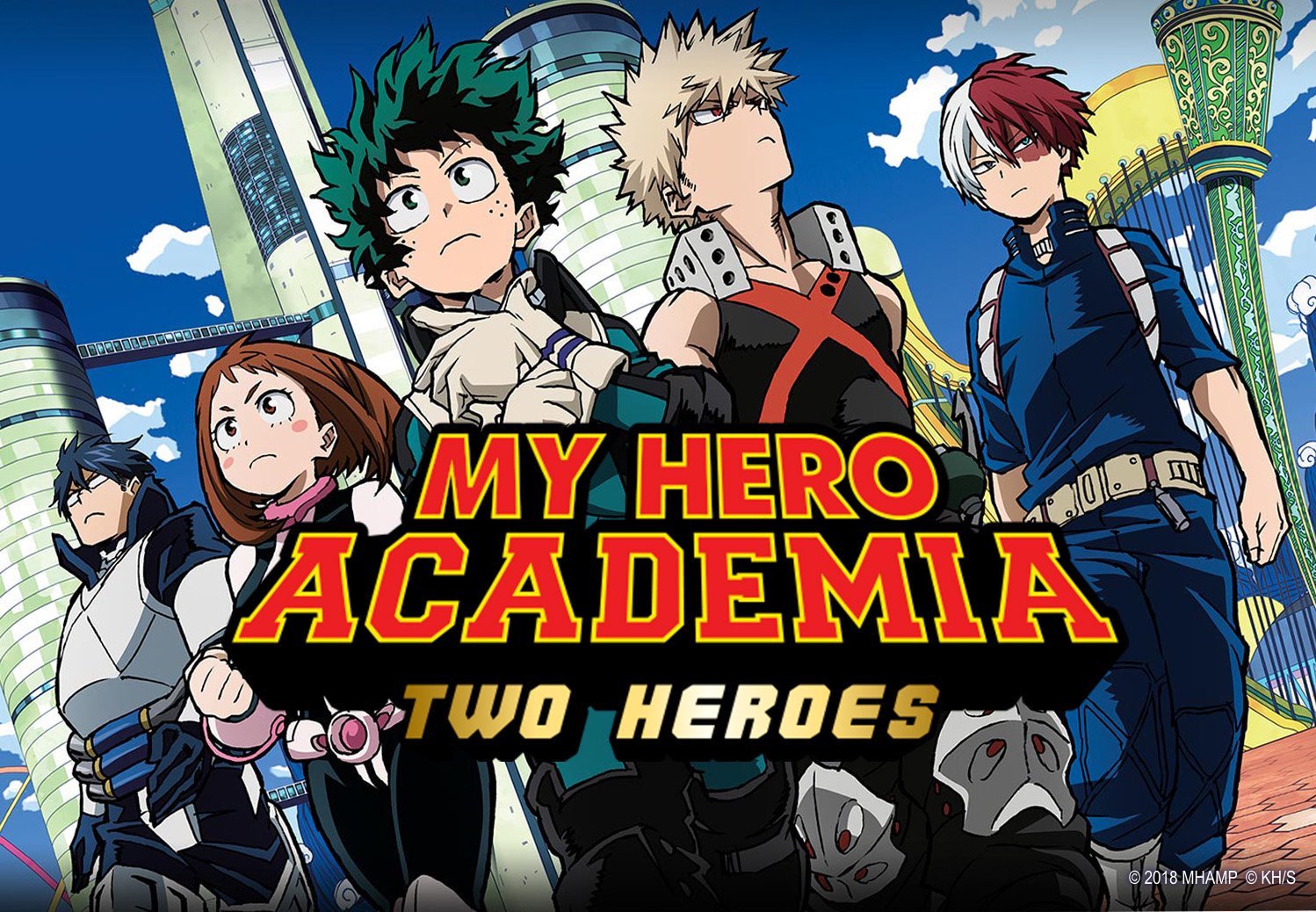 The latest My Hero Academia movie, Two Heroes, recently became FUNimation's Top 3 Box Office hits, sitting under Your Name. and Dragon Ball Z: Resurrection "F".
https://twitter.com/Nitomatta/status/1045842303779201025
On top of that, MHA: Two Heroes made it onto the Top 5 North American films on Wednesday, topping The Predator and Nun on despite the limited run. Have you seen it yet? What do you think about it? If you have yet to see it, FUNimation is adding more screens!
[Source(s): Comic Book, @Nitomatta]
#GETHYPE for Dragon Ball Super: Broly!
I've been very quiet on the Dragon Ball front when it comes to news like this… the fact there is another Dragon Ball movie upon us! To break the silence, here is something to talk about! Todd Blankenship of Kanzenshuu posted on his Twitter page about what to expect of the new Dragon Ball Super: Broly movie, translated from the official movie page:
Crying? The first half hour?! I don't think I'm ready for that! Especially since this movie promises to shed some light of the Saiyan culture on Planet Vegeta. Be sure to read the rest of the tweet for more page translations with the production staff! Check out the English dub trailer below!
Skrillex and Utada Hikaru Collaborate on New Kingdom Hearts Theme
Did you know that the release of Kingdom Hearts III is around the corner?! It is! With a release date of January 29th, 2019 for North American release. With that said, Utada Hikaru is returning as the main contributing theme vocalist–with Skrillex, a long time fan of the Kingdom Hearts series, as a special guest!
[Source: Anime News Network]
SECHSKIES: 4 Member Group?
Veteran K-Pop group SECHSKIES have returned to the music scene after 15 years of absence back in 2016 with a remake album, and an eventual new album under YG Entertainment. However, the group is facing some struggles with the recent news of member Kang Seung Hoon's troubles with the law.
It was reported on allkpop of the possibility of SECHSKIES moving on as a 4 member group (former member Ko Ji Yong has not participated in modern promotions due to his status and commitment as a business owner). Kang Seung Hoon was noticeably absent from their recent concert–and with the concerning comments pouring in from fans, It is likely that Kang Seung Hoon will be removed from the group, to prevent the name of SECHSKIES from going under.
Check out their remake of the hit song "Couple" from their Re-Album release:
MAITRO Working on Dragon Ball Wave III Album
WTF is Dragon Ball Wave? It's the best thing you're missing out on, especially if you're a Dragon Ball AND Vaporwave fan! Dragon Ball Wave is a series from MAITRO that takes tracks following the Vaporwave formula, and turn into an A E S T H E T I C track for every moment of the series, from characters to location.
According to the attached playlist, Dragon Ball Wave III is due out on October 21st. If that's the case, I plan on supporting the album on release day! Check out the playlist below of the upcoming album, and check out MAITRO's Bandcamp page for his previous Dragon Ball Wave albums, and his other projects!
I recommend listening to SAIYAN PRINCE ベジータ (ft. DUCAT) (duh!), Mount Paozu パオズ山, and BULMA II What are your favorite tracks?