September 29th marks the 11th anniversary (or #Twitterversary) since I registered an account on Twitter. And the timing is perfect as I finally got the nerves to return to the microblogging platform and clear nearly 400 Twitter accounts from my feed.
Well, not EVERYONE. Just the ones who betrayed me. 😀
Not really. 😀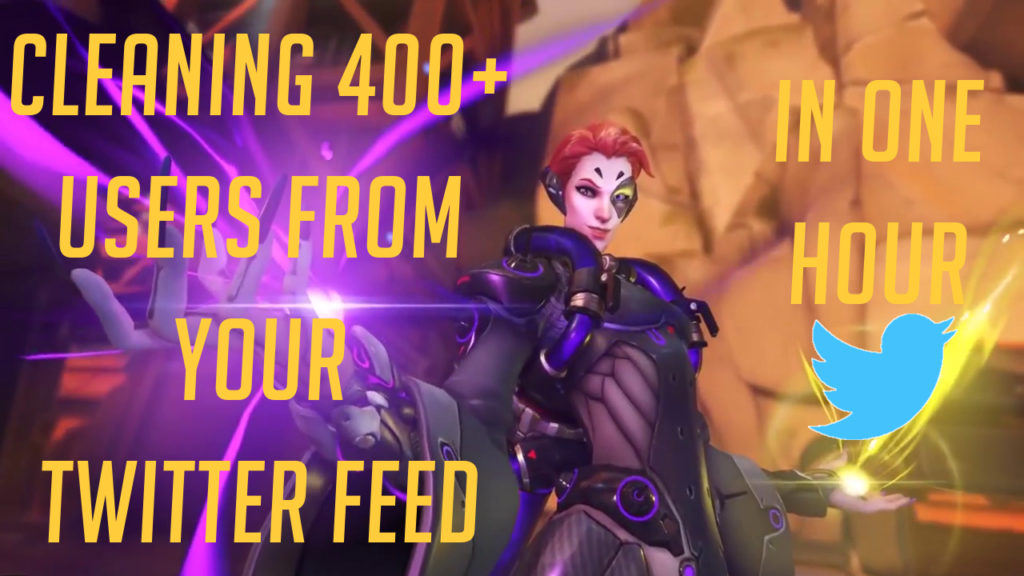 After having a Twitter account for 11 years, and neglecting it for 6, I have decided to have a heartbreak road trip and unfollowed the people who are either no longer following back or no longer of use, for a fresh start. I originally started the unfollow process on August 20th with very close to 400 followers; for an example, 388 is what I remembered as I used various apps with ridiculous limitations, until I found what worked for a reasonable fee.
I Googled "mass unfollowing Twitter followers" and found tools that promised what I was looking for. But, there was a problem: the tools either had ridiculous limitations, or to lift the limitations, the service asked for too much for a subscription fee for something that was only going to take less than 45 minutes at best.
For this occasion, I made a video explaining how I felt to be finally able to breathe again after neglecting my account for so long, as well as the practice of "churning" Twitter followers. (As read below.)
Resources:
iUnfollow: iunfollow.com
CrowdFire: crowdfireapp.com
(Note: this is not a paid or sponsored review. I am sharing useful resources with others with similar goals.)
Follow, Like, and Subscribe to Centaku Media!
Twitter: @CentakuMedia
Facebook: facebook.com/centakumedia
Instagram: instagram.com/centakuchan
Twitch: twitch.tv/centakuchan
Follow Sanjo-chan
Twitter: @sanjo_chan
PSN: sanjo17
Bonus: My Twitter Experience (First Active Year)
The following post was written on April 27th, 2009, as the best year since I created the Twitter account. The original post had typos I didn't realize were there, and there were also links to related articles, but they no longer exist. Time flies so fast…
It's been a year since I encouraged readers to follow me on Twitter. If anyone still doesn't know how Twitter works (after all the publicity), it is a micro-blogging service where people can micro-blog about their daily routines as they would in a LiveJournal. But you don't have to actually answer "What are you doing?". The actual concept of Twitter is to be creative and talk to your followers using the "@" symbol next to their name (e.g.: @sanjo_chan).

Once you get into the hang of Twitter, there are several things to be aware of, such as spammers, and Twitterers who cheat the system to inflate their follower count, usually to promote their service. The cheats can follow you at first… but if you follow them back, they can unfollow you within 24 hours after returning the favor (or just follow you and unfollow in the same moment). I had a follower who kept following me every couple of days just so they can grab my attention–which lead me to using the Block option. It's a really dirty trick.

I've also found Twitterers who seem cool enough to follow back—only later end up getting dumped after reading disturbing "tweets" (Twitter posts) about political leaders or just about other Twitterers they don't like. It's because of this that I've decided to keep a close eye of who I follow. Sorry, "social network internet marketing gurus". (Although, I will make an exception of serious "gurus" who use Twitter in moderation).

I have found a lot of useful Twitter tools to keep up on my Twittering, even a Greasemonkey (Firefox Browser Only) script like the follower tool that tells you whether or not if the person is following you by visiting their page without having to browse through the Followers page (this really helps when you get Followers who "tap on your shoulder"—as mentioned above). And if you don't like the basic Web interface, there's TwitterFox (Firefox Extension), Thwirl and TweetDeck. I love TweetDeck as it lets your organize the people you follow into groups, so you can have many followers as your please.