Welcome to the Issue 2 of the News Briefs! This week we have the new Dragon Ball Super movie trailer, NCT 127's MV teaser, and a "What-If" opening theme of a beloved Blizzard game.
Second Dragon Ball Super: Broly Movie Trailer
The latest trailer for the upcoming Dragon Ball Super movie featuring Broly was released this past Thursday, just in time for New York Comic Con. The trailer features the three Saiyans, Goku, Vegeta, and Broly, in their youth before the events of Bardock: The Father of Goku.
Speaking of Bardock, FUNimation and Fathom Events is promoting a limited run of the special, as well as Fusion Reborn in the US as a double feature in preparation of the national release in January. Check to see if it's playing in a theatre near you!
First Teaser for NCT 127's "Regular" MV Released
SMTOWN's YouTube page uploaded the first teaser for the "Regular" music video from NCT 127's first upcoming studio album, Regular-Irregular:
In addition to the 25 second teaser, there are also two other teasers release this past week, titled "Regular Dream" and "Irregular Office", respectfully:
This looks to be an exciting album from the NCT subunit! Even more so as the group is currently in the US appearing of several talk shows and on Mickey's 90th Spectacular! Who's excited? If you're new to NCT 127, check out their title song from their debut mini album, "Fire Truck (소방차)":
No SMAP for You!
Back in August, Anime News Network ran a report of an overseas fan of the recently disbanded, long running Japanese male group, SMAP, who ordered a digital issue of the female-centric magazine, anan, featuring former member Takuya Kimura. According to the article, the fan ordered the issue in hopes of having an immediate copy for an affordable price, as opposed to ordering a physical copy, and having to wait weeks for it to arrive, on top of spending more for overseas shipping.
Upon reading the copy, the fan was in for a rude awakening, when it was discovered that the spread that features Kimura were all blank pages! The reason why there were blank pages in the digital issue is because SMAP's record label, Johnny & Associates, has a policy that prohibits inclusion of online still media of its artists.
Maybe there is a reason why such a rule is in place, which points the the supposed toxic fans of the agency's top groups, such as Arashi and KAT-TUN. Case in point: this JapanToday article via this Twitter post:
Mobile Suit Gundam Unicorn on Netflix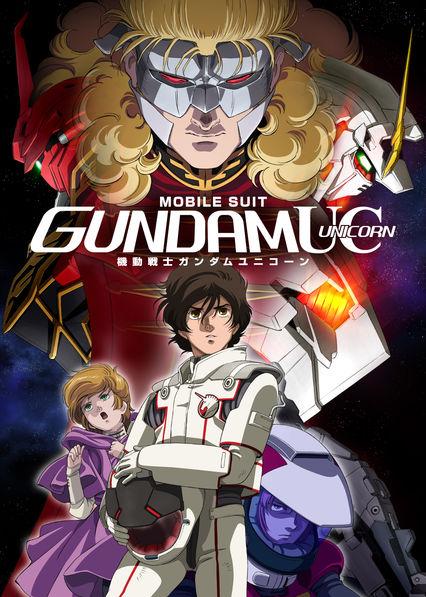 For those who have yet to watch the OVA or the episodic version of Gundam Unicorn, Re:0096, you can now watch the OVA on Netflix! Gundam Unicorn is the first Gundam series to appear on Netflix, and it's hopefully a sign for more to come!
[Source: Netflix, ComicBook.com]
Social Finds: What If Overwatch Was an Anime Series?
I have to admit, I've enjoyed Overwatch more than I have Gundam. ("Love, D.Va!") But seriously, this "What-If" Opening Theme by ZILYStuff is the best thing I've ever watched, and I must share it with everyone. And I don't know why, but it brings back memories of watching Bleach. I guess it's because there are soooo many characters…
Speaking of Blizzard, there's also the "Melancholy of Starleague" fanmade opening that I posted ages ago.
Do you have anything to say about these? Feel free to leave a comment!