Overwatch is another beast I've taken interest in since I've been on a blogging hiatus, so some discussion is now expected on this blog. With that said, the latest Overwatch hero was recently announced at BlizzCon this past weekend.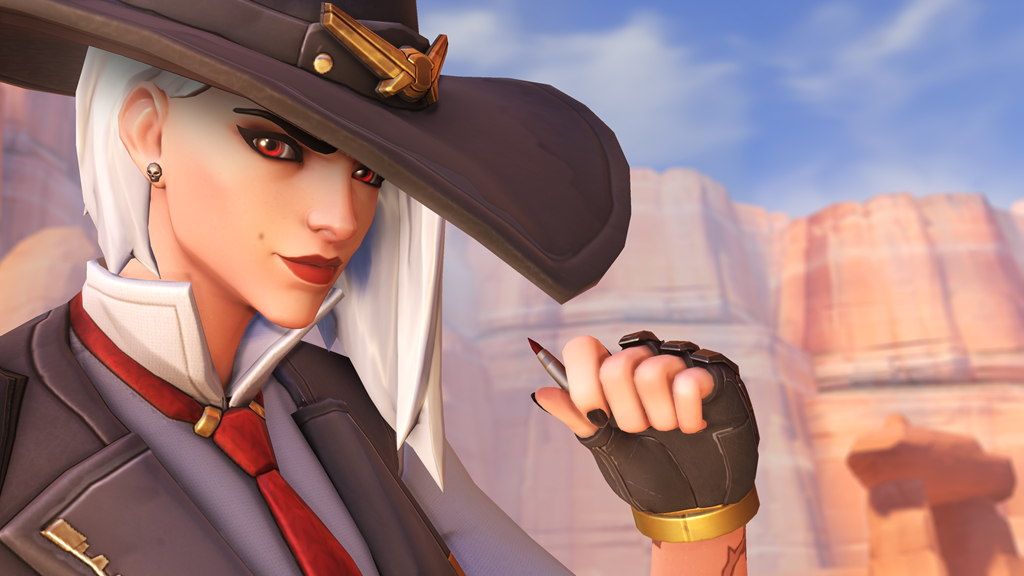 Ashe was announced at BlizzCon as the 29th playable hero character in Overwatch. She is the leader of The Deadlock Gang, and was previously allies with fellow hero, Jesse McCree. Ashe, full name Elizabeth Caledonia "Calamity" Ashe, is the daughter of a wealthy family, and she uses her upbringing to her advantage as an outlaw. She's accompanied by B.O.B., which stands for "Big Omnic Butler", who can be used during matches as a companion character.
Check out Ashe's Abilities Overview:
THE VIPER

Ashe's semi-automatic rifle fires quick shots, or she can aim down sights for a more damaging, precise shot.

COACH GUN

Ashe blasts enemies in front of her, knocking them away and propelling herself backward for added mobility.

DYNAMITE

Ashe throws an explosive that detonates after a short delay or immediately when shot. The explosion from Dynamite also lights enemies on fire, dealing damage over time.

B.O.B.

Ashe summons her trusted omnic sidekick, Bob, who charges forward and knocks enemies into the air, then lays down suppressing fire with his arm cannons.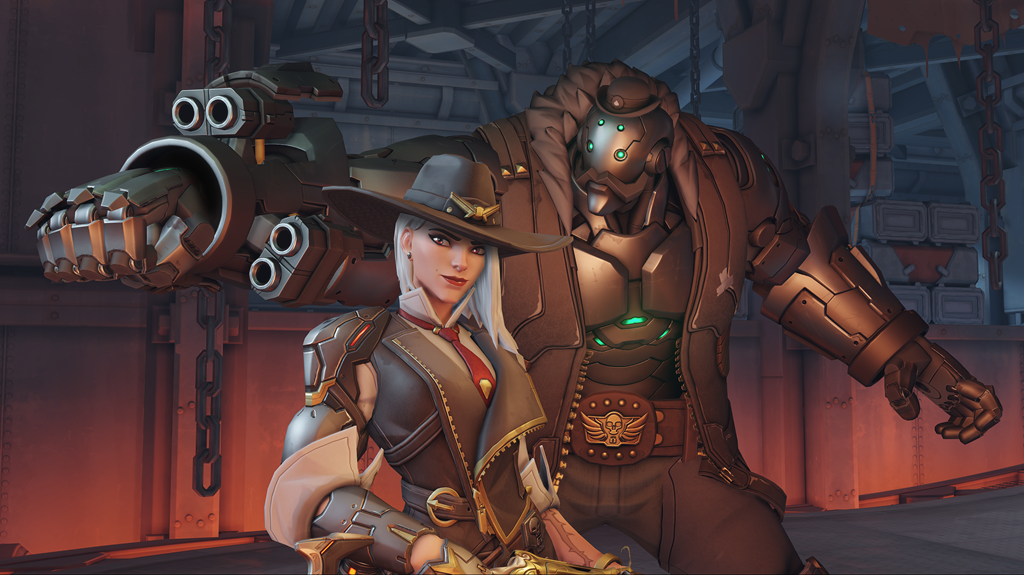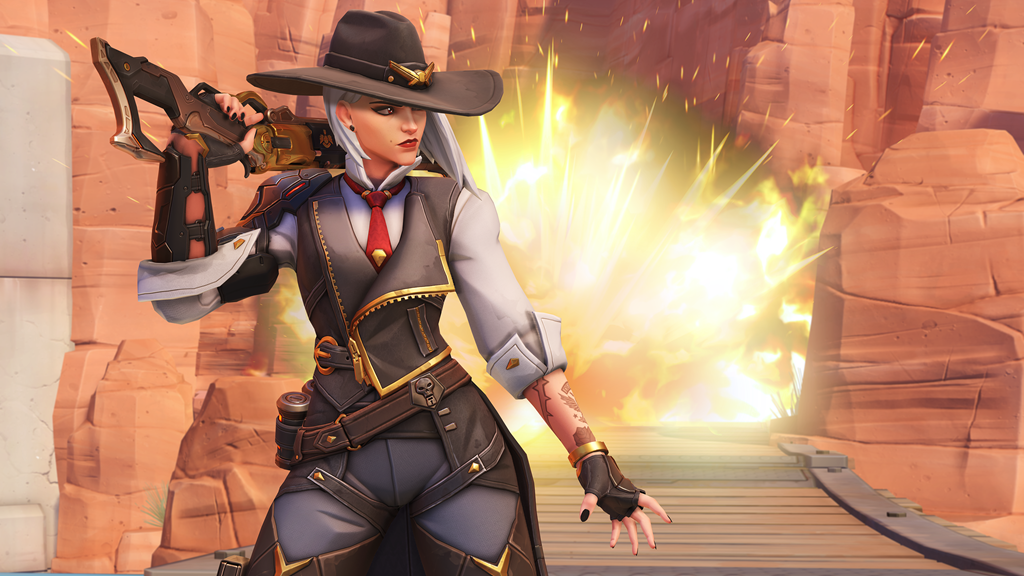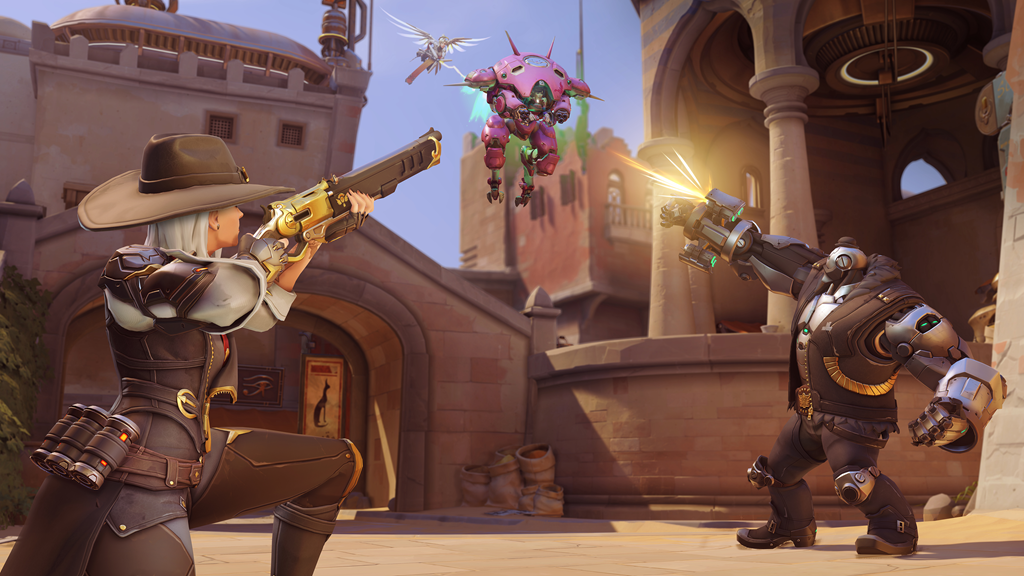 In addition to Ashe's reveal, Blizzard also uploaded a brand new animated story called "Reunion", which focuses on McCree, and his chance meeting with Ashe.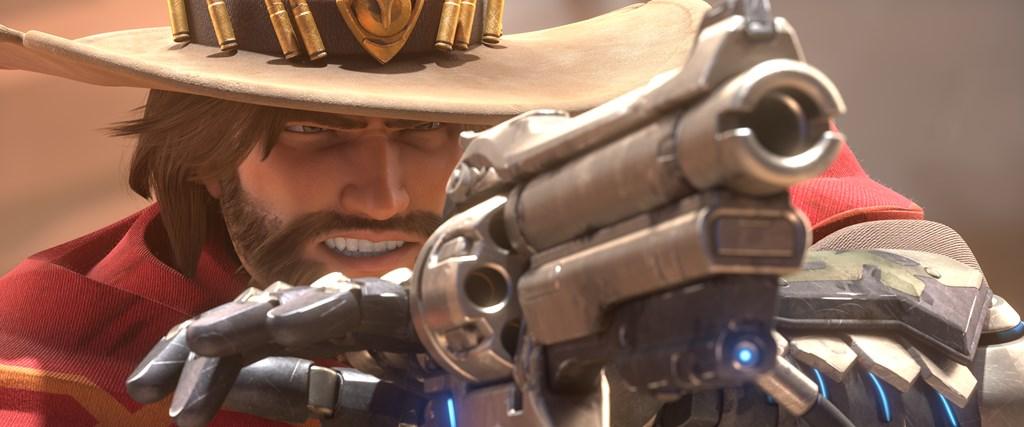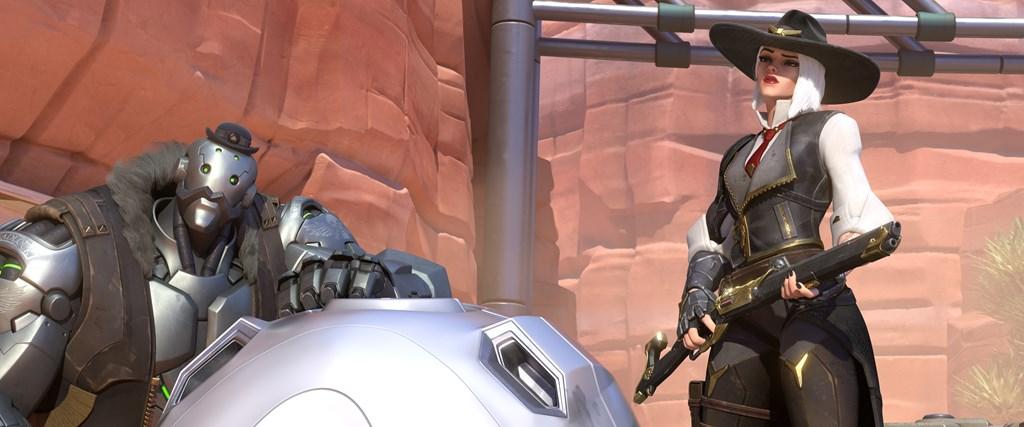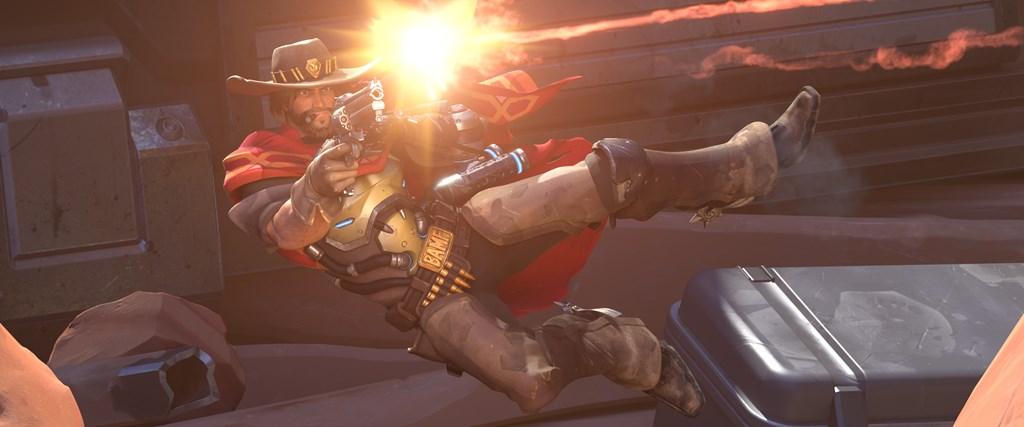 Watch Ashe's backstory trailer:
Check out Ashe's reveal trailer from BlizzCon:
Check out the Developer Update on Ashe on the official Overwatch YouTube channel:
She's currently available on the Public Test Region to try out before she's officially added to the lineup! What do you think of Ashe? Let us know in the comments!
Bonus: "Reunion" Animated Short
[Source: Blizzard Entertainment]