I want to talk about Chattanooga's newest multi-fandom convention, Metrotham Con, which will be returning for their second installment since the inaugural event in 2019. For those who have not been to a multi-fandom convention, it's exactly what it is: an event where every fandom is celebrated, whether it is anime, gaming, sci-fi, or horror, a convention like Metrotham Con has it all.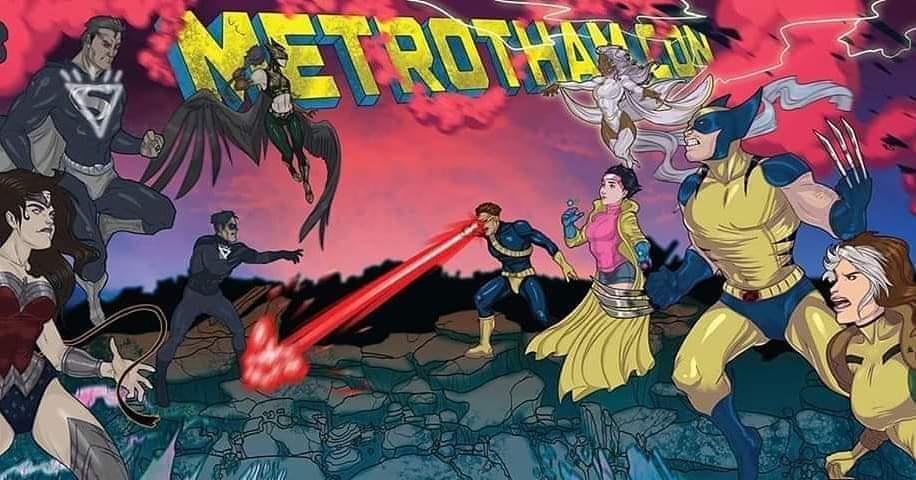 The second Metrotham Con event will be at the Chattanooga Convention Center. While the event was originally scheduled for May 1-3, 2020, it has been postponed to October 23-25, 2020, which fits perfectly with this year's theme. There are many guests lined up for the second Metrotham Con, especially in the realm of the Horror genre.
If you have attended only anime conventions, a multi-fandom convention has everything for those who enjoy other interests besides anime–in which is this blog's target audience! Just because it doesn't have anime in the title does not mean you should skip this event: it will make someone's day because there are others who love your interests just as much as you do, and will expose others who want to learn more about geeky interests!
Not only will you get to see what it's like outside the "norm" of anime conventions, there are events and guests to look forward to, especially those who are fans of Naruto, Sailor Moon, and Power Rangers! Those who are looking forward to the horror theme of the coming year's event, there is also a reunion of the cast of Halloween 5!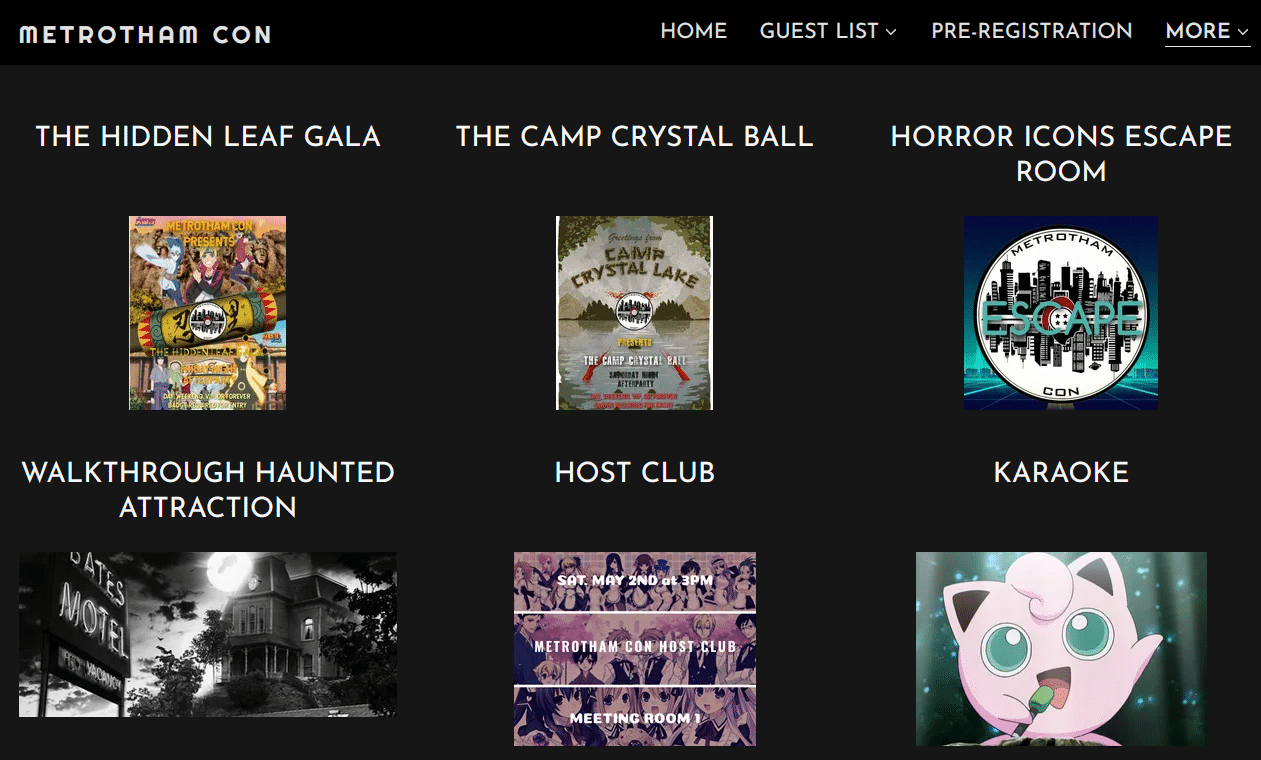 There is so much to do for everyone of all ages (in which those 12 years and under are free to attend), which includes a Haunted House attraction, the Horror Icons Escape Room, the Host Club Cafe–a different take on the traditional Maid and Butler Cafe–and The Hidden Leaf Gala and Camp Crystal Ball for those who enjoy formal events for attendees to do in the programming area.
For those who are looking to meet your favorite celebrities, here are some highlights of Metrotham Con's guests for their second year.
(Guests subject to change.)
Halloween 5 Cast Reunion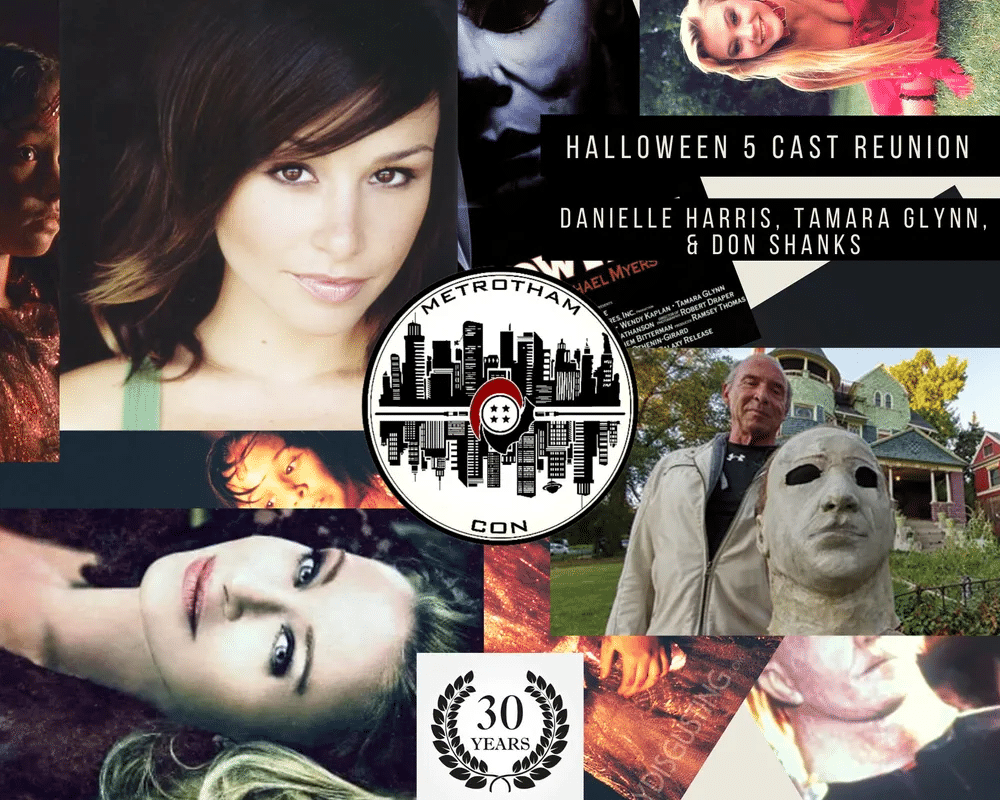 Danielle Harris
Danielle is an American film director, as well as an actress on screen and off as a voice actress.
Known as a scream queen in roles in the Halloween series, as well as the remake as Annie Brackett.
Tamara Glynn
Tamara, originally from Arkansas, was discovered and started acting as a teenager thanks to a LA-based talent agent. Her first role began with Halloween 5 as Samantha Thomas.
Notable TV credits include Knots Landing, Growing Pains, Miami Vice, Life on the Flipside, Brand New Life, and Nightmare on Elm Street (the series), Rags to Riches and many others.
Numerous feature film credits of Glynn's include Halloween 5, Terrifier 2, and Daddy and Them among many.
Don Shanks
American actor and stuntman Donald L. "Don" Shanks is known for his role as Michael Myers in the fifth installment of the Halloween franchise: The Revenge of Michael Myers.
If horror is not your cup of tea, there are a few industry guests in the anime industry that you may recognize from hit series in the past and present
Maile Flanagan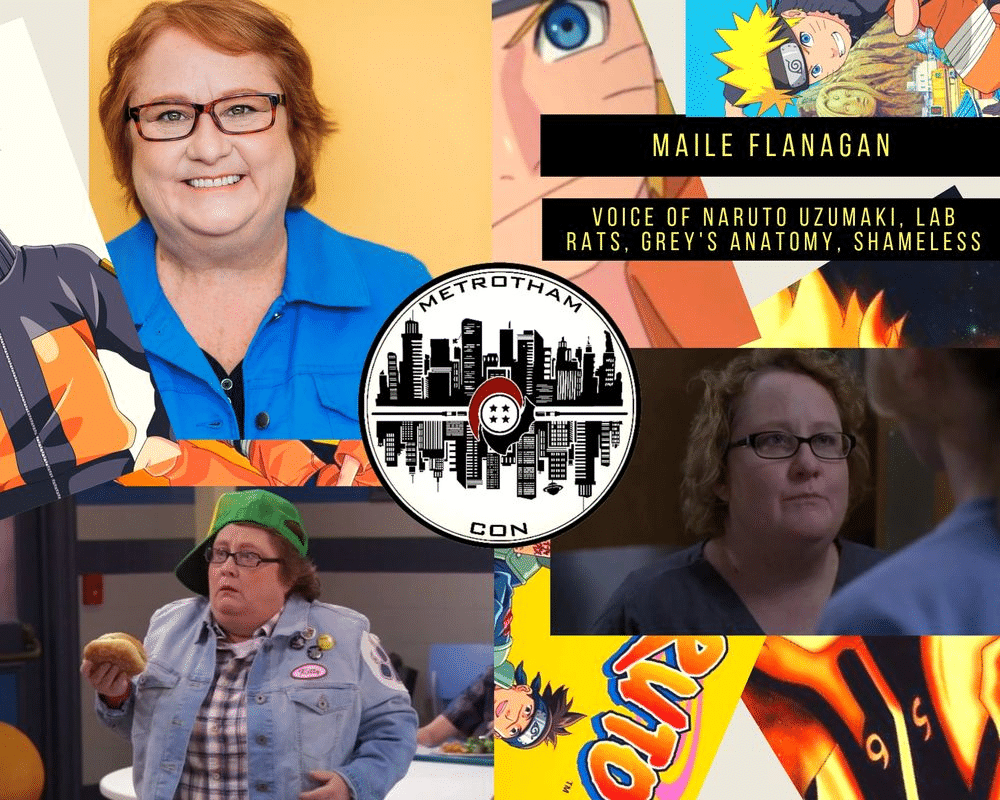 Maile Flanagan is known for her role as Naruto Uzumaki from the anime series "Naruto", as well as an Emmy award winning actress. She is also credited for live action TV roles such as Shameless and Grey's Anatomy, and has appeared in hundreds of TV commercials.
Amanda Miller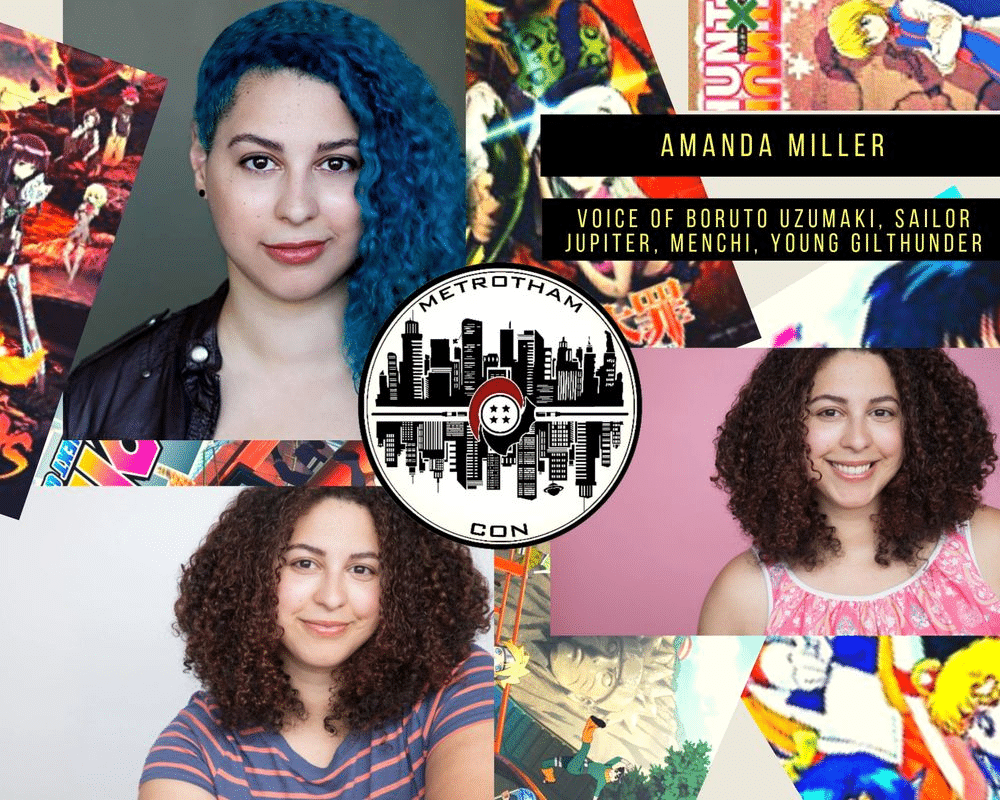 Amanda is currently the voice of Boruto, as well as Sailor Jupiter in the re-dub of Sailor Moon. She is also credited in other mediums including audiobooks and video games.
Karan Ashley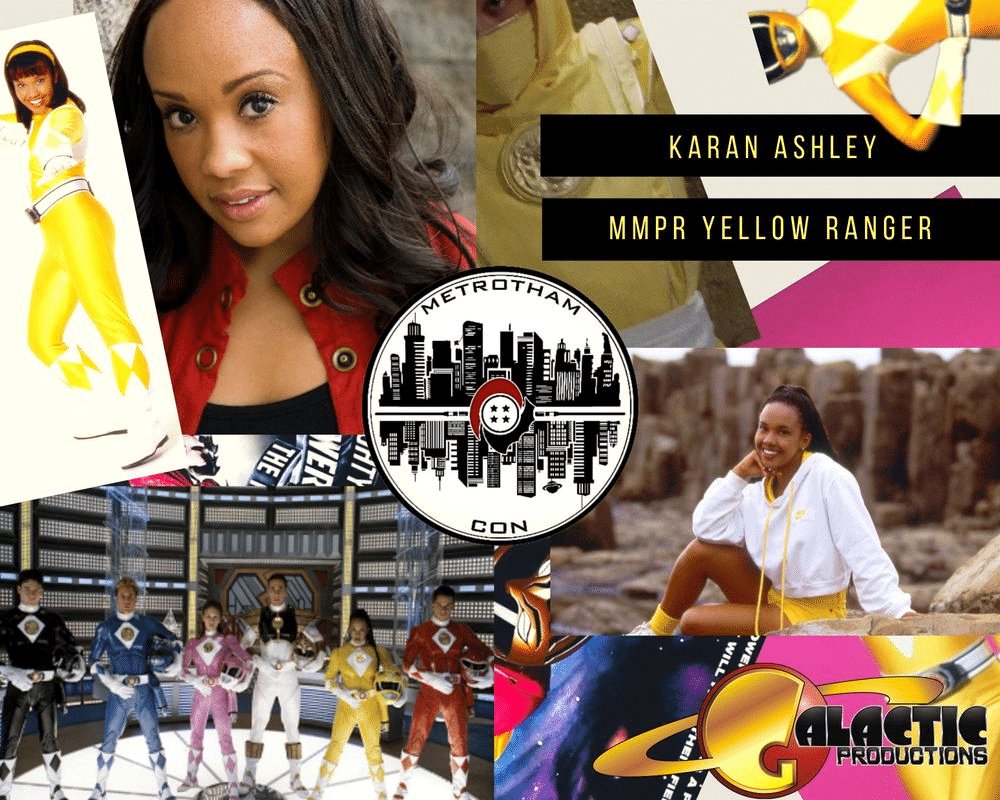 Karan Ashley was a former member of the girl group K.R.U.S.H., and she has made a career as an actress with her TV debut on Power Rangers in 1992 as the second Yellow Ranger, Aisha Campbell.
Johnny Yong Bosch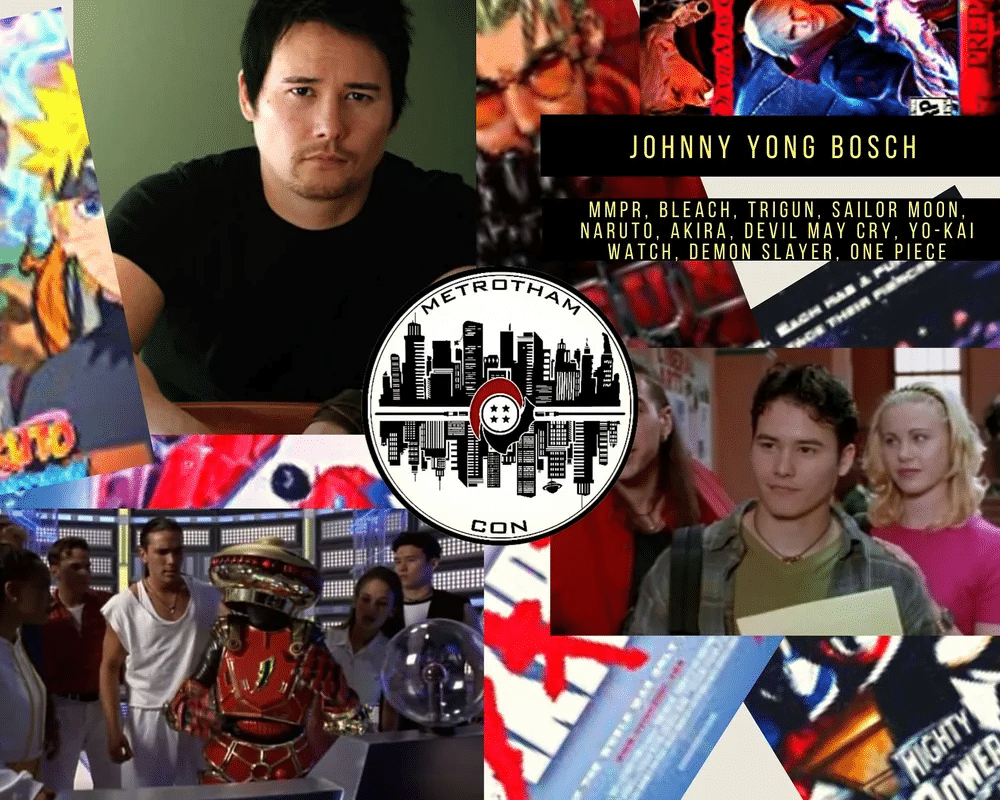 Johnny Yong Bosch made his debut as Adam Park, the second Black Ranger in Mighty Morphin' Power Rangers, using his experience as a martial artist to deliver the role. After concluding his role as Adam, he has moved on to other mediums that include voice acting, widely known as his roles as Vash the Stampede in the anime Trigun, Lelouch Lamperouge in Code Geass, Ichigo Kurosaki in Bleach, and Johnathan Joestar in JoJo's Bizarre Adventure. He was also the lead singer of his band "Eyeshine".
To see the full guest list and signing prices, check out the Guests page on Metrotham Con's website. For more information and to keep up with updates of guest announcements and additional programming for Metrotham Con, check out the following outlets:
Website: https://metrothamcon.com
Facebook: http://facebook.com/MetrothamCon
Twitter: https://twitter.com/MetrothamCon
Instagram: https://www.instagram.com/MetrothamCon