A part of this post was written way back in the day, or more like when Mobile Suit Gundam 00 first aired in Japan, and when fansubs were a huge deal. However, this is more relevant due to the fact that I finally finished watching the second season of Gundam 00 after sitting on it for a little over a decade, with the climax of the first season's finale still fresh in my mind–to an extent.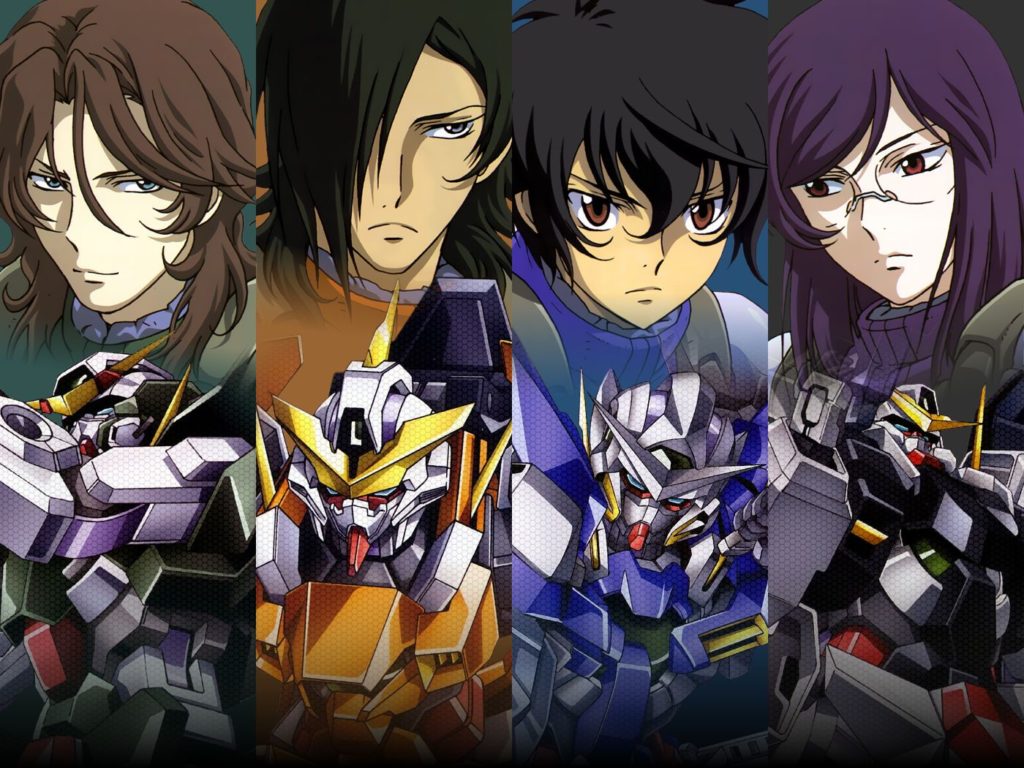 I was very optimistic about Mobile Suit Gundam 00 when it was first announced, after being deeply disappointed in the run of Gundam SEED. The director of Gundam 00 is Seiji Mizushima, who directed the Fullmetal Alchemist anime series. Possibly a good reason to check it out… That is, if you're a huge fan of FMA. Why should you check out Mobile Suit Gundam 00? If you're done with Gundam Seed (whether you loved it or hated it), and have watched every single episode of Fullmetal Alchemist, including the "Conquerer of Shambala" movie, checking this out may be worth your time.
Fast forward to 2020, having binged watched Gundam 00 S2 in a week's time after finding out that it was to expire from Hulu–only to be unexpired(???)–there were questions that I needed to ask to make sense of some of the events. At the conclusion of S1, we find out that the calm, collected Allejulah Haptism has dual personalities, taking on the role of the twisted, bitter Hallejulah; Tieria Erde is a recipient of "Veda", in which a being of Newtype capabilities–in which is Gundam 00's version of the phenomenon from the original series–can control another being through Quantum Waves (or to simply put: mind control and reading); Lockon Stratos' real name is Niel Dylandy, and is killed in battle, and Setsuna F. Seiei is… Setsuna F. Seiei.
In the second season, four years pass since the events of the first season, and we see some characters that have moved on… or attempted to move on to forget the tragic events of the first season. Two key characters from S1, Saji Crossroad and Louise Halvey, who were destined to be a couple, are separated following the slaining of Louise's parents, in which she joins the side of the A-Laws as a Warrant Officer. And as you expect, things do not go well as Saji attempts to reconnect with her.
Meanwhile, Setsuna seeks out the brother of the slain Niel Dylandy, Lyle, and agrees to take on the role of Lockon Stratos. Setsuna also searches of Sumeragi Lee Noriega, Celestial Being's Tactical Forecaster, who is traumatized from the previous events and attempts to move on. A former colleague of Sumeragi, Billy Katagiri, is furious of Setsuna's recruitment of her… also known as Leesa Kujo. Tieria is… being Tieria–and eventually encounters, via Quantum Waves, Regene Regetta (quite a mouthful to say, huh?), an apparent clone of Tieria and an accomplice of Ribbons Almark. Finally, Allejulah breaks away from being held captive due to his mental state, and eventually runs into Marie from the first season, who now goes by Soma Pieres.
That's the first few episodes of Gundam 00 S2 in a nut shell… And it gets crazier from here on out. I'll stop here and just leave these sceencaps of what to expect, with the captions on: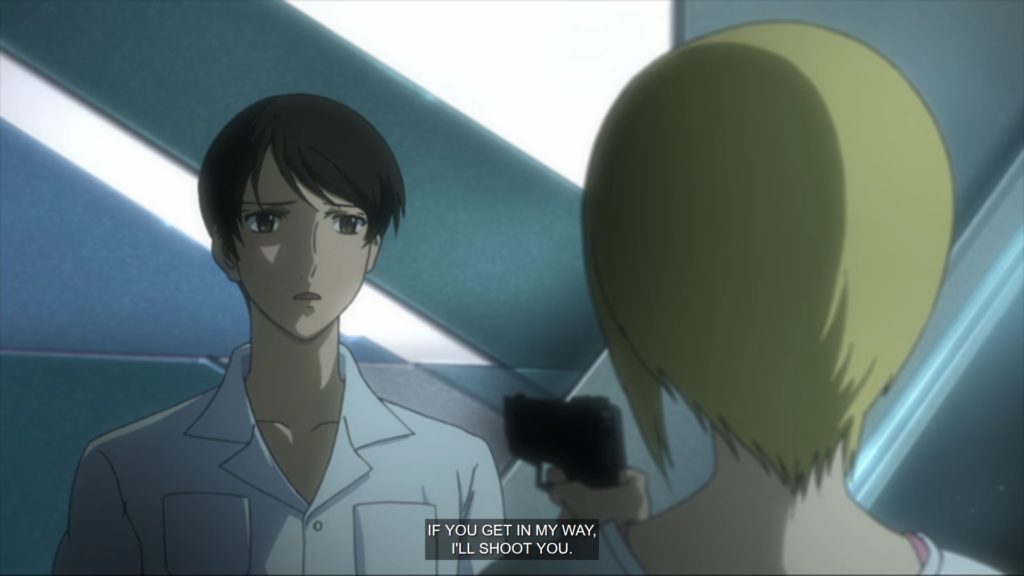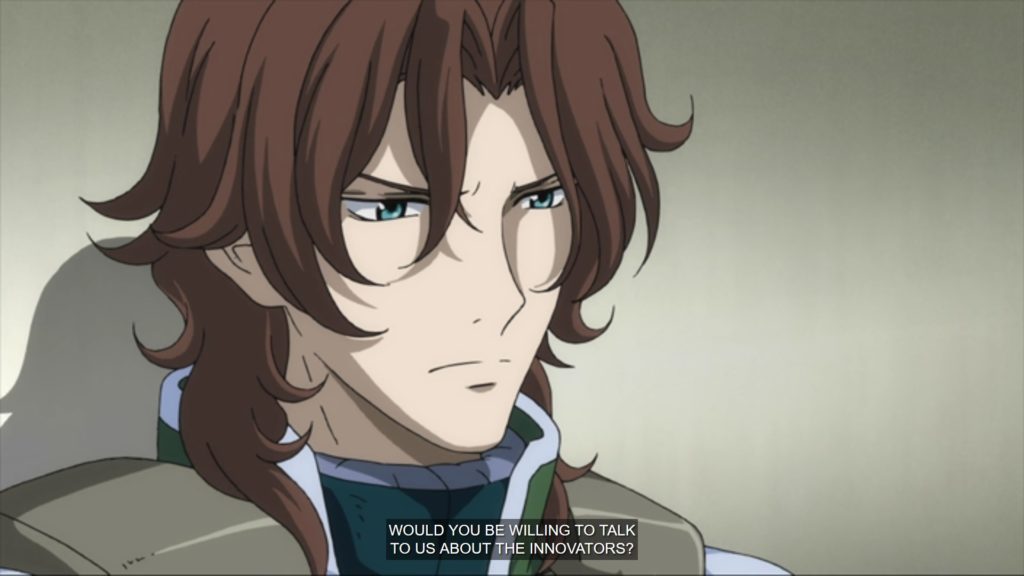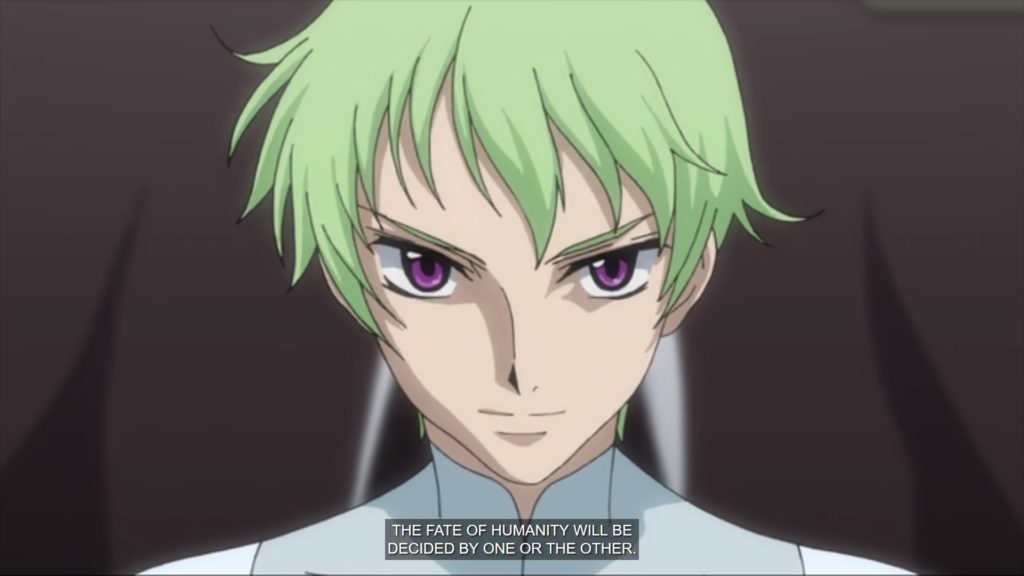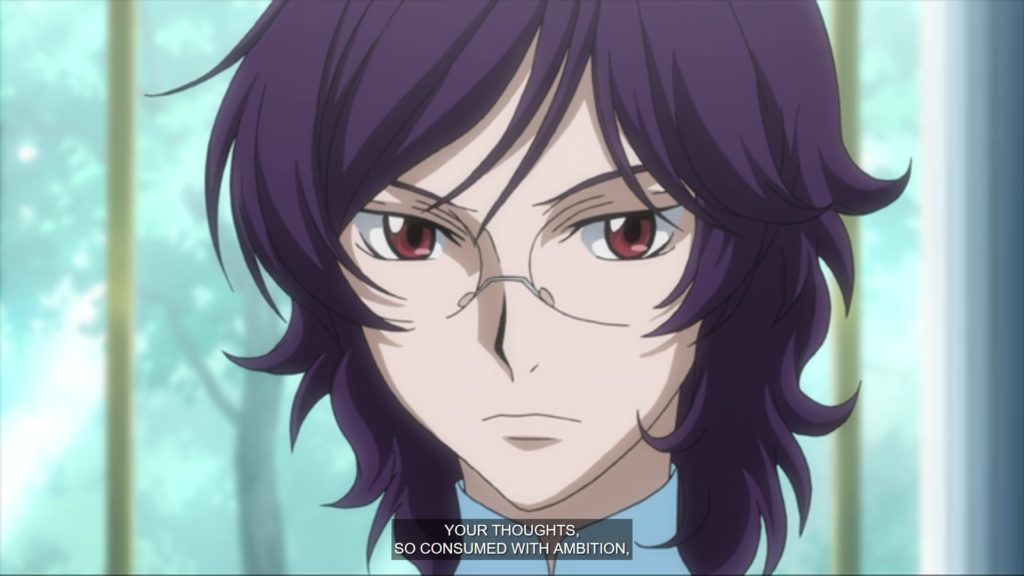 Having watched both seasons, I would normally write a proper series review, but this post is perfect here in the Channel Surfing series for the time being until I rewatch Season 1 and watch the Awakening of the Trailblazer movie. And apologies for any inconsistencies in explanation, having watched this in a interesting pacing after so long.
If this is the first time learning of Gundam 00, check out other Gundam anime to add to your watchlist in my Gundam 101 series!
Bonus: Meanwhile, in the Gundam 00 character name department…
In Episode 10 of Gundam 00 S2, we are introduced to a few couple of new recruits for Setsuna and the gang, one of them being Ian's wife and Mileina's mother, Linda. However, the other character is a one who has a much creative name compared to one of something along the line of "Soldier A".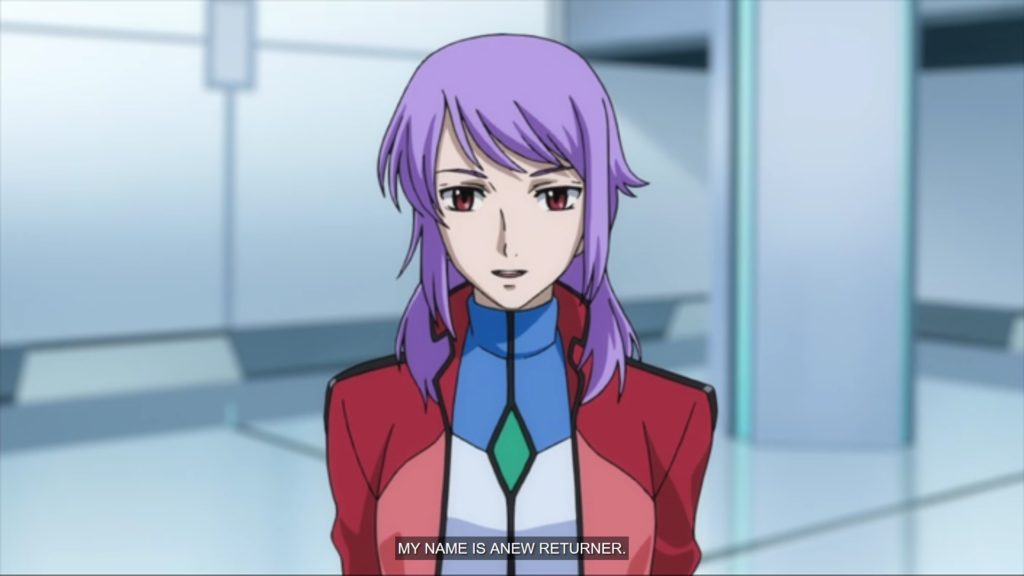 Her name is Anew Returner. If you squint, it looks like "A new returner", meaning it's new character to replace another one who is no longer a part of the crew due to a tragic event. Or so it seems… *cough*