In this post, we are introducing our first Quarterly Community Member Spotlight where we give a shout-out to those who have left a positive impression on the Centaku Nation.
As the Centaku Media community grows, it's important to share with fellow readers, listeners, and viewers across our respective blog, podcast, and Twitch platforms the people who made our growth and definition of who we are possible.
Community Member Spotlight: sam_butnobloodsheed
For our first Quarterly Community Spotlight, we recognize sam_butnobloodsheed for their active support on our Twitch channel!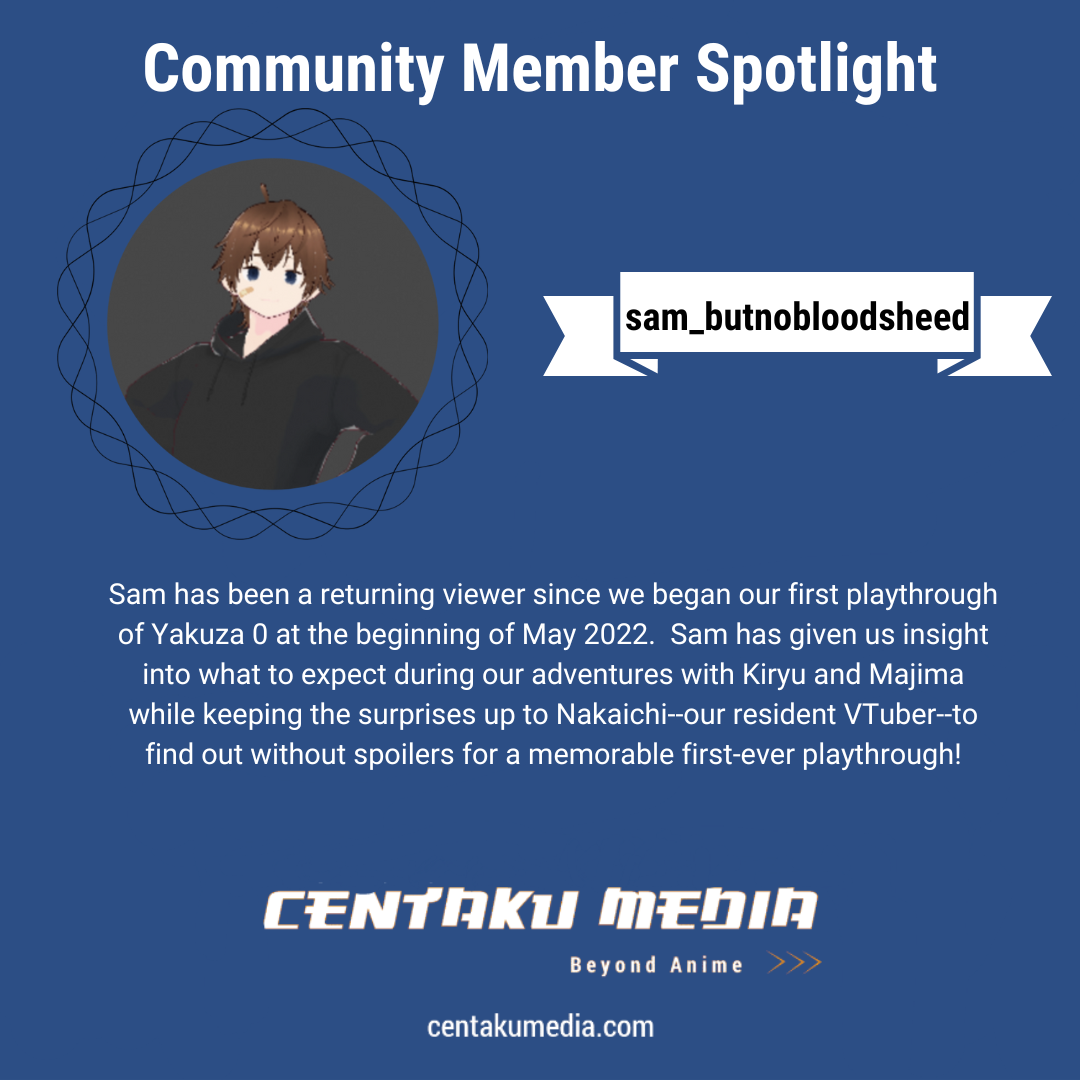 Sam has been a returning viewer since we began our first playthrough of Yakuza 0 at the beginning of May 2022. During our playthrough, Sam has given us some insight into what to expect during our adventures with Kiryu and Majima, while keeping the surprises up to Nakaichi–our resident VTuber–to find out without spoilers for a memorable first-ever playthrough. Sam also gives us some inspiration for a memorable clip that cannot be ignored:
Sam is also interested in diving into the world of VTubing, which we are looking forward to seeing someday! Be sure to give Sam a follow on Twitch when they make their official debut: https://twitch.tv/sam_butnobloodsheed
That's a wrap on our first Community Member Spotlight! We are on the lookout for members of the community for future installments of this feature who stand out and make an essential impression on the community. Until next time!