Update 4/5/2020: Due to the current impact of the outbreak, I have not been able to keep up with the events that have been delayed. But it is safe to say that many events scheduled between April and June have been called off. However, I will check in to relay news of conventions and events happening beyond June based on the level of the virus activity. Stay safe, everyone!
List updated on 2020/03/16 @ 7:45 PM US Eastern Daylight Time
All of you are aware of the current turn of events surrounding the outbreak of the Coronavirus, also known as COVID-19, that has amassed over 120,000 cases of infections throughout the world. As a result of the virus's lethal effects based on varying conditions of the patient, many large public gatherings are being postponed or canceled for 2020 in an effort to contain the virus.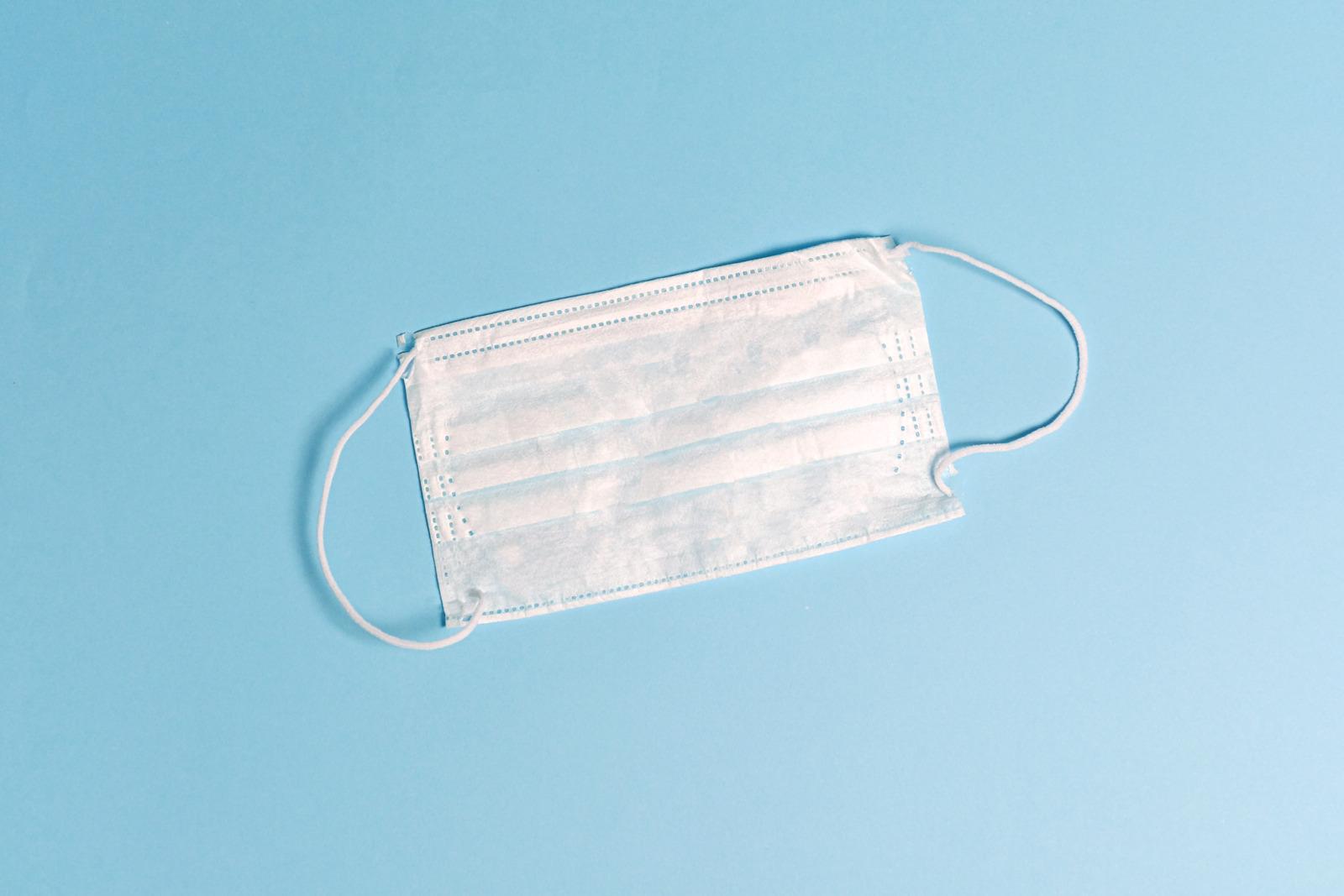 Events & Conventions
Bleach 20th Anniversary Event
A Bleach 20th anniversary event was originally announced for AnimeJapan 2020, which has been postponed from its original date of March 21-24 2020 at Tokyo Big Sight. The anniversary event itself will go on in a form of a livestream on March 21st.
Canceled: Zenkaikon 2020
The event held in Lancaster, PA originally to be held on the weekend of March 20th has been canceled for 2020.
Postponed: Kupo-Con – Le Pom
The traveling semi-annual fan-organized Final Fantasy convention has been postponed from their April 4th weekend event in Montreal.
Postponed: MTAC 2020
Update: As of March 13th, MTAC has announced that their upcoming event has been postponed until later in 2020:
With careful consideration and in the best interest of our attendees, volunteers, exhibitors, and partners, MTAC Score is being postponed at this time.

After cautiously monitoring the ongoing situation with the COVID-19 virus, we believe it's best to be safe and to follow the recommendation of Nashville Metro Public Health and the Mayor's Office regarding gatherings and public events.

Each year, our MTAC team of volunteers and each of our hard-working partners work tirelessly to bring you a fun, memorable experience to share with your oldest and newest friends. It's truly the highlight of our year, and we're disappointed to not share it with you this April. That said, we know it is the right decision to ensure the safety of everyone involved.

Via MTAC: Regarding Coronavirus
Original: MTAC issued a statement on their website concerning this year's event, to be held in April 10th through the 12th:
"We're working alongside our partners and following news and official reports to stay apprised of the ongoing development surrounding COVID-19 and the coronavirus. At this time, MTAC Score is planned to go on as scheduled on April 10-12, 2020. We are actively reviewing with our partners on a daily basis and will continue to update this page. The well-being and health of our attendees, guests, partners, exhibitors, and volunteers is our top priority. We will continue to monitor and look to our local Nashville Metro Public Health Department as the situation develops. […]"
Canceled: Anime Boston
Anime Boston has announced its cancellation for 2020 after the State of Massachusetts ordered a ban of gatherings of 250 or more people. Memberships purchased for this year's event is being honored for the event to be held on April 2-4, 2021.
Canceled: Sakura-Con
This year's event in Seattle, WA was to be held on April 10-12, has been canceled as per the Mayor's announcement of events being suspended effective immediately as of Monday.
Metrotham Con
The multifandom convention based in Chattanooga, TN, has issued a statement on their Facebook page regarding the event:
Kameha Con
The fan-organized Dragon Ball convention in Irving, TX, posted on their Facebook page that they are keeping up recommendations from local agencies and there are no plans to move the the event held May 1-3, 2020 at the moment.
Comiket 98
This year's summer Comic Market is still scheduled for their May 2-5 event at Tokyo Big Sight, as reported by ANN. However, they are staying updated with information from the Japan government on suspension of large gatherings.
Anime Central
The event is currently planned for May 15-17, 2020, and are keeping in touch with national and local agencies concerning the outbreak, as per their COVID-19 page.
MomoCon
MomoCon is one of the biggest conventions centered around Anime and current pop culture trends in Atlanta, GA, has responded to individual concerned attendees regarding this year's event on Facebook:
"At this time we have no plans to cancel or postpone MomoCon 2020 (scheduled for May 21st-24th) because of the Novel Coronavirus (COVID-19). We are working closely with the Georgia World Congress Center, the Atlanta Convention and Visitors Bureau, and other entities and we have contingencies in place. If the situation changes, we will announce those plans."
Canceled: E3 2020
One of the biggest gaming events of the year, the E3 Gaming Expo, has been canceled for 2020. Although the event is normally not until June, it was a decision by the group behind the event, Entertainment Software Association, via Kotaku:
"After careful consultation with our member companies regarding the health and safety of everyone in our industry—our fans, our employees, our exhibitors and our longtime E3 partners—we have made the difficult decision to cancel E3 2020, scheduled for June 9-11 in Los Angeles."
In lieu of the annual event, many of the games planned to be announced this year will be available online for viewers to enjoy from the comfort of their PC or mobile device.
AkaiCon
AkaiCon announced on their Facebook and Instagram pages that the event is still scheduled for late July, and will keep abreast of developments.
Concerts
Canceled: SXSW
On March 6th, the organizers behind the music festival South by Southwest (or SXSW) canceled the event for 2020, issuing the following statement on their website:
"The City of Austin has cancelled the March dates for SXSW and SXSW EDU. SXSW will faithfully follow the City's directions. We are devastated to share this news with you. "The show must go on" is in our DNA, and this is the first time in 34 years that the March event will not take place. We are now working through the ramifications of this unprecedented situation."
Postponed: Coachella
The annual music festival held has been postponed until October 9-11, along with the Stagecoach event on October 23-25. The website has been updated with the following announcement:
"At the direction of the County of Riverside and local health authorities, we must sadly confirm the rescheduling of Coachella and Stagecoach due to COVID-19 concerns. While this decision comes at a time of universal uncertainty, we take the safety and health of our guests, staff and community very seriously. We urge everyone to follow the guidelines and protocols put forth by public health officials."
Tickets purchased for the April event will be honored for the October dates, or a refund can be requested starting March 13, 2020.
Live Nation Concerts
Billboard reported that events under Live Nation (under their parent company Ticketmaster) have either been postponed or canceled. While it currently reflects concerts during the months of March and April, it does not mention whether concerts will be rescheduled for events occurring in May or June (which includes the North American leg of the BTS World Tour, which has been called off in Asia).
Postponed: Hatsune Miku North American Tour
The official Twitter account for the Miku Expo announced that the North American tour of Vocaloid Hatsune Miku has been postponed until further notice, and would have included stops in Los Angeles, San Jose, Dallas, Atlanta, Orlando, D.C., New Jersey, Boston, Chicago, Vancouver, and Toronto.
Other Event Resources:
r/kpop on Reddit has a Mega Thread of postponements and cancellations of concerts and events in South Korea and other parts of the world.
EDM magazine Resident Advisor has an updating list of events focused in the EDM scene that have been changed due to the coronavirus.
Take Preventive Action
In the meantime, you can do your part to prevent the spread of COVID-19 by following proper hygiene procedures–washing your hands for 20 seconds, and use hand sanitizer at every opportunity–and avoid places with huge crowds, as well as avoiding extended travel if necessary. For more information on protecting yourself, visit the Advice for the Public page on the World Health Organization's website.
For the latest stats regarding COVID-19, visit the interactive map developed by John Hopkins University.