Whether you're alone, needing something to watch with your family, or wanting to host a virtual watch party, here's a list of 15 streaming shows and movies you should watch to get you through this trying time in all our lives.
(List is in no particular order.)
1. The Expanse
The Expanse, based on the book series of the same name, is the story of a future world where Mars and Earth are on the verge of war, and those who live in the asteroid belts in between, known as "Belters", fight for their scraps. Out of this Blade Runner-like world the Belters inhabit, Joe Miller, police detective and Deckard protege, is hired to solve the mystery of a missing heiress. Meanwhile a roguish crew narrowly survives disaster as their ship's destroyed, and they barely escape to eventually join Miller and discover a mystery far greater than any of them could have imagined. All the while war beats ever closer between the two worlds.
The Expanse truly has it all! Fantastic characters, excellent storytelling, and most importantly that bingeable quality that makes it a show easy to digest in far too short a time. If you like excellently written sci-fi, with an array of amazing characters to love and loathe alike, then The Expanse is for you!
2. Case file n°221 : Kabukicho
Season 1 on Hulu / Funimation
Sir Arthur Conan Doyle's characters of Sherlock and Watson have been presented on film and screen many times but I think it's safe to say never quite like in Case file n°221 : Kabukicho. For one, Ms. Hudson in this version is a very flirtatious, strong-willed drag queen who runs a bar that houses detectives. Why do those detectives linger there you might ask? Well each patron that comes in needing assistance offers to pay for their case to be solved, and the detectives will often all chase the lead to win the reward. Oh yeah plus when Sherlock does solve the crimes (and it's no spoiler to say he often does) he performs a kabuki version of the "rundown" detectives so often are seen to do once they know the culprit.
So yeah it's a little strange, but what makes it such a perfect pick in this time is that in addition to its fun quirkiness it provides that comfort so many crime shows do. There's a murder, there's clues, and the case is solved. We like resolution as people, especially in times where there's so much uncertainty. So curl up on the couch, grab a pipe, and prepare yourself for the kabuki theatre show that is Case file n°221 : Kabukicho.
3. Kingdom
(Excerpt from my review: ICYMI: Kingdom Season 1)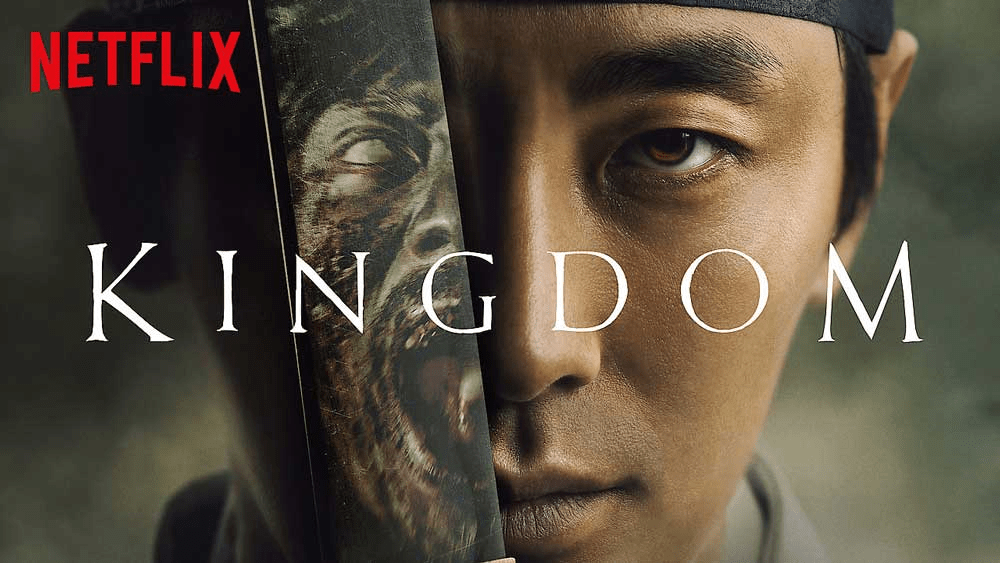 Kingdom takes place in Korea's Joseon dynasty where bloodlines and succession are of utmost importance to the country. So when the king mysteriously takes ill, and his minister Cho Hak-ju sets in motion a plan to take over the Kingdom, the King's son and true heir Crown Prince Lee Chang gets caught in the middle. After discovering that his father has become victim to a mysterious plague, and that villagers have also succumbed to the plague and have begun viciously, mindlessly attacking and eating people, Chang has to fend off these zombies and the coup.
Kingdom has it all: the fast zombies of 28 Days Later, the political scheming of A Game of Thrones, and the humanity driven drama of The Walking Dead. So if zombies and history mesh for you in a way that makes you perk up after reading this then go watch the show. Even if only zombies peak your interest, still give Kingdom a watch!
4. The Magicians
Seasons 1-4 on Netflix
Quentin Coldwater, a depressed loner who at times might make Holden Caulfield look happy, loved few things in life as much as he loved the book series Fillory and Further. (Imagine the Chronicles of Narnia). Quentin would get lost in the magical world of Fillory well into adulthood, until one day while traveling to take a Princeton entrance exam he mysteriously finds himself at a different school. Simultaneously his childhood best friend Julia also finds herself there, and both are asked to take an exam on magic. Quentin passes and enters the fantastical school of magic, we now know is Brakebills, where he befriends several other classmates including Alice, Eliot, Penny, and Margo. Not all is as magical in this world as he would have hoped though, as his dreams of Fillory may soon become his nightmares. All while his best friend Julia, herself rejected by Fillory, tries her own path of magical self-discovery only to discover perils of her own.
To say that The Magicians is the greatest television show on TV right now I think would be an understatement. What was described early on, approvingly and disparagingly by some, as Adult Harry Potter, would be to only scratch the surface of this beautiful show. The Magicians is equal parts joyous and dark, clever and crass, and heartbreaking and heartwarming. Each season the show evolves further and further, till it is less a pure derivation of the original book series by Lev Grossman, and more and more a grander entity that reflects the hopes, dreams, and fears of our times. While breaking all the rules The Magicians writers have created new rules for how to craft television at its finest.
5. Arrow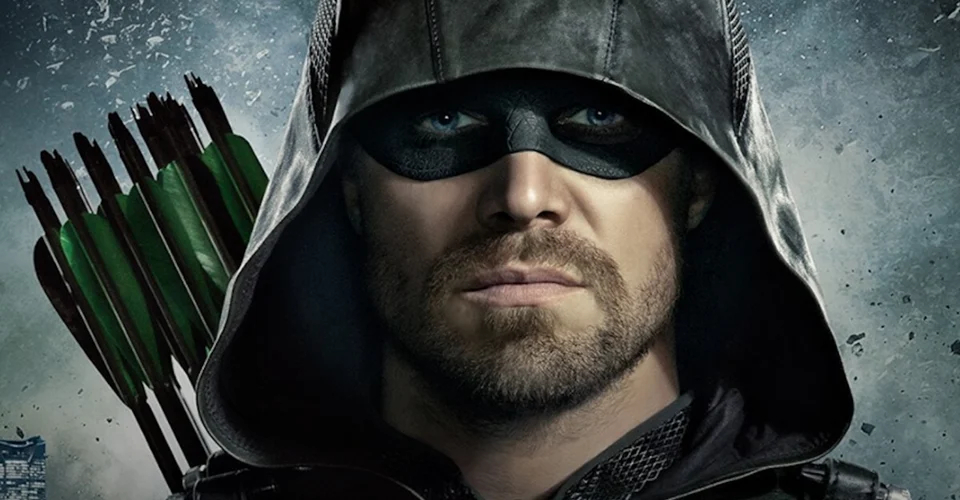 Arrow begins as so many comic creations start with a rich white guy in dire trouble. To be fair that's underselling it, as Oliver Queen, a playboy son in a wealthy family, barely escapes with his life after his father's plane goes down over the ocean with the 2 on-board. Oliver barely survives and he is left to fend for himself on a mysterious island, where he will be changed forever.
Writing that plot intro now seems like a blast to the past. So much has changed since the seemingly inescapable island, and not just for Arrow but for the world of DC comics on TV. Arrow's the show that launched a 1,000 other shows, and then proceeded to interact with them more and more.
For me though Arrow will always be that little show that could. Season 1 started off rocky, but the love everyone had early on for the show, fans and crew alike, was completely genuine and repaid 10 fold through the years. To have been there since the early days of Arrow has been just incredible. Yet I know if you were to start now, fresh to it all, you'd see and share some of that same love for Arrow yourself.
6. Cells at Work
Season 1 on CrunchyRoll (Sub) and Netflix (Sub/Dub)
Cells at Work is like if Epcot's Body Wars became an anime. Red and white blood cells, platelets, and even germs, all become characters inside one human body. Each episode features a true-to-life injury, such as an abrasion, that's played up dramatically as a battle between the germ invaders and the body's natural immune system!
Truly Cells at Work is the show we need right now. This anime provides a surprisingly educational look into how the human body's defenses work, all while providing a really fun experience watching cells come alive! Platelets, played up as cute kids, will steal your heart. Red blood cell, the protagonist of the show, will have you rooting for her even as she makes you worry if your own cells are equally inept. The stoic yet loveable white blood cell, a warrior against germs whose bloody rampages make you remember why this show's not for kids, will have you cheer as he fights off the germs. While we're already constantly thinking about germs, illnesses, viruses, and all kinds of scary topics, it's nice to find a show that tackles the topics with heart, proverbially and literally.
7. Dark Shadows
With the recently announced indefinite hiatus of "Days of Our Lives", the death of soap operas may be coming sooner than later. For many older readers this might be hard to imagine, as you may recall your grandparents or parents each day saying "I need to watch my shows", as they'd tune into General Hospital, As the World Turns, or many others. One that stuck out as a novelty among this bunch, and thus has a far more unique cult following, is the show Dark Shadows. Younger readers may recall Tim Burton did what you now know to be an adaptation of Dark Shadows as a film. You'd be best to not remember that movie at all, but that's a story for another time. Instead you can now tune into Tubi to watch the original Dark Shadows in all its glory.
Dark Shadows began as many soaps did with one family, the Collins's, and their daily struggles as a wealthy New England family. Not much would have distinguished the show with its counterparts in the early days, until 10 months in when the show runners introduced vampire Barnabas Collins. That's right I wrote vampire. The threat of cancellation, which after low ratings was exactly what show runner Dan Curtis faced, led him to do what he'd always wanted – write about vampires. Barnabas was a hit, and this led Curtis and the writers to take many more creative risks, paying off time after time with the inclusion of more monstrous characters, a story line set in the past, and in general more horror themes. Dark Shadows ran ultimately for 5 years, a short time span in soap opera terms, but it left an indelible mark. Though 1,225 episodes may seem daunting, what better time than now to start watching this soap opera classic.
8. Jiro Dreams of Sushi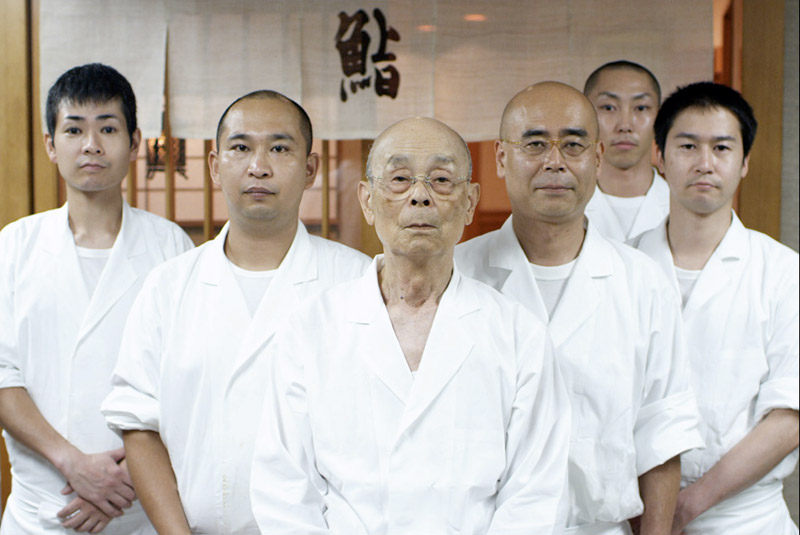 Jiro Dreams of Sushi is a documentary of one man, Jiro, whose passion day in and day out is making the best sushi in the world for his patrons. Jiro's attention to the craft would be enviable in any corporation, and certainly fits into the ethos of old school Japan where Toyota's business practices were the gold standard. Clearly Jiro's work pays off too, as his modest restaurant Sukiyabashi Jiro boasts 3 Michelin stars and a 270$ minimum bill.
Jiro Dreams of Sushi seems of a different time now. When the delicacy of hundred plus dollar sushi seemed at least somewhat reasonable (maybe a little?), when people could sit close together and eat at restaurants, and when traveling internationally was an option. Ahhh good times. Still there's something comforting about a slow, calming documentary about one man's lifelong passion to excel at making sushi.
9. The Muppets Treasure Island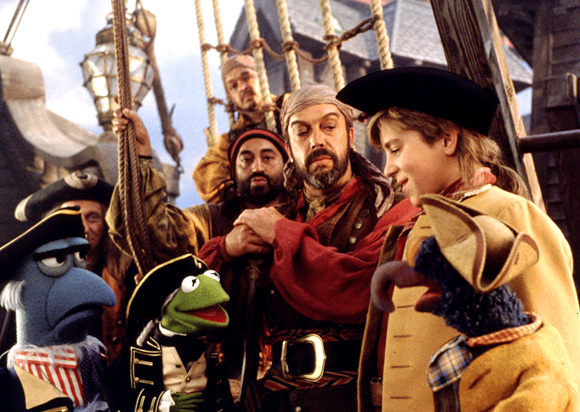 The Muppet's Treasure Island is part of a series of successes by Brian Henson that followed Jim Henson's untimely demise. Perhaps adapting literature classics is not what one could have imagined The Muppets would do if you were a fan in the 1980s, but after Muppet's Christmas Carol and Muppet's Treasure Island you'd wonder why they ever stopped?! (Maybe The Muppet's Wizard of Oz?) Perhaps what is most amazing about these films is the at-times surprising faith of these retellings. Certainly The Muppet's Treasure Island takes a few more liberties than Muppet's Christmas Carol, but really quotes are lifted right from the page.
Of course in addition to learning "culture", Muppets fans love Treasure Island for Tim Curry's fantastic portrayal of Long John Silver, Billy Connoly's over-the-top portrayal of Billy Bones, the 4th wall breaking tour of Rizzo's that intercuts perfectly and hilariously throughout the film, and of course the songs! "Cabin Fever" is truly having a moment right now, in meme form especially. So whether you're in it for the culture, Curry's squave, saucy delivery, or just because you know—it's the Muppets!—then give this movie a watch or hopefully a re-watch!
10. Library War
Complete Series on Amazon and Crunchyroll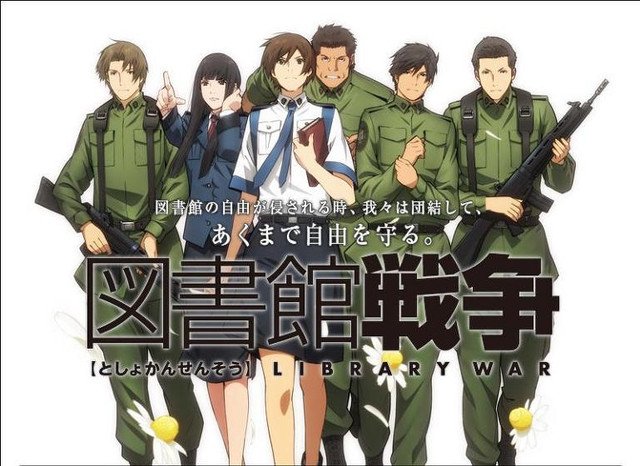 Library War was originally set in a not-too-distant future Japan (2019 to be precise), where a censorship law known as the Media Betterment Act was passed to curb various acts of freedom of expression. Local municipalities choose to fight this by building the proto-military Library Defense Force under the Freedom of the Libraries Law, which helps to protect libraries and the books therein. Iku Kasahara, a new upstart recruit ready to prove herself, is our protagonist and we follow her from her early days as a recruit into the ranks of the Library Defense Force. Alongside her is the handsome, yet stoic, Atsushi Dojo, who serves as equal parts supervisor and will they won't they love interest. Despite the brevity of the anime series (which just scratches the surface of the original story, originating appropriately as a series of novels), Library War is a wonderful 12 episode series you can binge and get your fill of action and romance all at once.
I've often sung the praises of this underwatched show for its political message, as free speech seems to be increasingly under attack throughout the world. However even just as a light watch under quarantine this show has such a pleasant mix of fun characters, great action, and a delightfully frustrating potential couple (kiss already!!!) that I'd recommend it now for all that alone. If you especially love series such as Full Metal Panic then this show is for you!
11. What We Do in the Shadows (TV Series)
In 2014, a then lesser known Taika Waititi took an earlier short he developed called "What We Do in the Shadows: Interviews with Some Vampires" and he fleshed it out into a full film simply titled "What We Do in the Shadows". Taika's film brought the mockumentary world to a vampire coven, and basically did his best impression of a Christopher Guest film a la A Mighty Wind and Waiting for Guffman. Thanks to Waititi's mix of dry and off the wall humor, he made a vampire coven look so ordinary and still so hilarious. Additionally thanks to the excellent casting of Jermaine Clement and Rhys Darby of Flight of the Concords fame, the film became a cult hit.
Thanks to some poor timing on my part, watching the film at 2AM, or watching in a crowded room with interruptions, I never quite appreciated the film as I thought I would or should. However I loved the concept, and what I remembered of my viewings, to be excited when I heard FX and Waititi were remaking the movie as a TV series. Though we'd lose the Flight of the Concords actors, we'd gain one of my absolute favorite British funnymen Matt Berry, along with other stars lesser known to be but whose work already seemed promising.
Let me just start by saying that rarely have I seen a remake, even one done by the original creator, land so well and still bring such freshness to the show. What We Do in the Shadows now in TV form gives the writers room to breathe, focus on longer storylines, and deepen the characters. Plus this format gives these amazing actors so many opportunities to shine and shine they do. Berry is impeccable as always, as a saucy vampire, but I have to give so much credit too to Natasia Demetriou, Kayvan Novak, Mark Proksch, who so wonderfully play the other vampires in the residence. Last certainly but not least to me is the heart of the show Guillermo played by the lovable Harvey Guillén.
Especially as so many of us are stuck inside, dealing with the day-to-day difficulties of home life, what better escapism can there be than watching vampires in similar straits? Seriously don't sleep on this treasure of a show.
12. Haikyuu
Stream on Crunchyroll / Hulu / Netflix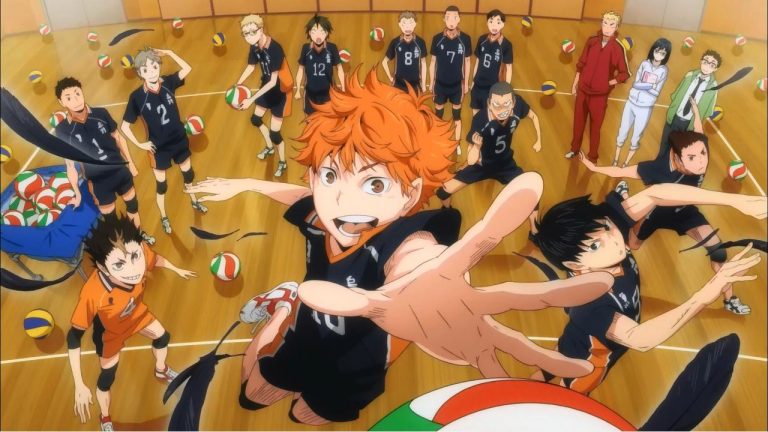 If you'd had told me in 2009 that the 2010's for anime would largely be defined by an emphasis in sports anime I would have laughed incredulously. Prince of Tennis and Hajime no Ippo largely seemed to be outliers that made a bigger splash in Japan than here. Big Windup, a baseball anime Funimation threw their full support behind in 2010, seemed to come and go without notice. So in no way did I expect the tidal wave brought on by shows such as Kuroko no Basuke, Free!, Yuri on Ice, Haikyuu!, and many more.
Of those shows admittedly few still piqued my interest personally; however, I gave them a try. Haikyuu was the first I loved and truly my gateway into the world of sports anime. Through that show I began to see why so many anime fans, many who don't care about real life sports, root for these teams and players as if they're real.
Haikyuu has what I feel playing on actual sports teams has: camaraderie, hardships, achievements, and a place where you can ignore the struggles of life while putting it all on the court. Season 1 in particular introduces you to each member of the team, while personalizing each member's struggles and hopes. As the season continues you then see how they interweave their own skills and personalities on the court, often successfully, but sometimes not. You grimace when they miss a shot. You scream foul when an opponent is too aggressive. And you cheer when they win!
Seeing how this world has gone from recession, to international conflict, to a pandemic, looking back I now ask how could anything but these feel-good sports shows have risen to the top? For truly their victories are our victories, and certainly we could use some wins in our lives right now.
13. Life After People
Seasons 1 and 2 on History.com with TV Provider Access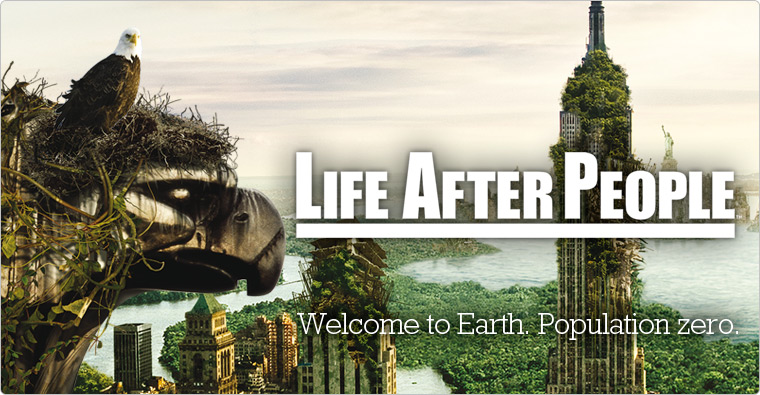 Life After People is admittedly the bleakest of the suggestions here, so if you don't want to think about the world post-humanity then you may want to skip this one. However if you do choose to watch this show then you'll discover that the History channel, now 10+ years ago, created what is truly an incredible presentation of what life on earth could very well be like after us.
From the corrosion of our great cities, to the fate of animals on earth, and even what happens to our bodies, the History channel's hired experts truly analyze it all. While a decade ago this was simply fascinating, now it seems almost foreboding. Especially with renewed stories of Chernobyl's natural regrowth, thanks to the TV mini-series , and the false stories of nature's rebirth now during this crisis, this has been a subject close to my mind. No doubt this is the case for many others too. So join in, whet your curiosity, and see what a true "apocalyptic" world might look like without us.
14. Scrubs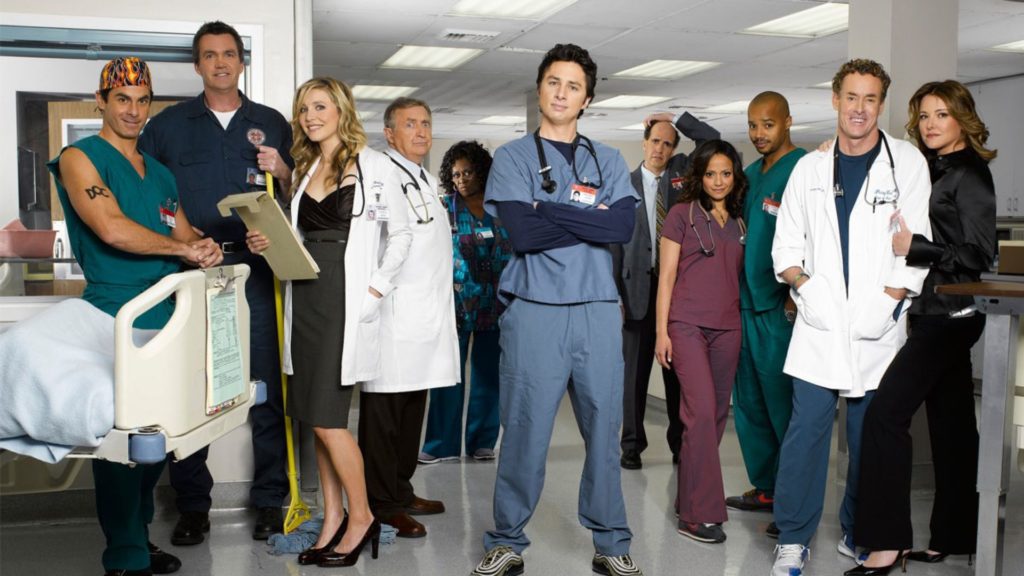 In the wake of 9/11, a comedy medical drama debuted on NBC on October 2nd, 2001 simply titled Scrubs. Nothing seemed especially worth laughing at in those early days, though perhaps the mix of irreverence and surprising reverence simultaneously, for doctors, nurses, and patients, helped cement Scrubs as a beloved go-to show in the heart of so many despite the hard times.
If you were to ask fans what they fondly remember about Scrubs, no doubt many would say "Guy Love", a favorite musical number featuring a bromance between male doctors J.D. and Turk. Likewise many might say Neil Flynn's portrayal of the Janitor, as he singlehandedly turned a bit part character into a series regular. Music too will of course come up, from Lazlo Bane's "Superman" opener, to nearly every indie classic of the 00s (far too many to list), and of course Ted's accapella performances (performed by actor Sam Lloyd's real group The Blanks).
For me what I'll always remember and love though is how one minute Scrubs could make a joke, or a cutaway gag, and then mere seconds later break your heart with the all too real realities of the world around us. Just watch Brendan Fraser's cameo episode "My Screw Up" for proof.
In those troubled times Scrubs was the show we needed, even if we didn't yet know what we wanted. For we needed a way to laugh and cry often at the same time. We needed a conduit with which we could process our emotions, and J.D., Turk, Elliot, Carla, Dr. Cox, and even Kelso, allowed us that chance. We have found ourselves in such a time again, and with Scrubs on Hulu, and a companion Scrubs podcast hosted by Zach Braff and Donald Faison, J.D. and Turk respectively, there's never been a better time to discover or rediscover this modern classic of comedy television.
15. Crip Camp: A Disability Revolution
One of the memes that's going around in this time of crisis highlights how suddenly when everyone needs to stay at home for work there are accommodations made to do so. However when people with disabilities make such requests they are far too often ignored or rejected. This alone serves as a reminder of how far we have to go as a culture to truly accept and accommodate the more than 1 billion disabled persons in the world today.
The documentary Crip Camp: A Disability Revolution begins to tell that story of the struggle for disability rights in micro form, focusing first on a camp for disabled persons know as Camp Jened. For many, Camp Jened is where the campers felt accepted for perhaps the first times in their life. No one was judged by one's disability, and instead they were treated equally as people. This freedom and acceptance helped many campers and counselors alike to see the world around them as a place where they should also find equality. In that spirit a revolution formed, as former campers and legions of supporters fought together for disability rights across the country and the world, eventually securing the passage of ADA.
While this film should remind everyone I hope of how much progress we have yet to make, it was inspiring to see the hard fought progress along the way. Likewise it was inspiring to see how one camp could send so much goodness out into the world simply by being accepting. We need a documentary like this now, not only for times like these where everyday heroes are making incredible sacrifices for strangers, but for when the calm returns and people will return to everyday struggles.