Declaring an anime convention the "Best Anime Convention" can go based on certain situations. That can be geographic location, experiences, and guests. This is a question asked in many communities, especially for those who have yet to go to an anime convention.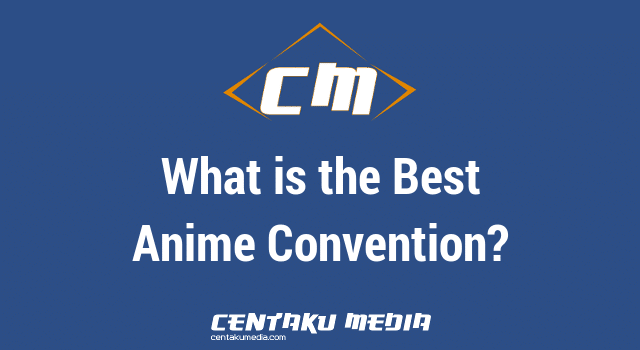 The Best Anime Convention Goes To…
For those who live in the United States, the title of "Best Anime Convention" would likely go to Anime Expo, especially for those who live out in the Western US. However, for those that live in the Southeastern US, the title goes to Anime Weekend Atlanta. It's been around for 25 years, and it has seen an explosion of growth in the past several years. It has improved a lot in quality in the 10 years I've been attending the event.
I go to Anime Weekend Atlanta, or AWA for short, not just for the friends who live further away I get to see once a year, but the convention offers panels for every interest. A lot of effort is put into their Main Events, such as their Cosplay Contest for example, and even their concerts. One of my favorite concerts was of Home Made Kazoku in 2014 and MIYAVI in 2018. They are also host to many industry panels hosted by the big name companies in the anime industry, such as Funimation, Viz Media, and Right Stuf to name a few.
For those who are into cosplay, this is also one of my favorite cons to go to as many of the "cosplay landmarks" are within distance from each other. The biggest "landmark" of the con are the elevators of the Waverly hotel, where the majority of the photoshoots take place, especially during inclement weather. For nice and comfortable weather, the fountains are right outside from the lobby where the elevators are located, and it is a paradise for photographers and cosplayers.
Whether or not you are into cosplay or the guests, there is always the Dealers Room and Artist Alley to buy your favorite merchandise. You also have plenty of food options within walking distance between the Galleria Mall (downstairs from the Galleria Centre), and the Cumberland Mall across the street from the Sheraton (accessible from the walking bridge via the Galleria).
Best Anime Convention Alternatives
The following are conventions that are either anime-centric, or inclusive of other fandom–also known as "multifandom conventions":
AkaiCon: AkaiCon is an anime convention based in the Nashville metro area, with under several events in the books. It is normally held late in the Summer season, and a good in-between convention between MomoCon and AWA. If you cannot make it to Anime Expo, AkaiCon has everything you need in a mid-sized convention, especially for those on a budget.
MomoCon: There is MomoCon in Atlanta, GA, held in late Spring for those who are looking for activities that is not just about anime. It is a four day event where attendees get their fill of content with industry panels, guests, eSports tournaments, gaming, and of course: cosplay!
Metrotham Con: Metrotham Con is a new comer to the convention scene, held in Chattanooga, TN. It is a multifandom convention, but there are many opportunities for those who are into one fandom that will hook them in to another, especially when it comes to the diverse guest list. They also have a live show and a podcast for those who are fans of the convention.
DragonCon: DragonCon has been around for over 30 years. It is mostly for those who are interested in Western fandoms such as Horror, SciFi, and comics–especially anything Marvel or DC related. But it is open to those who enjoy anime as well.
Out of these events mentioned, Anime Weekend Atlanta is one I make sure I attend every year. You could say that AWA is the Anime Expo of the south, especially for those who cannot make it out to the other side of the country. Although, I do plan on going to AX in the future, in which I will have to follow up on which convention is the best.
What is your favorite convention, anime or otherwise? Let's us know in the comments!