The Seoul Searching Chronicles: 5 Takeaways From Seoul
Thank you for sticking around the blog and for following the Seoul Searching Chronicles series! As a bonus, I wanted to post my thoughts about my recent trip to South Korea, and talk about some things that I would really, really like to see in my home country (although that is easier said than done, as the thought of it wouldn't "make any sense" to us Americans).
Live (and travel) Like a Millionaire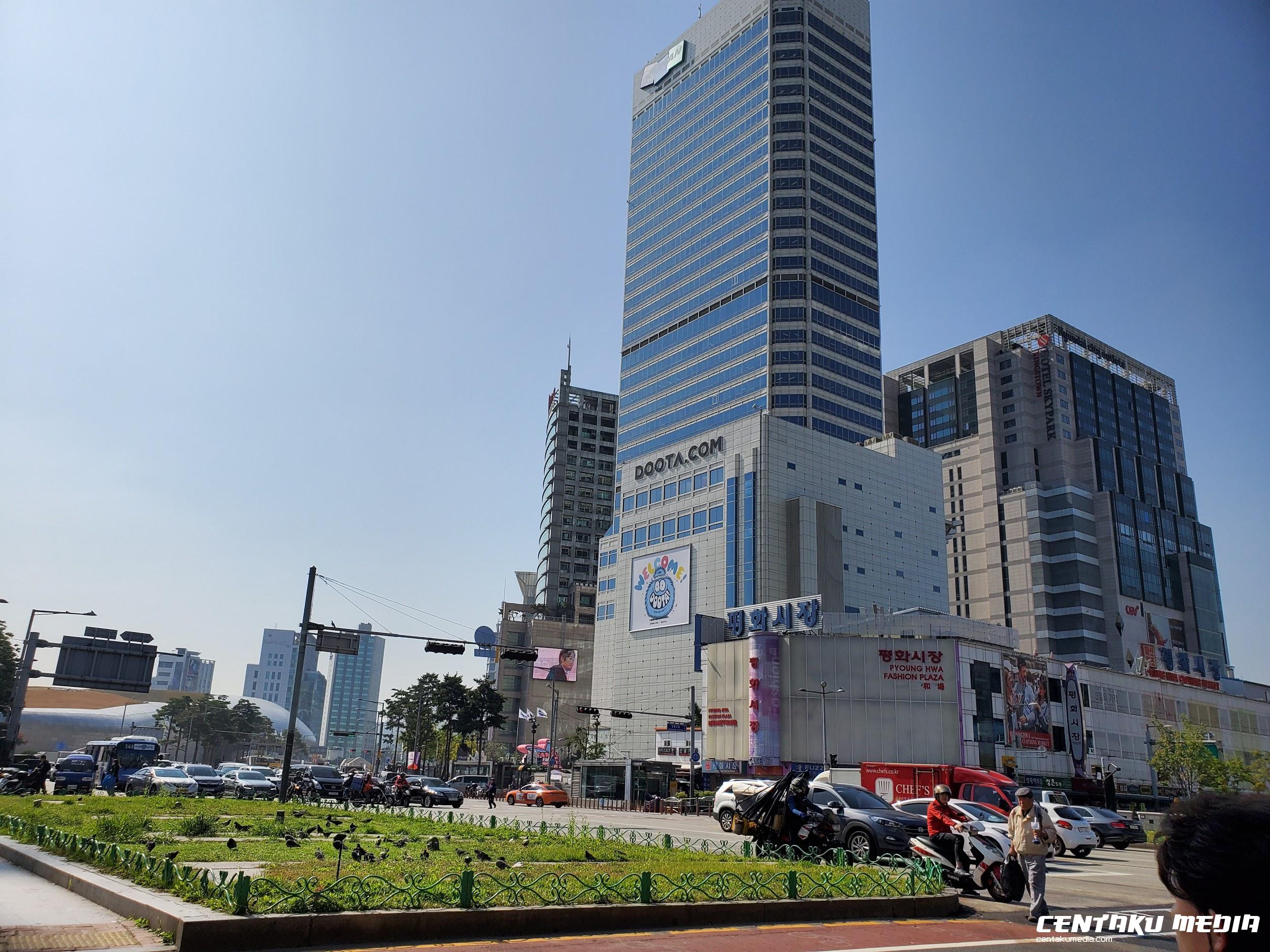 We planned this trip since February 2019, in which we had to save as early as we could to lock in the cheapest rate for fares and the hotel. In the end, it came to be about $1,600 USD per person: traveling from Atlanta with a layover in Toronto towards Seoul, and a 5 day stay in Seoul. We could have done a direct flight to Seoul from Atlanta for an additional $700, but going to Toronto first was the cheapest rate found. That does not include spending money, however.
A week prior to the trip, I managed to save up enough to bring $1M KRW, or about $850 with me. My friend and I bought 9 K-Pop CDs between the both of us, and I also bought two models from the Gundam Base store, in which I spent about $150 altogether, compared to roughly $300 back home. When I returned to the States, I had about $400 left enough to catch up on bills! Of course, we had to eat, which came to be at least $100 for the time we stayed, including convenience store food!
Ahead in Public Transportation + Cleanliness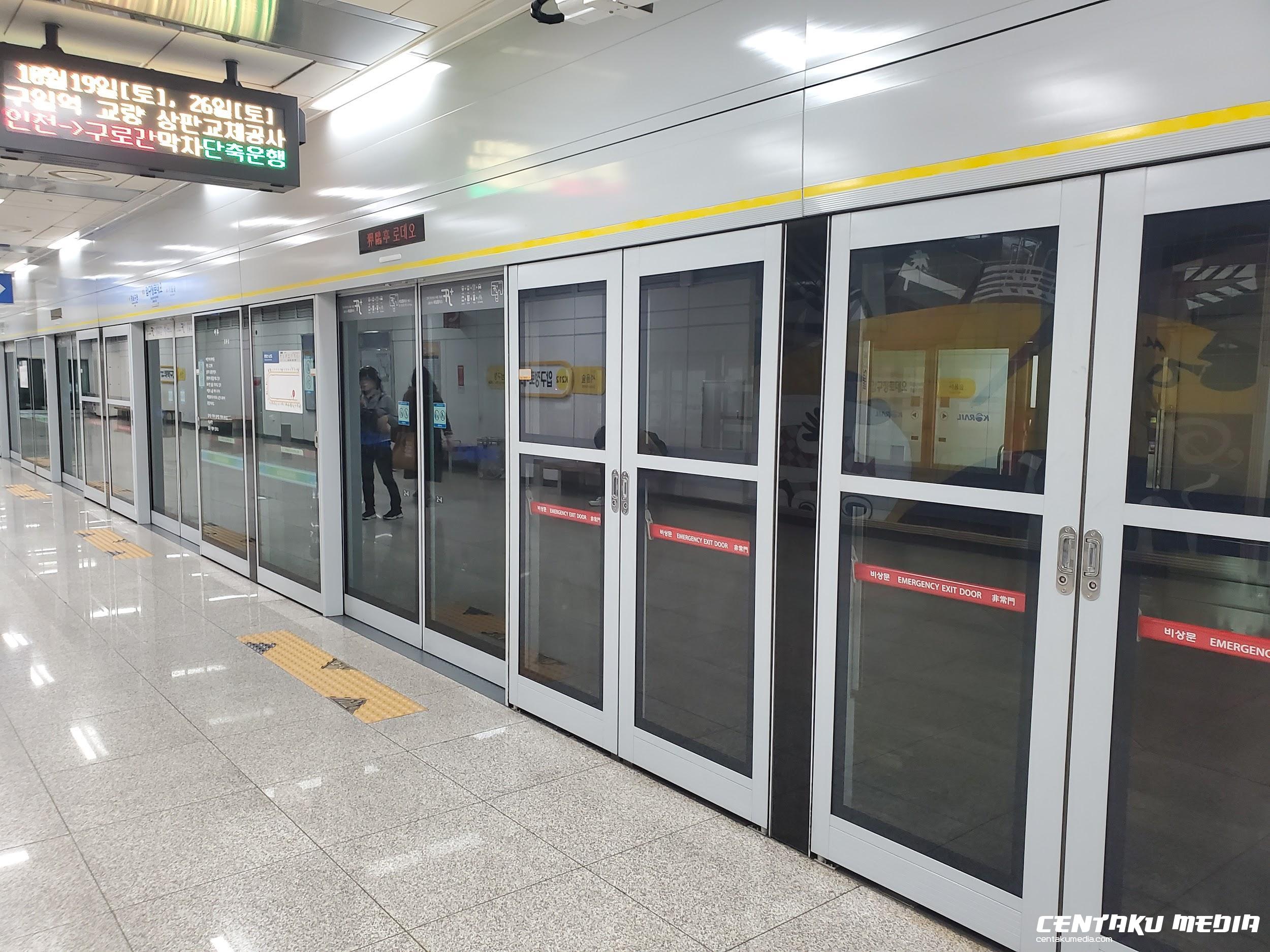 Public transportation is pretty much the way of life in Korea, especially when exploring Seoul. When you arrive in Korea, buying a T-Money Card is a must which gets you everywhere in the country, especially via train. In Atlanta, a roundtrip MARTA train fare is $5 USD, where round-trip in Korea is around $2. You may not even have to hail a cab, which is also not bad (we had to pay around $3 to get us a couple of blocks away to our hotel from where we were when we got lost!)
One thing I could not help but notice is how clean everything is in South Korea, especially their subway system. On the streets, there are older ladies who make a living collecting trash, and there are plenty of bins organized for recycling. I did not see a spec of "mysterious liquid" on the ground, and a lack of chewing gum on places where it should not be. If you want a ballpark comparison of cleanliness, the KORAIL system has Chicago's CTA system beat all around.
Just About Everyone Has Tinted Windows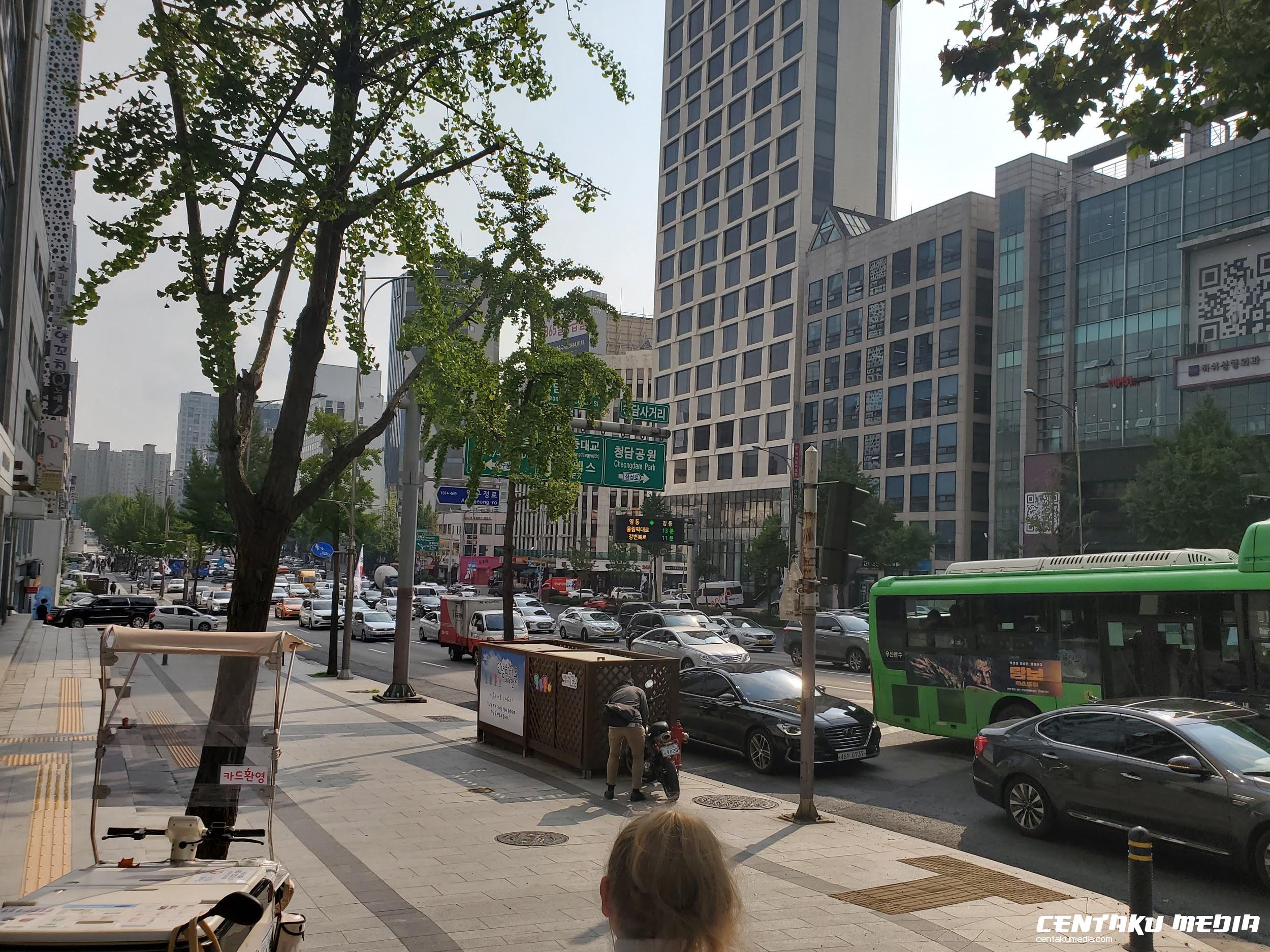 When we went out into the streets of everywhere we went, I couldn't help but notice that Every. Single. Car… had tinted windows. I don't know how it is in other countries, but in the United States, there is a gray area where it's unlawful to have tinted windows to a point where you cannot look into the vehicle, unless it's tinted straight from the factory. It seems to be the case in Korea, although it might be a general consumer choice for the sake of privacy, and yet there were a handful of cars that did not have tinted windows at all.
No Judgement Zone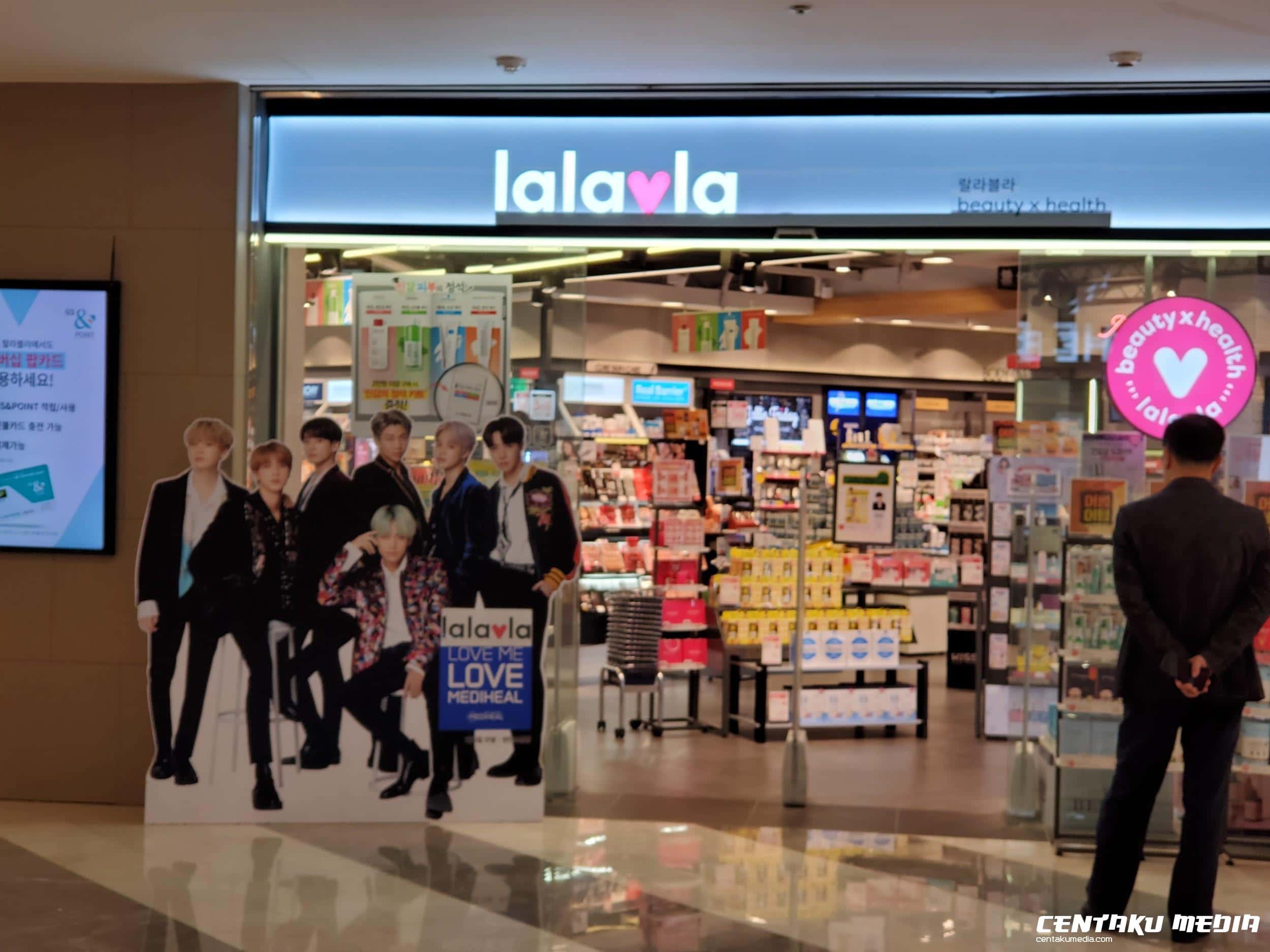 As two foreigners (myself being black and my friend who is white) traveling in South Korea for the first time, we were welcomed with hospitality. We did get stared at during our stay, but it was more of a curious stare than a resentful one. The audience that did this the most were from an older generation, with about a handful of younger Koreans, who looked at us with a wordless response of "oh, foreigners!" This was actually reassuring considering that here in the States, the stares one would get are either from jealousy ("why the hell do you have this/that") or other judgement from a moral or prejudiced standpoint.
Supporting the Little Guy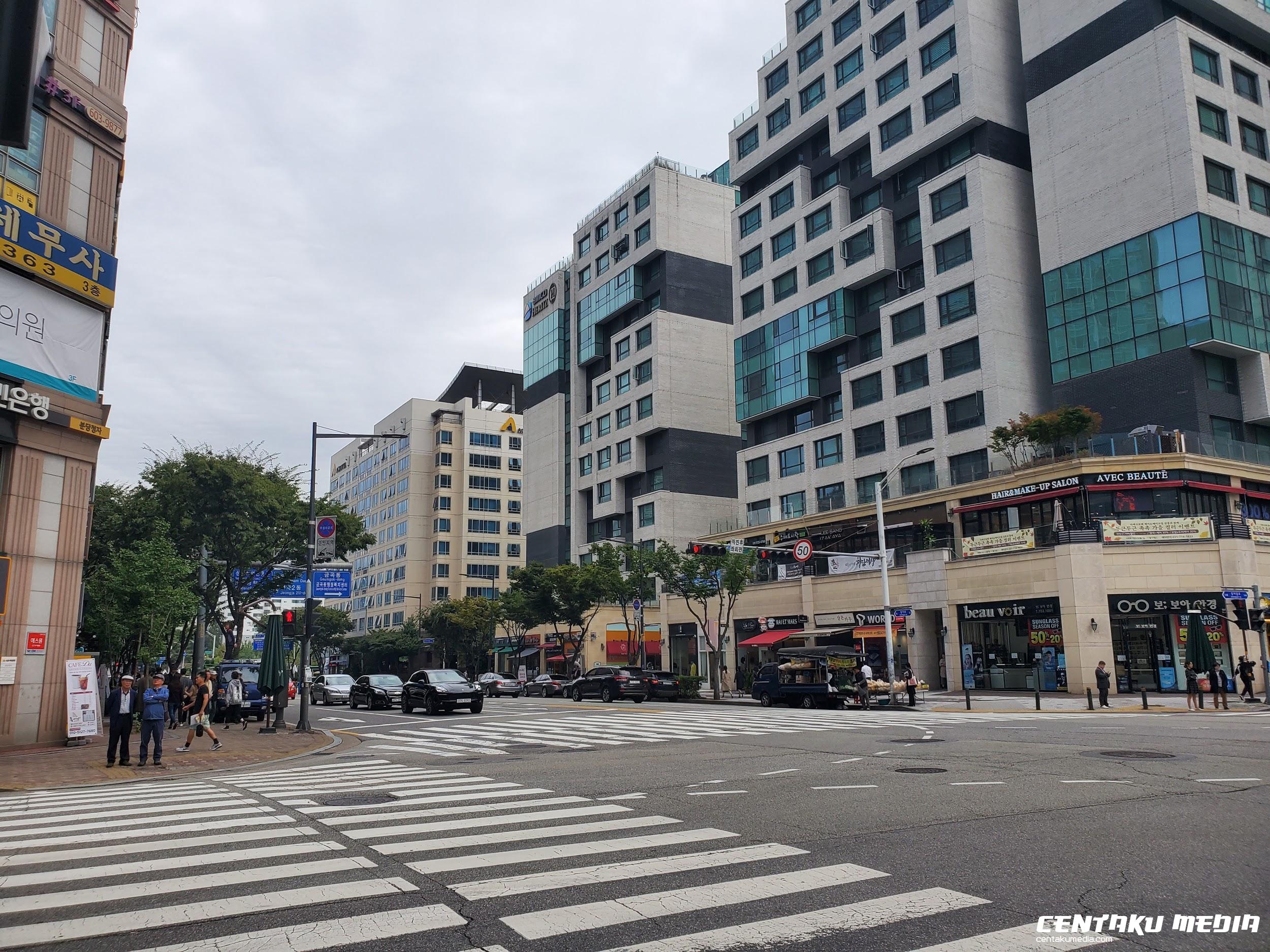 There are several well known brands that you may recognize mostly from the US and in other parts of the world, such as 7-Eleven and McDonald's. However, there are many locally owned stores and brands to shop from in Korea. Remember back when the iPhone came out in the country, it took a few generations before South Koreans got their hands on Apple's smartphone devices. The reason is because Apple is seen as problematic, among other things, to the local economy due to the country's antitrust law.
Conclusion
Many of these takeaways I really wish we could adopt as an American, but that will be forever before we realize that what makes life better for people thousands of miles will take precedence in the United States. I can understand why people would rather live in Korea and take the occasional vacation to Japan on the cheap–for the most part.
After evaluating my experience in Seoul, I would actually like to return to South Korea before moving on to visiting Japan, to experience other parts of Seoul we didn't get a chance to check out, as well as Busan–which is about a 5 hour train ride from our location.
What other things you've noticed that are different in Korea compared to your own country? Even if you have yet to visit Korea, let us know in the comments section!